Are you a renter looking for ways to elevate your space without losing a penny of that hard-earned security deposit? These DIY projects are easy to do, won't do any damage to the place you're renting, and the best part is, you can take everything with you when you move. That, my friend, is what we like to call a DIY triple threat.
Bed Canopy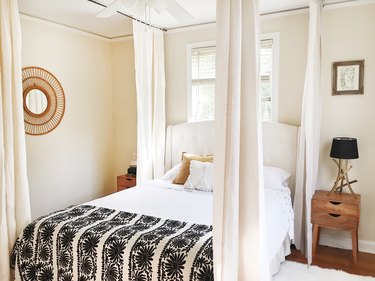 This hack is just plain brilliant. Drills, nails, hammers, and screwdrivers can stay in the toolbox. Peel-and-stick hooks are all you need to hang a canopy around you bed, making every day feel like a vacay.
Free-Standing Plywood Magazine Rack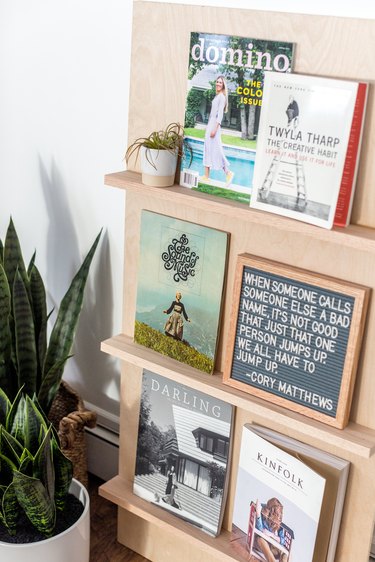 Free-standing plywood displays have become practically a staple at local design shops and bookstores. Not only is it beautiful in its simplicity, it's easy to make, too, with our tutorial.
Hanging Wall Art Using Dip-Dye Yarn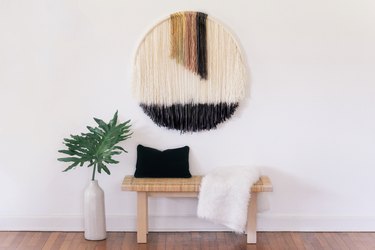 To make that drab brown carpet in your rental seem more bohemian and less grunge, try our earthy DIY wall hanging. The ever-popular dip-dye technique is used to achieve a beautifully muted, slightly ombre color palette.
Leather Handled Vase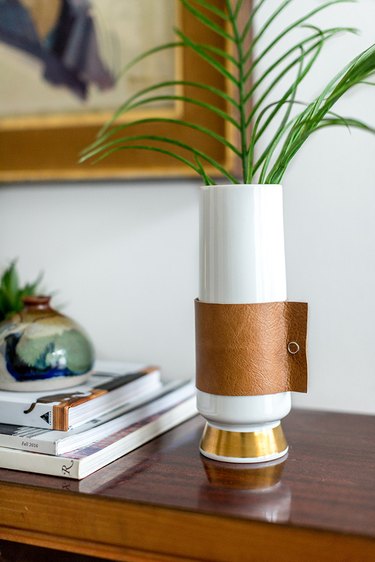 Modern, minimalist decor seems to be rooted in the idea of letting natural textures and colors speak for themselves. Here's a tutorial that does just that: a DIY leather handled vase that uses organic scrap materials to give new personality to a vintage vessel.
Concrete Planter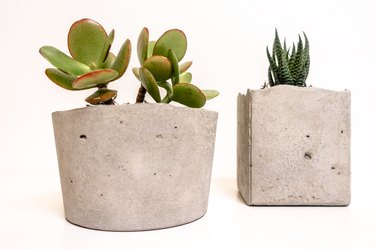 In case you haven't noticed: concrete is having a major design moment. Good thing there's no reason for the DIY-inclined to pay luxury prices for stunning concrete pieces — like these modern succulent planters.
Terrazzo Table
Raised Copper Pipe Stand
Plant stands are like jewelry for your greenery, plus they allow for better soil drainage. A quick trip to the hardware store, a little time, and our easy DIY will get you one chic copper plant stand (or five).
Copper Clothing Stand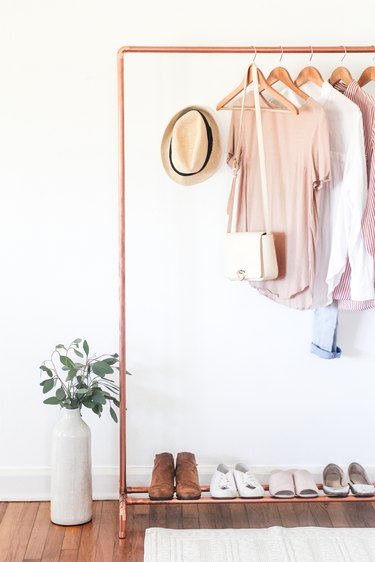 There's something very appealing about editing down to the bare necessities, especially when your rental is short on closet space. Take, for instance, this DIY clothing rack, which is sleek and sparse in form and simplifies the art of getting dressed each day. Marie Kondo would be proud.