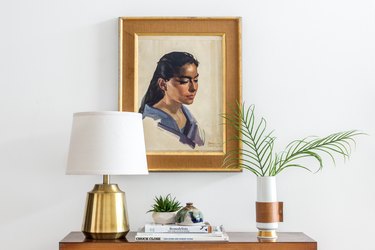 These days modern, minimalist decor seems to be focused around the idea of natural textures and colors. Happily, those are some of the easiest materials to come across in everyday life — and they're often well within budget, or even free if you just step outside and use what's in your own backyard. Today, we're demonstrating this idea with a tutorial for a DIY leather handled vase that uses organic scrap materials to give new personality to a vintage vessel.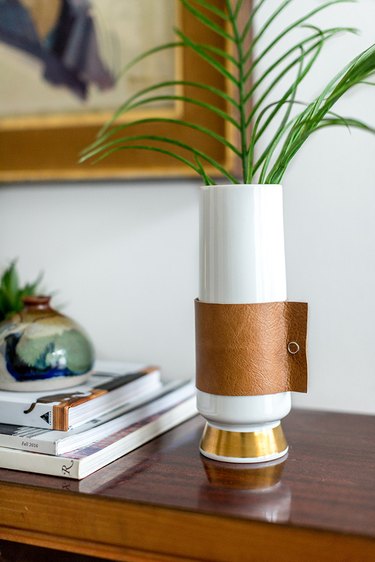 Things You'll Need
Tall, thin vase

Leather scrap (pre-cut it to be a few inches larger than the diameter of your vase)

Straightedge

Pencil

Scissors

Metal snap kit (one that includes the metal snap hardware and snap fastener)

Hammer

Greenery or branches
Note: You can get scrap leather from just about any fabric or reupholstery store—just ask an associate to cut you a small 12-inch strip. There might be a small fee for the sample depending on store policy.
Mark the Leather
Lay the leather scrap facedown on a flat work surface with the vase lying on its side on top. Line a straightedge up underneath the vase on the leather where you'd like to cut it, and mark both the top and bottom edges of your leather with a pencil.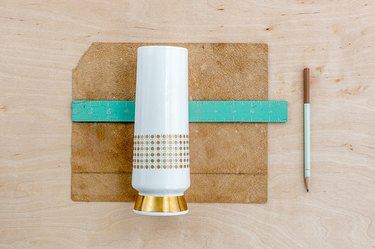 Cut the Leather
Use scissors to carefully cut the leather using the lines you marked in the previous step as your guide.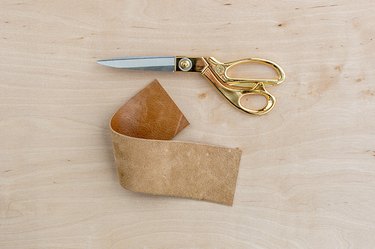 Add the Metal Snaps
Add the metal snaps to either end of the leather using the instructions that come with your particular snap kit.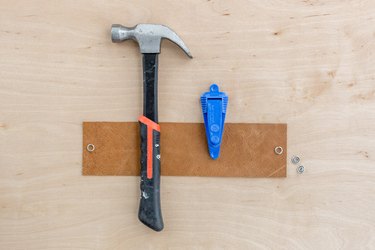 Wrap the Vase
Wrap the leather around the vase, and snap it into place. Gently tug the leather until it hits your vase in just the right spot for your desired look.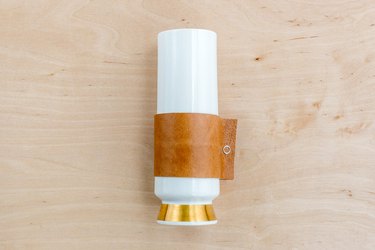 Add Greenery
Consider filling the vase with greenery for a sculptural look (such as ornamental grasses), and style the surrounding area with other color-coordinated accessories.