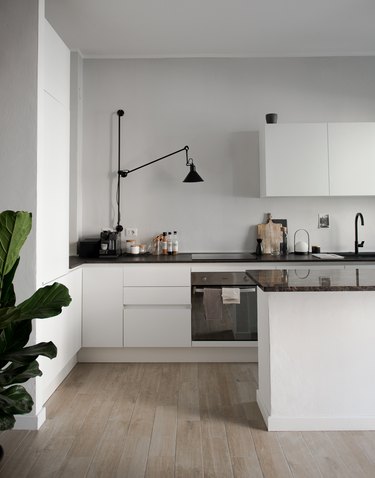 Minimalist apartment ideas typically involve all things clean, calm, and collected. You'll see no patterned wallpaper or vivid hues in this style of home; it's all about the essentials (and white or moody color palettes). To achieve a minimalist space, keep things simple and uncluttered with intentional furniture and effective storage. For intrigue, accentuate the natural shapes of your existing architecture.
And think before adding more decor. Do you really need another cushion in your collection?
Minimalism inspires us to live with less and focus on the items that have meaning to us. So how about it? Are you ready to declutter? These eight minimalist apartment ideas are sure to have you reaching for your donation bags.
1. Embrace an open layout.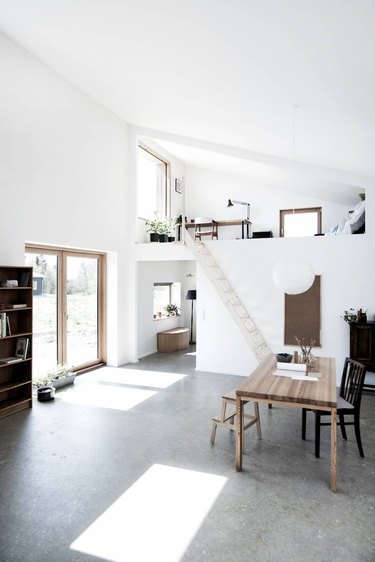 An open-plan space matches perfectly with a minimalist aesthetic. After all, minimalist apartment ideas embrace the existing space and champion the features within it. This design by Sigurd Larsen is light, bright, and airy with a large central living and dining area. The additional loft works as both a guest bedroom and office.
2. Make an entrance.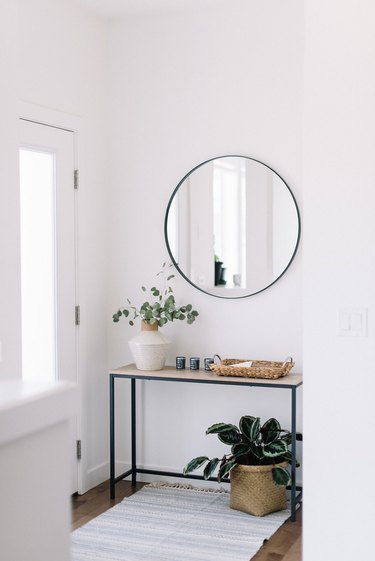 Create an immediately calming ambiance in your apartment with a pared-back entryway that is conservative with decor but cozy all the same. A slim console won't take over the space, while a large mirror will create the impression of a wider entrance. Diana of 204 Park shows us how it's done with added accents of greenery and natural textures from a wicker tray and simple rug.
3. Cook up a (gray) storm.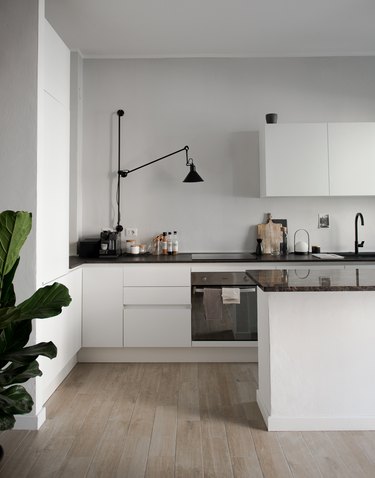 4. Soften up your look.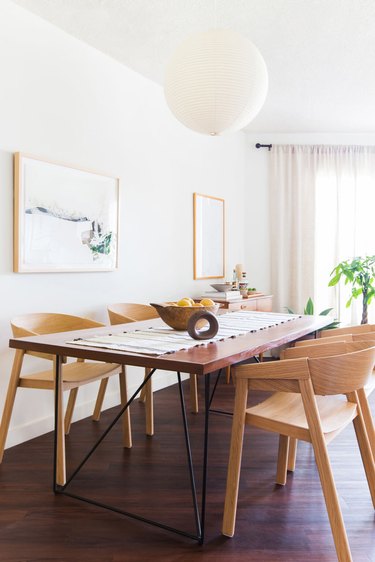 One of the biggest challenges when it comes to minimalism is keeping the look warm and welcoming. A minimalist apartment can feel austere if you're not careful. Try adding in natural woods, linen tablecloths, and large artwork to add texture and depth to your interior. Melanie Burston of Emily Henderson's design team added a Noguchi pendant to her dining room. And now we really need a paper lantern pendant light in our own abodes.
5. But don't overdo decor.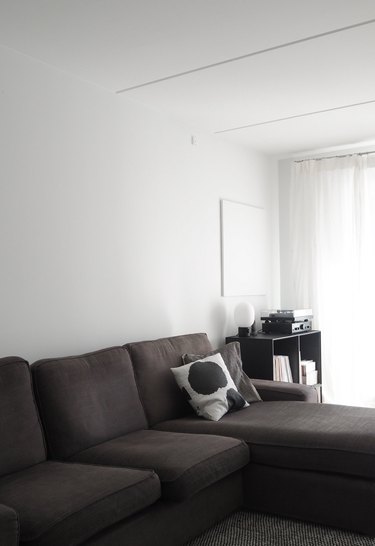 We'll say it again, minimalist apartment ideas should be uncluttered and clean. So ditch the hoard of cushions, and don't unnecessarily embellish areas like the sofa and bed. Hannah Trickett has nailed the simple life with white walls, a cozy sectional, and modular vinyl storage.
6. Choose high-quality materials.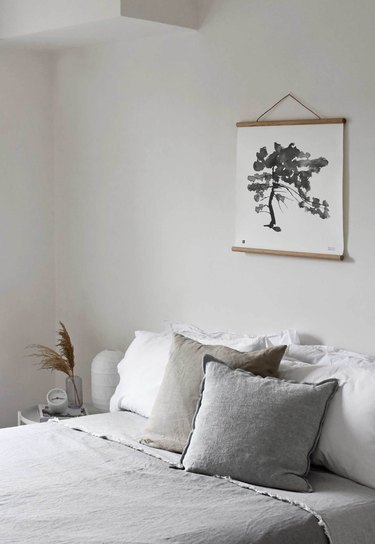 If you spend less money on miscellaneous home objects, you'll have more in the budget for decor that matters to you. Think luxurious bed linen that will improve the quality of your sleep and minimalist art that you've truly lusted after for a long time.
7. Champion function and form.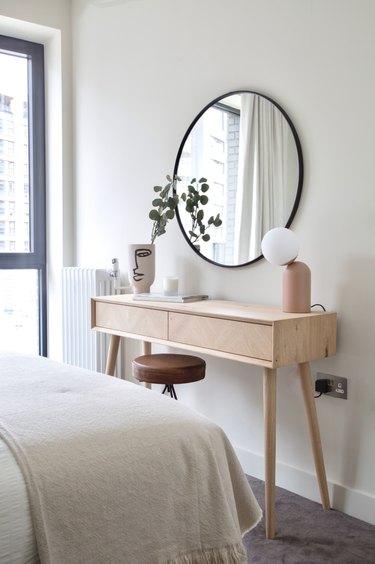 8.  Make it timeless.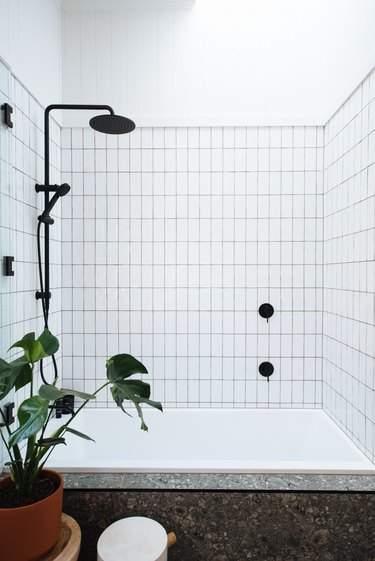 Don't abandon minimalism when you get to the bathroom. It's the perfect place to bring a simple interior design scheme to life. Focus on simple colors, sleek vanities, and modern features. The white tiles with contrasting grout and fixtures in this bathroom from Collective Gen are ideal.