So you've picked a wall color, chosen your floor tile, bought the perfect shower curtain, and found a vintage vanity that matches everything. You're done decorating your bathroom, right?
Think again. Your space isn't done until you've chosen the final pieces: the bathroom fixtures. These "fittings" are your faucets and showerheads, and while that might sound boring, choosing the best option for you is more exciting than it might seem. Your options go far beyond builder-grade basics, like those dime-a-dozen chrome showerheads: You can choose from a variety of metals and styles to find a fitting ideally suited for your decor.
First, decide on a metal. Is your bathroom Hollywood glam? You may want bronze or gold. Are you all about that minimal black-and-white Scandinavian style? Perhaps nickel may fit the bill. And don't feel shame if you're feeling two different styles: mixing metal finishes is all the rage, so there's nothing wrong with installing a silver showerhead and a brass sink faucet.
To keep your space cohesive, though, make sure your bathroom fittings share at least one design element. Perhaps it's the metal finish, or maybe it's a curved neck or a square base. This ensures your room doesn't feel like a mishmash of styles.
Here's what you need to know about the most common bathroom fittings.
Choosing a bathroom sink faucet
Picking the perfect bathroom sink faucet is more than choosing a metal. First, look at your vanity countertop: Does it have holes pre-drilled? If so, you'll need to pick a sink faucet that fits your vanity. Your options will be:
One hole: This vanity style is designed for a single-handle, all-in-one faucet. You'll adjust temperature by moving the handle to the right or left, instead of using separate handles.
Three holes: These vanities can be used with single-handle faucets, as long as they have a "deck plate," a wide base that covers the unused holes. You can also install two-handle faucets, where the hot and cold water are manipulated with separate handles. These come in "centerset" varieties — where the entire assembly is connected as one unit — or "widespread" models, where the faucet and handles are attached to the vanity separately.
If you don't already have holes in your vanity countertop, you have two options. You can either drill one or three holes and install the deck-mount faucet of your choosing (that means it's installed on the vanity countertop), or you can install a wall-mounted faucet. Not sure which one to pick? We're here to help.
Deck-mounted sink faucets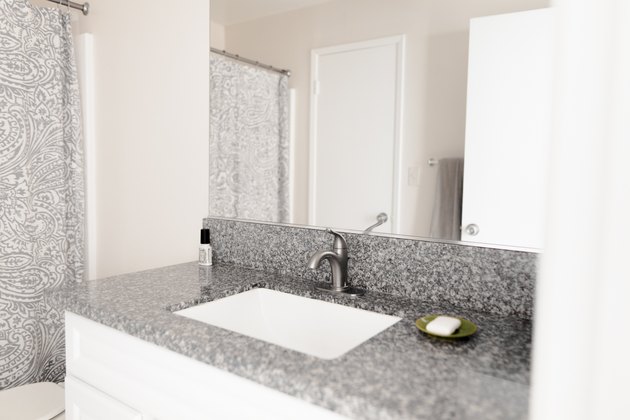 This option is ideal if you already have plumbing underneath your sink. It's also the easiest to install: All you (or a contractor) will need to do is drill holes in the countertop to fit the size of your chosen faucet.
You'll want to pay attention to your deck-mounted faucet's height and reach. The height is especially important if you have a tall vessel sink. The reach indicates how far into the sink the faucet extends — if it's too short, you may have trouble washing your hands.
Because deck-mounted faucets are the most common kind, you will have a plethora of options, no matter which metal or style you prefer. There's really only one downside to these popular fittings: They're not ideal for tiny countertops or cramped spaces.
Wall-mounted sink faucets
While installing wall-mounted faucets can be complicated, there's one major upside: They're visually stunning. Instead of a clunky faucet taking up your countertop, you can save space and add a unique design feature that promises to make your friends jealous. Wall-mounted faucets also suit cramped bathrooms without room for a deck-mounted faucet.
But that cool factor comes with a number of drawbacks. Wall-mounted faucets are difficult to install, and may require opening up your wall entirely to reroute the plumbing. Extra work means extra expense and extra risk. You may need to reinstall drywall or pull up the flooring.
Just like with a deck-mounted faucet, you'll need to pay attention to reach. These faucets tend to be longer, since they get installed flush on the wall. Make sure it extends far enough into your sink to make hand-washing comfortable.
Choosing a bathtub faucet
Just like sink faucets, you'll first need to look at your tub. If there are three holes pre-drilled (one hole is uncommon for bathtubs), you'll need to choose a deck-mounted faucet. Ideally, you'll consider which faucet before renovation gets underway: Installing a bathtub faucet requires adding plumbing beneath the bathtub shell or inside the wall. Both options take time and can be difficult to reverse.
Here's what you should consider before picking a faucet.
Deck-mounted bathtub faucets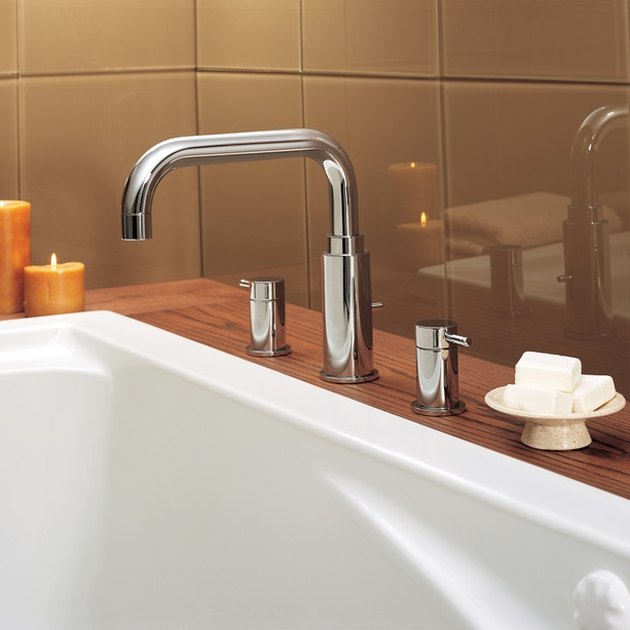 Deck-mounted faucets are less common for bathtubs than for a sink, and for a good reason: Many bathtubs lack sufficient space for a faucet. If you're choosing this option, make sure to think carefully about reach. Nothing's more awkward than a too-short faucet spilling water onto the bathtub's walls — which then sprays onto you.
Wall-mounted bathtub faucets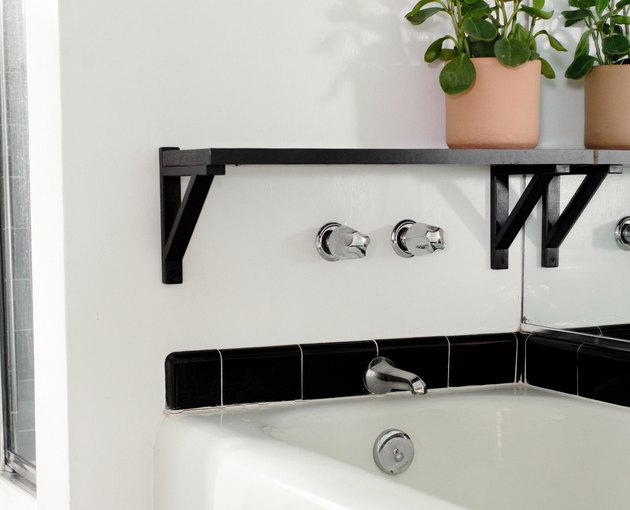 This sleek option is best for most bathrooms. Not only do you save a ton of space, but you also enjoy a streamlined, built-in look. However, installation can be more difficult — like with sink faucets, you'll need to open up the wall. Keep in mind that many wall-mounted faucets come with a matching showerhead. Make sure you like the style, pressure, and features of the showerhead before your final decision.
Freestanding bathtub faucets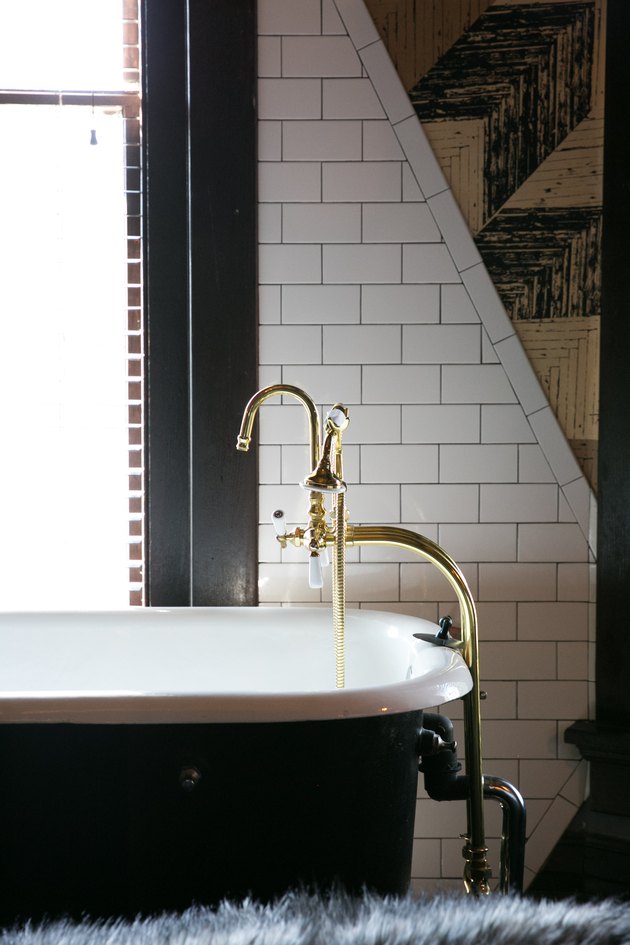 If you have a claw-foot tub or any other bathtub that doesn't connect to the wall, a freestanding faucet is likely your best — or only — bet. These are installed into the floor and tend to be tall and arched, giving your bathroom elegant, high-end appeal. However, installation can be complicated, especially if your contractor needs to remove existing tile.
Unfortunately, these unique models tend to cost more than wall- or deck-mounted faucets. Prices start at about $250 and go (way, way) up from there.
Choosing a showerhead
Picking the ideal showerhead for you is really all about bathing style. Do you like using a handheld showerhead, or are you more a turn-it-on-and-stand-there kind of showerer? How much pressure do you prefer — one stop short of a Swedish massage or a gentle rain shower? Think hard about your preferences before making your selection.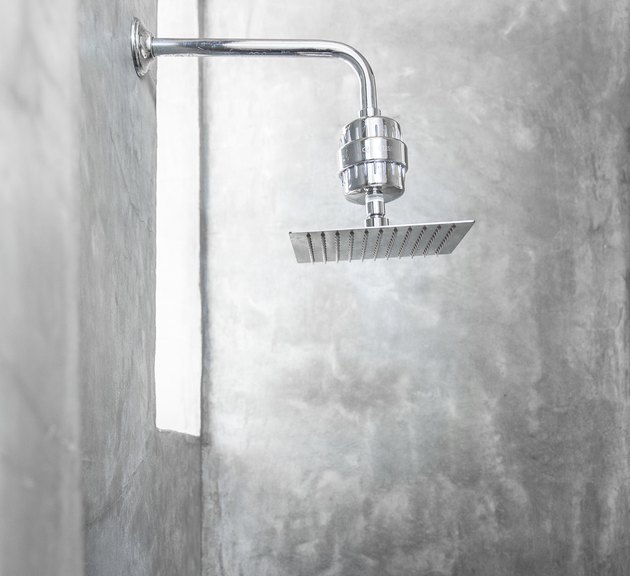 If you're looking for an easy solution, a fixed showerhead might be your best bet. While there are many varieties, basic versions are inexpensive and easy to install. If you want to get fancier, you can opt for a fixed showerhead that has different spray settings (the type of water stream will change as you turn the head) or a rainfall showerhead (like the one pictured above). Depending on your shower, a fixed showerhead might be installed on the wall or on the ceiling.
Handheld showerheads give you the best of both worlds: You can leave the showerhead in its holder and enjoy an easy, hands-free shower. Or you can remove the showerhead and spray wherever you please. If you have pets, kids, or are taking care of a disabled person, a handheld showerhead gives you the flexibility you need to keep everyone clean. (It's great for spraying down the shower walls, too!)
However, handheld showerheads can be pricier than fixed showerheads. Cheap plastic models may start at $10, but they exclude water-saving features and don't let you adjust the pressure. Nicer metal versions start at around $20, and can easily run into the hundreds of dollars.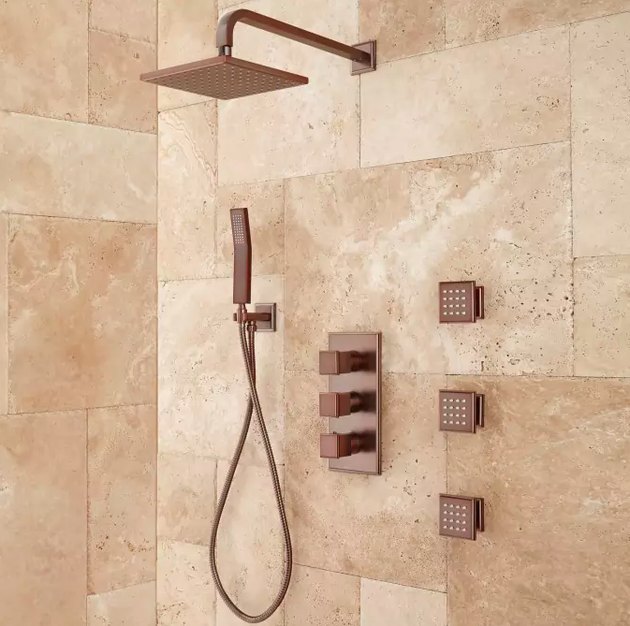 Body spray models include additional nozzles that spray (you guessed it) your body. While less common in showers, they can be soothing and luxurious. Typically, these nozzles are located around the torso, but some can be installed into the wall separately wherever you desire. While these options can make your shower truly special, keep in mind that they use more water — so you may spend more on utilities or need to upgrade your hot water heater. You'll spend more on the showerhead, too: Basic models start at $250.
Where to shop for bathroom fittings: