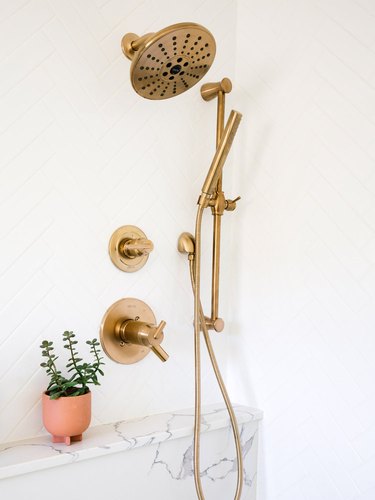 When we need to relax and wash the day away, we make a beeline to the bathroom (after a pit-stop in the kitchen for a glass of vino, of course!). After all, a long soak or a steamy shower can do wonders for your personal hygiene and your mental health, too, right? But perhaps not so much if you're faced with an old, dirty showerhead and a water-stained faucet. When it comes to bathtub and shower fixtures, you've got more options than spare toilet paper, so where should you start? To aid in your search, we've rounded up a few shining examples of bathroom fittings that would instantly change the look and feel of your stress-free sanctuary.
1. Go traditional with polished chrome.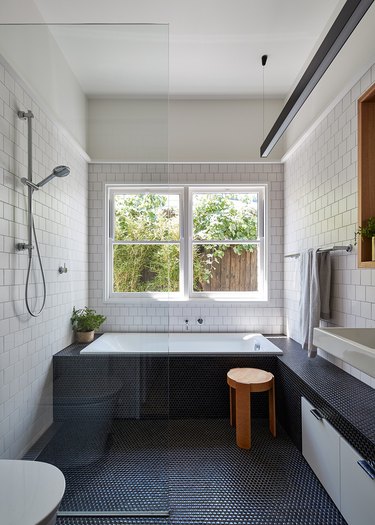 One of the more traditional finishes for bathroom fittings is polished chrome. It's durable, kid-friendly and looks great with most schemes, so if it ain't broke, don't fix it! Studio Bright gave the chrome fixtures in this bath a modern but simple twist with the help of a black and white color palette and sleek lines. The contrast of the white subway tile and black round penny tile mosaic amps up the drama.
2. Brush up on gold.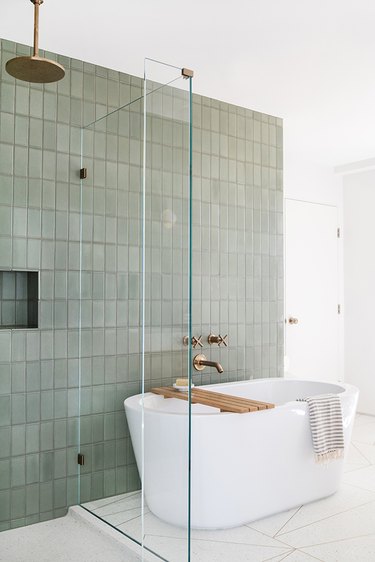 If you're not a fan of high-shine finishes, brushed metal is a stylish alternative to consider. Follow the lead of Sarah Sherman Samuel and keep the glam flowing in your bathroom, while also capturing the style of pure minimalist design. And can we talk about that green wall tile?
3. Stay sultry with matte black.
When it comes to bathroom fittings, the design is just as important as the finish, and sometimes less is more. This scheme by NDRSN proves that a chic freestanding tub filler in matte black can go a long way — in fact, the bathroom needs little else to scream style. But the black soaking tub doesn't hurt.
4. Celebrate with champagne flair.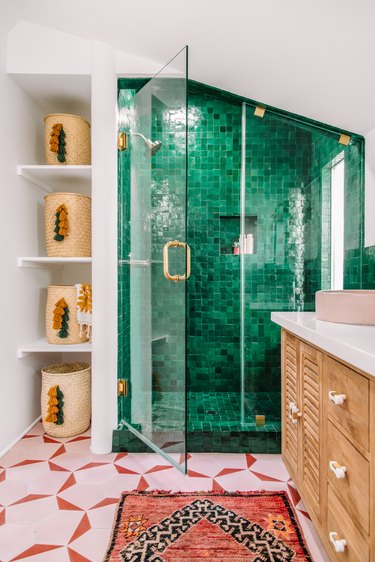 This colorful design deserves a champagne toast, and for once we're not talking about glass flutes filled with bubbly. Although, we can get back to that later. Instead, we're celebrating the gorg champagne bronze finish that Kelly Mindell from Studio DIY selected in her green tile clad alcove shower. Swoon!
5. Keep it clean with powder white.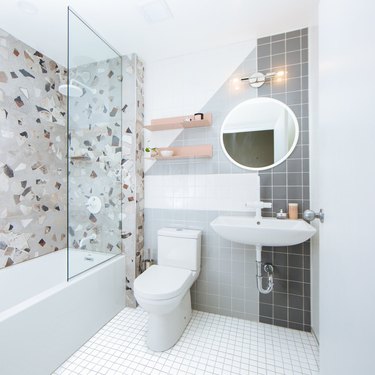 It's rare to find white bathroom fittings amongst the sea of shiny metal finishes, but if you're looking to create a space with graphic features, this could be the perfect pick for you. In this bright, pastel-colored washroom by Design Bar Detroit, you'll see a white rain showerhead, tub filler, and matching taps from Rubinet. Something a little different for your Pinterest board.
6. Shine bright with gold bronze.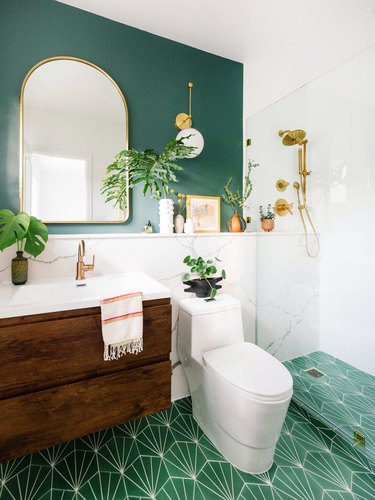 7. Set the mood with aged bronze.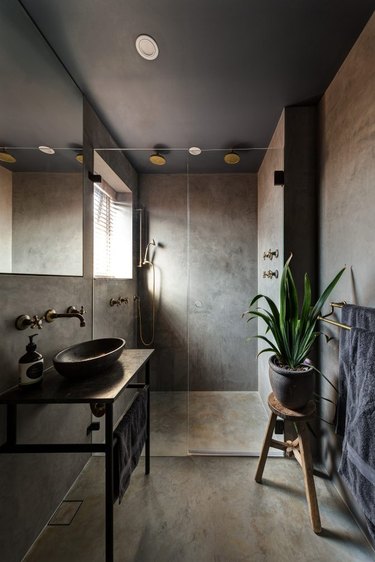 One of the important things to consider when choosing bathroom fittings is the maintenance involved. For faucets, showerheads, and trim that showcase a premium finish such as satin gold, polished nickel, or brass, you'll need to clean it regularly. If cleaning isn't for you, try aged bronze instead, like this design from Alexander and Co. The perfectly imperfect patina will add to the overall look.
8. Expose everything.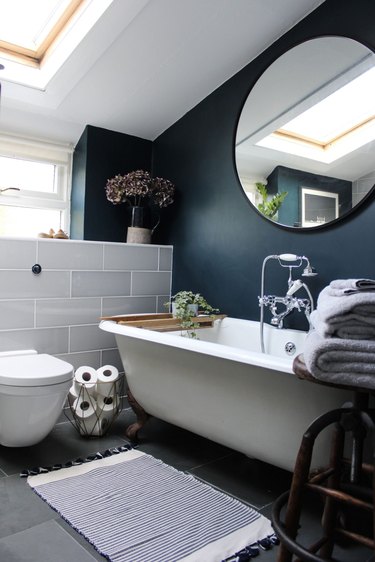 There's something so satisfying about exposed pipework done well. And the vintage-inspired tub filler and handshower in this space by Cara from Within These Walls is a picture-perfect example. She completes the look with a clawfoot tub and a navy blue accent wall — we're grabbing our robe right now!