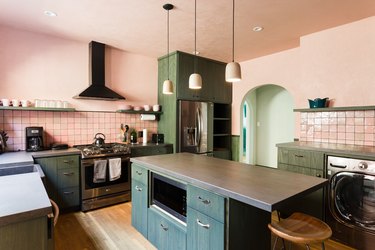 If you're looking for up-to-date 2022 home trends, you've come to the right place. Every three months, we'll be going through the leading trends we've spotted using data pulled from Hunker's website, Instagram, Pinterest, and commerce reports. Together, this information will give you a solid idea of what is trending right now in the home space.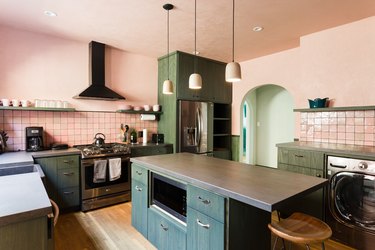 On Instagram, out of Hunker's top ten posts, five included shades of green that range from a muted sage and rich forest green to a spring-forward mint hue. While the kitchen is a great place to showcase this color, the home's exterior, front door, and bathroom have proven to be stunning alternatives.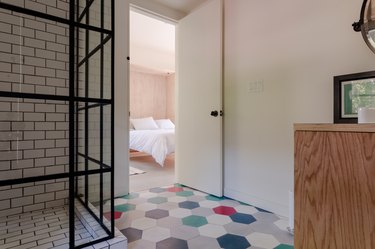 ​3. Texture, texture, texture!​
​4. Bold Kitchen Cabinets​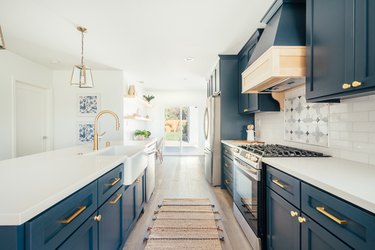 ​5. Curved Furniture and Decor​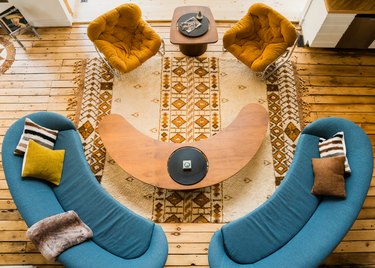 On Apple News, our newsletter, and Flipboard, our piece on curved IKEA furniture popped. In general, this is a trend we're seeing across the design space, but especially when it comes to seating. In particular, it appears that many are using curved sofas and chairs to section off their living spaces, creating areas that almost feel like conversation pits.
​6. Bigger, More Luxurious Spaces​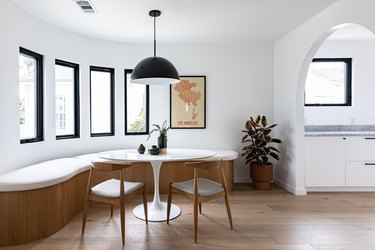 This trend also complements the uptick in regencycore à la ​Bridgerton​. Inspired by the early 1800s, regencycore is known for its gold gilded mirrors, lush patterned fabrics, floral porcelain pieces, and an overall sense of decadence. The velvet version of Anthropologie's Katina Chaise (a high-ranking product amongst our readers) fits perfectly within this aesthetic.
​7. Multipurpose, Customizable Furniture​