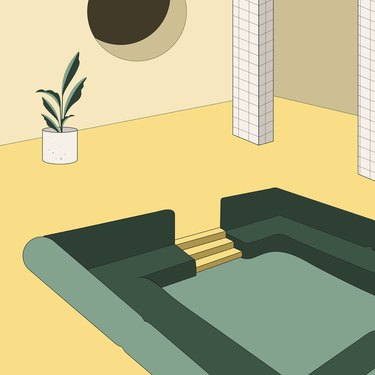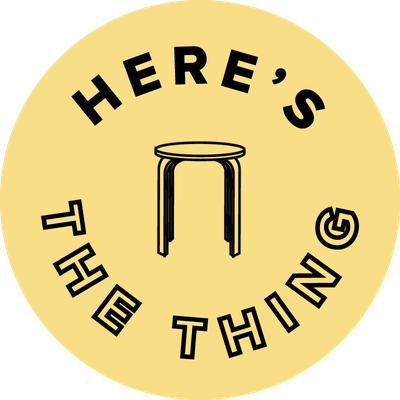 From the mundane to the quirky and outdated, Here's the Thing explores the histories and legends of the objects in our homes.
There are writings that blame the fall of the conversation pit on changing times, when people began preferring media over conversation. But, is that really what led to the conversation pit's downfall?
A conversation pit is essentially a sunken living room that is built into the floor of a large open room — though some are large enough to be the entire room on their own. According to writer Merrie Betbeze's article "Cozy comfort added to large, open room" in the November 28th, 1977 edition of The Tuscaloosa News, conversation pits were typically accessed by a small staircase and filled with modular seating that could be arranged in multiple ways, such as in an L- or U-shape. They were popular throughout the '60s and '70s when, as interior designer Leonard Horowitz puts it in the Bangor Daily News, "People were rejecting things, which is why they went to forms." He explains that the conversation pit represented the social changes taking place during that time, when people were more interested in a room's function as opposed to its furnishings.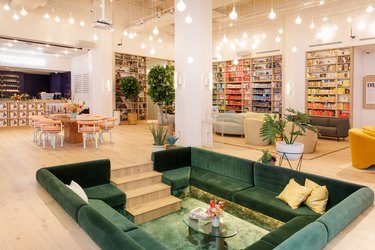 Architect Bruce Goff is often credited with designing the very first conversation pit in Tulsa, Oklahoma, in 1927. However, The Miller House — built in 1952 by architect Eero Saarinen and designer Alexander Girard in Columbus, Indiana — is said to be the home that incited the conversation pit's popularity. This is according to Antonio Román's Eero Saarinen: An Architecture of Multiplicity, which stated that the aforementioned architect was inspired by the open, yet controlled, spaces he saw in Japanese homes.
Though Goff, Girard, and Saarinen were the purveyors of the conversation pit we know today, Terence Riley, a chief curator of the department of architecture and design at MoMA, thinks that the lounge area was inspired by another type of living space. In the August 1st, 1999 edition of The Orlando Sentinel, Riley told writer Eileen Daspin that he believes conversation pits evolved from the European inglenook.
The inglenook is described as an enclosed area surrounding a fireplace that became popular during the twelfth century, writes Stephen Holt for This Old House. Eventually, benches were placed in this area so residents could cozy up beside the fire, which was primarily used for cooking. The inglenook being an earlier version of a conversation pit also checks out in the 1997 Encyclopedia of Interior Design, which explains that some conversation pits were in fact built around a home's hearth.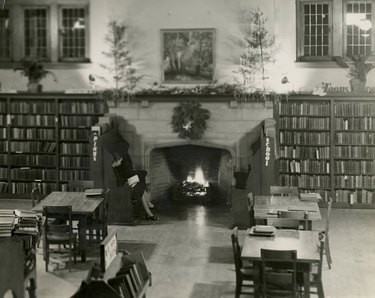 At the height of its mass appeal, the conversation pit was featured on The Dick Van Dyke Show and in James Bond movies. By the late '70s, some critics felt the feature to be more of an inconvenience and potential hazard. Author Irving Fang adds, in his 1997 book A History of Mass Communication, that the decline of conversation pits symbolized a shift in which people began to use their living spaces as media rooms — not as places for conversation and communion. The Bangor Daily News seconded this in the late '80s, stating that designers at the time were transforming conversation pits, "a legacy of the aquarian age's communal spirit," into gyms, spas, and yes, media rooms.
Nevertheless, as with most trends, the conversation pit has made a comeback. In January 2018, The Strategist explored this phenomenon, reaching out to interior decorator Chiara de Rege, who designed an emerald green conversation pit at the Dumbo, Brooklyn, location of The Wing, and credits JFK Airport's 1962 TWA Terminal as inspiration. There, Eero Saarinen had created a public, sunken-esque seating area. De Rege also cites The Miller House as a muse, proving that the home has an everlasting appeal.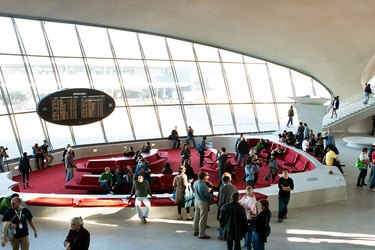 Now, the question is: Did conversation pits lose their appeal because people began turning to their TVs instead of each other? Based on how living rooms tend to be staged today — with seating that's arranged around a television — the answer appears to be yes. However, the conversation pit was also subject to the seasonality of a trend. It rose, it fell, and now, it seems to be rising again, along with other midcentury stylings.
If you happen to be walking around a conversation pit these days, just make sure you're looking up from your phone.
---
When Anna Gragert isn't trying to create a groundbreaking third-person bio for herself, she's working as the senior lifestyle editor at Hunker. Her email: anna.gragert@hunker.com
View Work