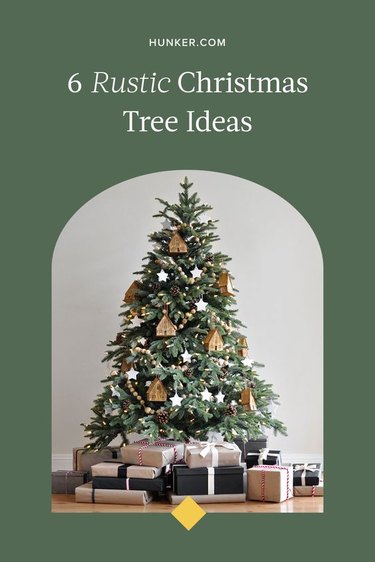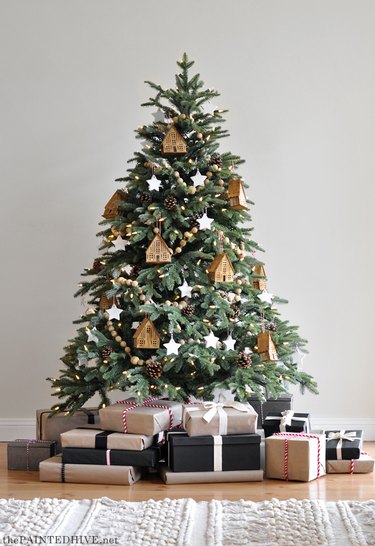 If you're looking to add warmth, comfort, and cozy authenticity to your home during the holidays, look no further than tried-and-true rustic style. Toeing the line between farmhouse and industrial aesthetics, rustic style is known for its penchant for wood materials, handmade details, purposely-worn visuals, and natural finishes — so you won't be seeing any plastic or shiny metal here.
It's a style that you can inject into every space and it easily lends itself to seasonal decor. Whether you're already well-versed in rustic aesthetics or you're just looking to bring a bit of it into your surroundings, look no further than a rustic Christmas tree. It doesn't matter if you prefer the real deal or artificial, you can still get the look with the help of wood ornaments, dried fruit and florals, plaid trimmings, and pine cones, to name a few.
Here are six rustic Christmas tree ideas that will immediately put you in a cozy, festive frame of mind.
1. Let its natural beauty shine.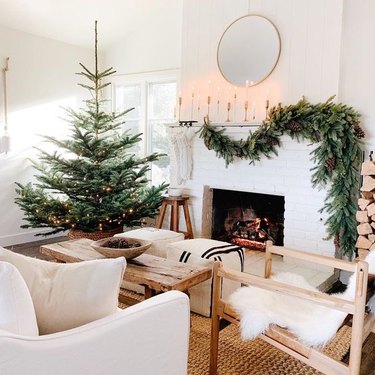 Who says you need to go overboard on the decorations to have a statement-making rustic Christmas tree? We love Michelle Janeen's less is more approach — she draped string lights, and not much else, around this ample-bodied fir for a simple and clean look that allows the tree's natural beauty to steal the show.
2. Pinecones are basically required.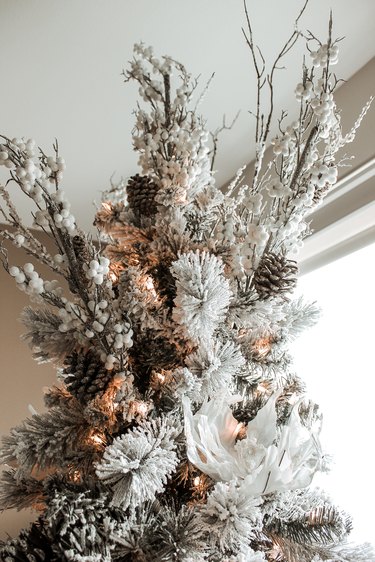 If there's one signature rustic Christmas tree element, it's this — pine cones, and lots of 'em. You can always make your own ornaments using the real-deal, or you can use faux pine cones to punctuate your tree, along with branches and white florals à la Hayley of Blondie in the City.
3. Weave in natural colors and materials.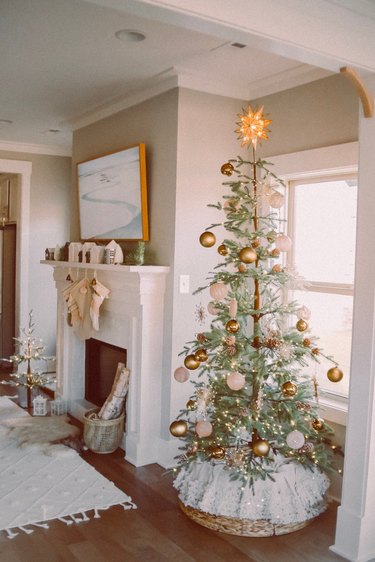 Like we said, rustic style is focused on natural materials, and the same goes for your rustic Christmas tree. Think neutral colors like brown and white and a woven tree collar, something that Christine of This Haus of Ours perfected in her own home.
4. Gold ornaments are perfection.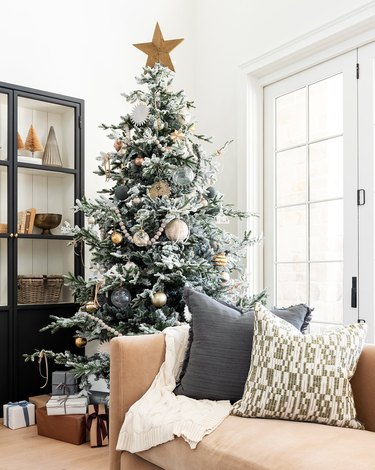 For a truly magical rustic Christmas tree, you can't go wrong with a combination of gold ornaments. Pair with glass baubles and wood bead garland to copy this picture perfect winter scene — it's a welcome departure from the traditional red and green decor that usually takes over during the holidays.
5. Include wood elements.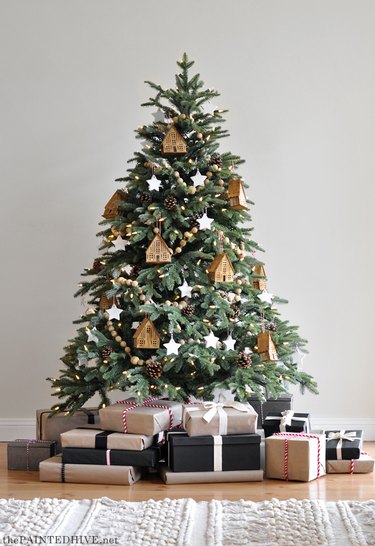 Wood is pretty much a standard for a rustic Christmas tree, and you can incorporate it in lots of ways. Here, Kristine of The Painted Hive chose adorable wooden house ornaments and wood bead garland to deck out her perfectly shaped fir.
6. Choose a flocked tree.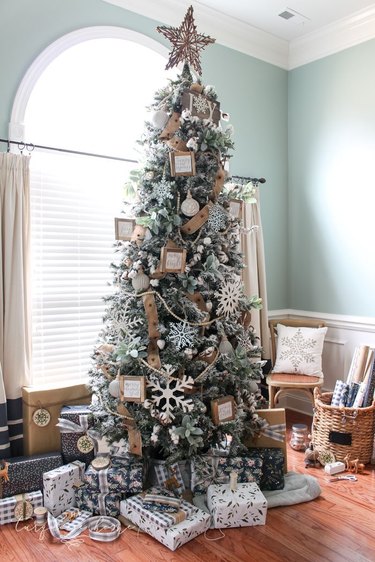 Since rustic style often nods to nature, it makes sense to style a Christmas tree that emulates the outdoors. For this, we recommend purchasing a flocked tree that mirrors the frosty scenery. Laura of The Turquoise Home added DIY wood ornaments, snowflakes, and beaded garland to create this winter wonderland.