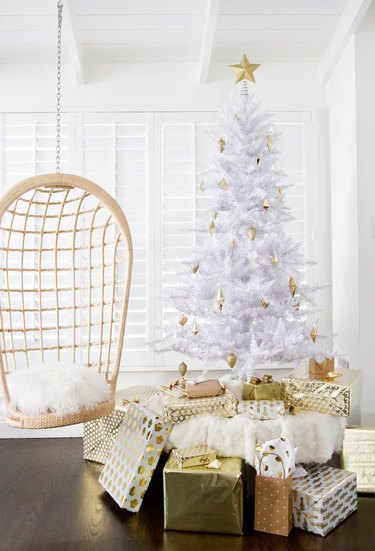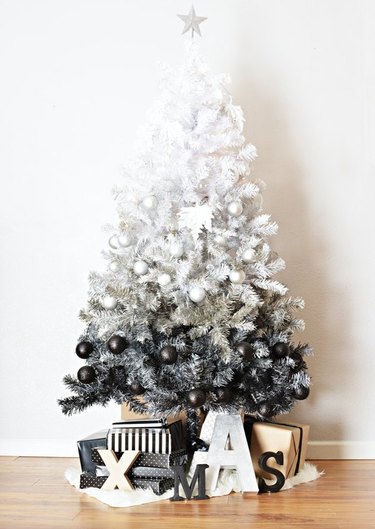 You can take a green artificial tree, and use spray paint to create an ombre effect like Angie from Little Inspiration did. Keep white as your predominant hue, then accent the bottom with a darker contrast color. Who knew a Christmas tree could be an awesome DIY project?
A large white tree decorated with cool-toned ornaments can tie together a coastal living room but still feel really festive. We love the light and breezy look of this white pine by Making Home Base — it's anything but traditional.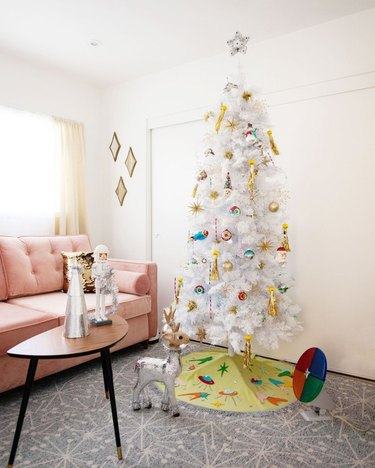 If your asthetic is specific, like midcentury or mod, a white Christmas tree like this one from Melodrama might just be what you need. Hang vintage ornaments from the '50s or '60s, and even add a cheeky tree skirt.