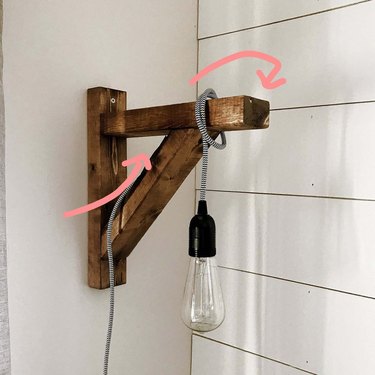 If there's anywhere in the house where lighting really matters, it's the bathroom. This is where one inspects their pores, shaves, and sees themselves as they really are — without makeup or a blowout, or even clothes, for that matter. And if there's anywhere in the house where the lighting is usually wrong, it's also the bathroom.
That's because, in many bathrooms — especially in rentals — there's just one unkind light source casting harsh and unflattering shadows down from the ceiling. If you're lucky, you might have slightly more flattering (yet still builder-grade) Hollywood lights above the mirror. But who wants to look at those every morning?
For artful, layered bathroom lighting, think stylish vanity lighting, wall sconces on either side of the mirror, or even a pair of chic pendants. And for that, you can pay a pretty penny for the kind of bathroom lighting ideas you see at Schoolhouse Electric or Cedar & Moss — or you can try one of these DIY bathroom light fixtures. And, while some of these images of lights below are not set in a bathroom, we think they would work beautifully in that space, especially in a guest bathroom.
A word to the wise: Electricity and wet environments don't always play nice together. Be sure to consult with an electrician if this is your first time trying DIY lighting.
Vanity Lighting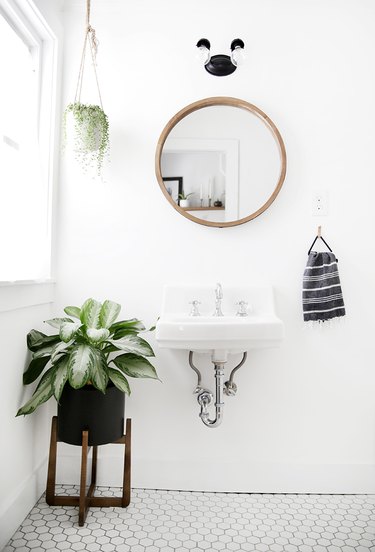 The very easiest DIY you can do, especially if the space is not your own, is to grab a can of spray paint. Caitlin and Manda, of The Merry Thought, sprayed a brass bathroom light fixture black, and replaced dated glass light shades with chic retro-modern bulbs. Easy.
Tasha, of Kaleidoscope Living, has been a DIY addict since she and her husband bought their first home in 2002. A couple years ago, she tackled the powder room, and gave a Home Depot-esque traditional bathroom light fixture a chic, industrial makeover — in less than 30 minutes and for less than $30.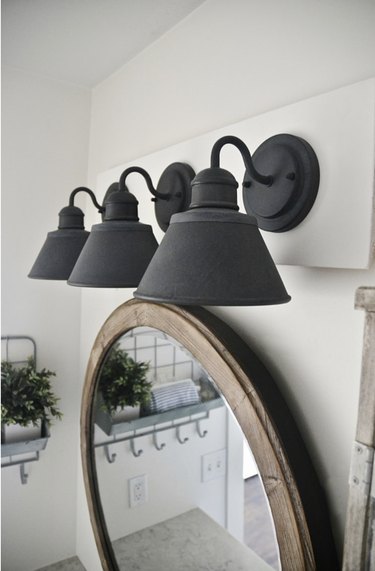 At Liz Marie Blog, another builder-grade bathroom light fixture gets replaced with a DIY that has a distinct farmhouse feel.
Wall Sconces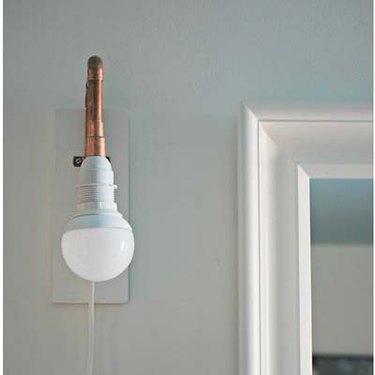 A lot of DIYs sconces can also work in the bathroom, as long as you have proper placement. Most experts suggest having a pair spaced about 36 to 40 inches apart, roughly at eye level.
Lan, of the site morestomach, created two of these copper pipe wall sconces for about $60.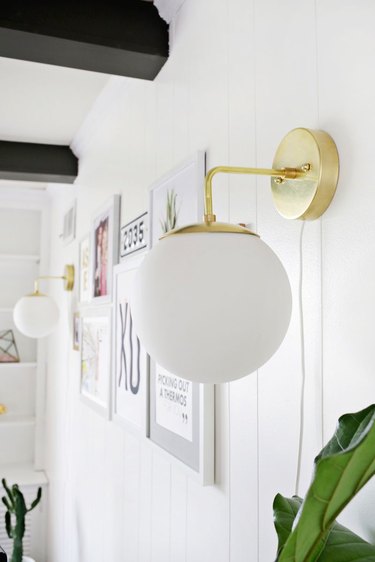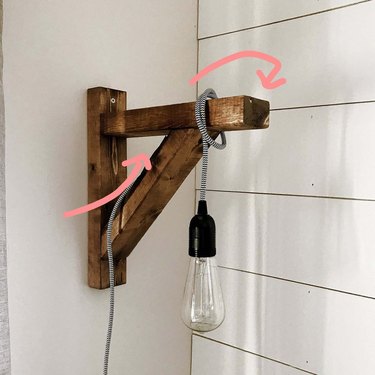 Pendants