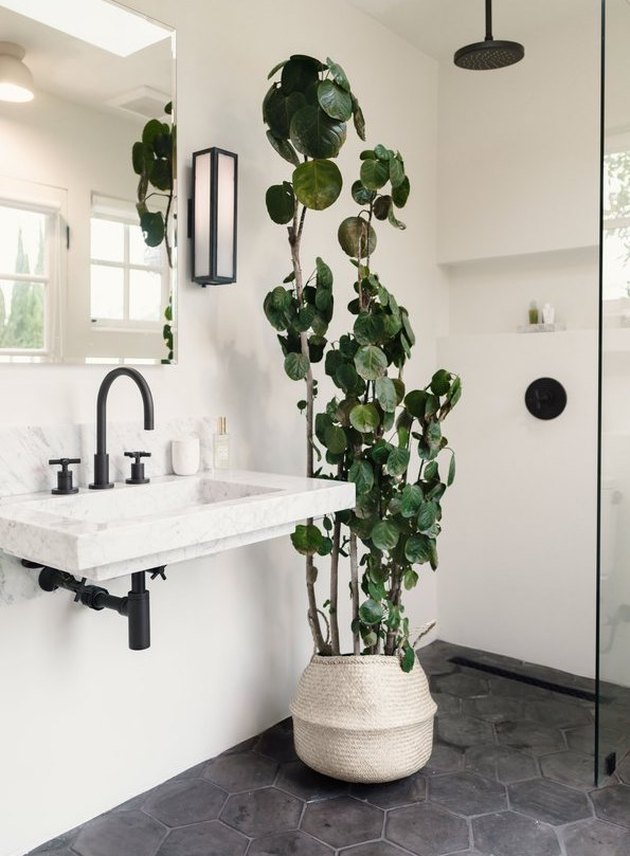 Never underestimate the power of a well-designed bathroom. Whether you have a sprawling, spa-like space or pint-sized powder room, your bathroom is a great place to take risks. Not sure how you want to style your bathroom? Don't worry; we're breaking down key bathroom design ideas below. From eclectic bohemian to pared-down midcentury modernism, there's bound to be a bathroom style or theme here for you.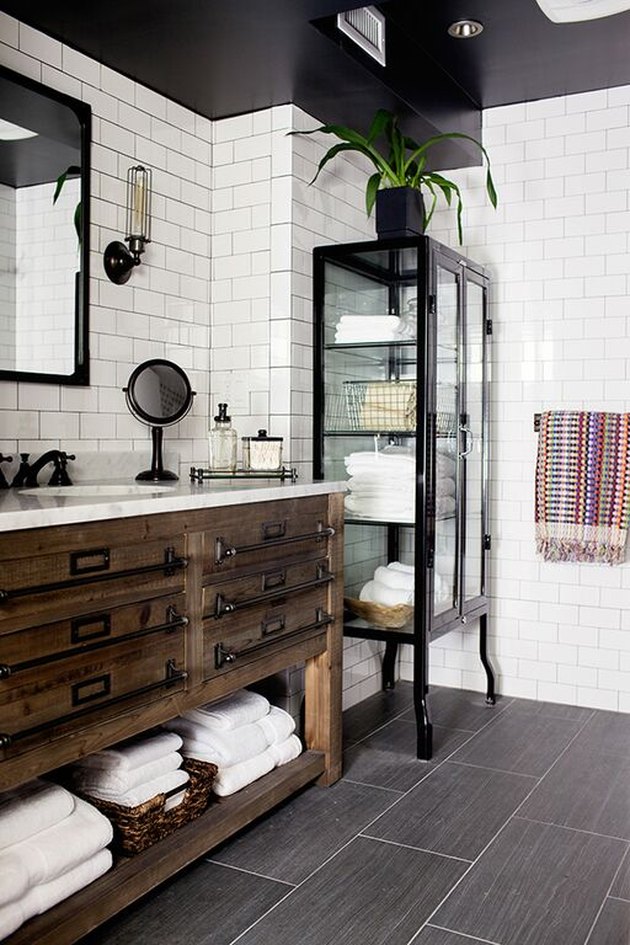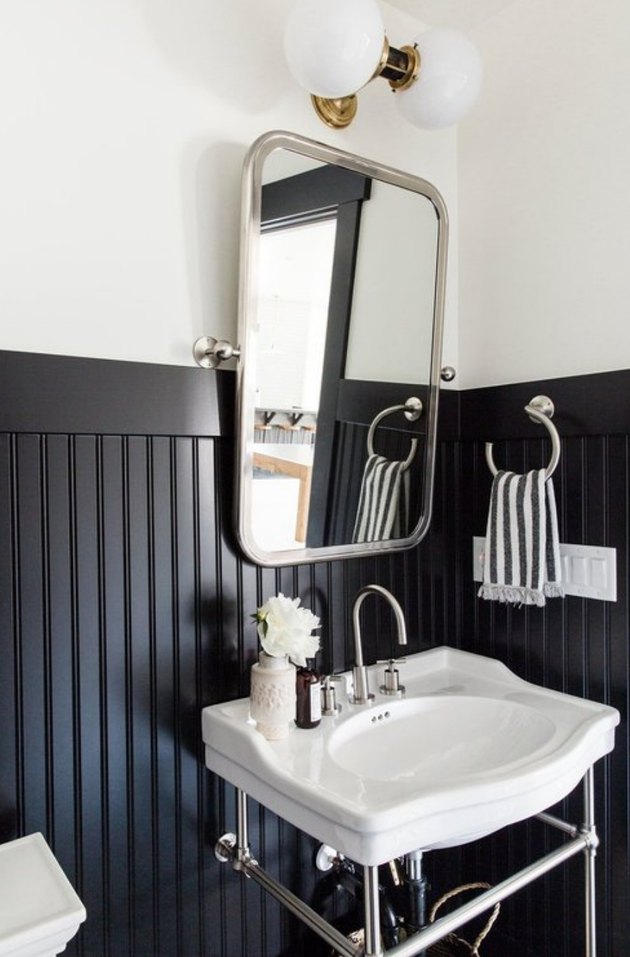 Midcentury-inspired style has taken center stage in home design, and when you bring colors and shapes inspired by the '50s and 60's into the bathroom, you're sure to create a look that feels fresh and creative. One place to start is with tile, like the vintage motif employed in this delightfully green powder room by Bright Designlab. Next, think about light fixtures that feature round shapes or Sputnik forms. Finally, you can always increase your midcentury style by bringing in a vintage vanity.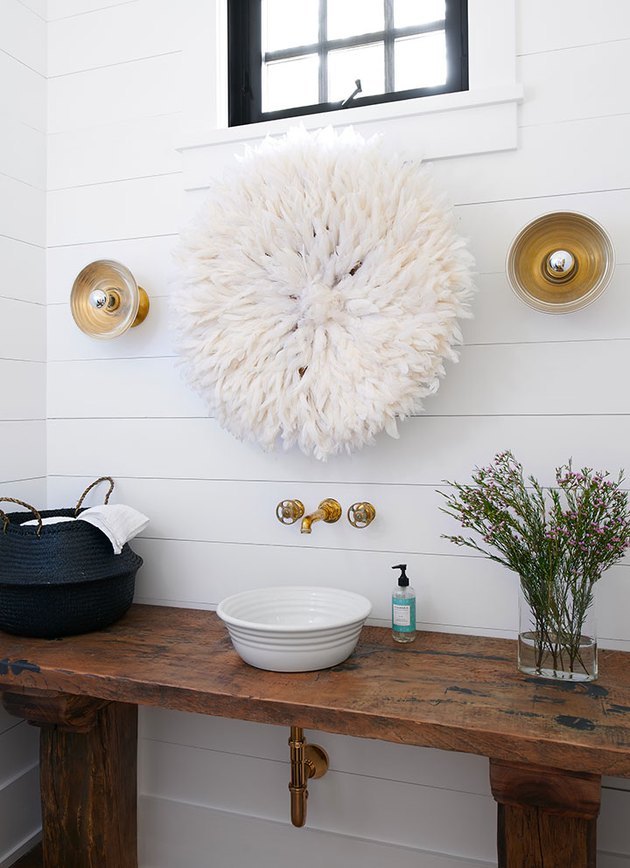 Rustic bathrooms have a lot in common with farmhouse styles, but they tend to be a bit more woodsy or cabin inspired. Think raw wood features, shiplap, and accessories inspired by nature.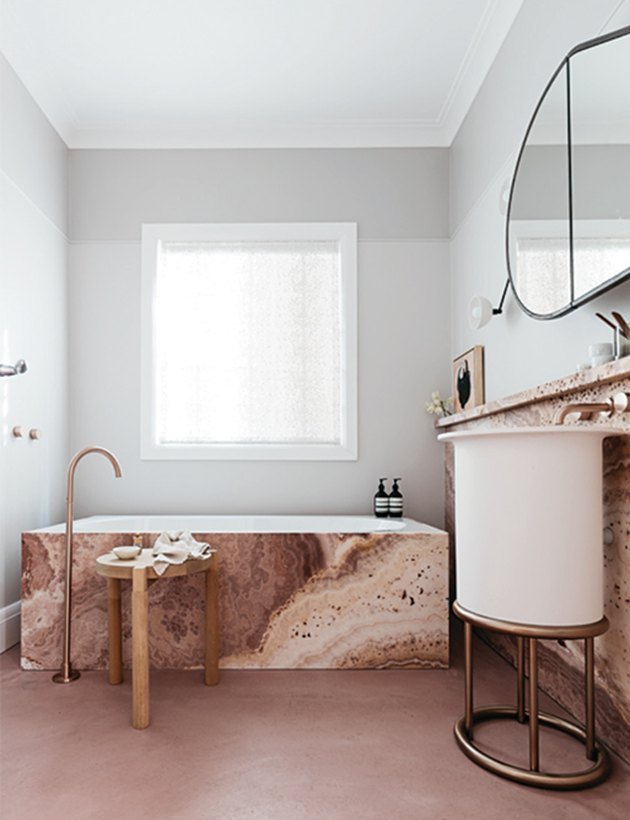 How do you define a contemporary bathroom? Think innovative ideas that challenge the status quo — like the cylinder sink and sandy marble tub in this bathroom by Decus. Look for interesting shapes, unusual colors, and streamlined light fixtures.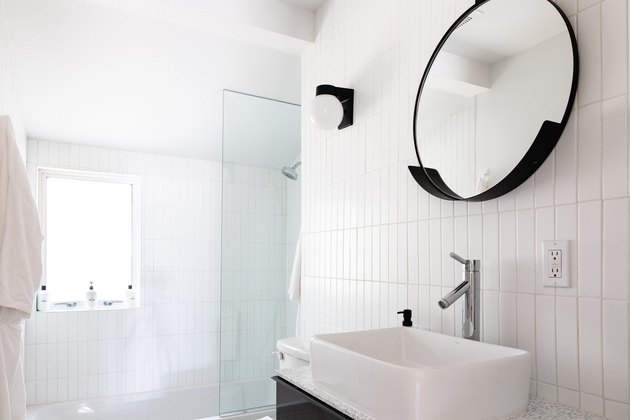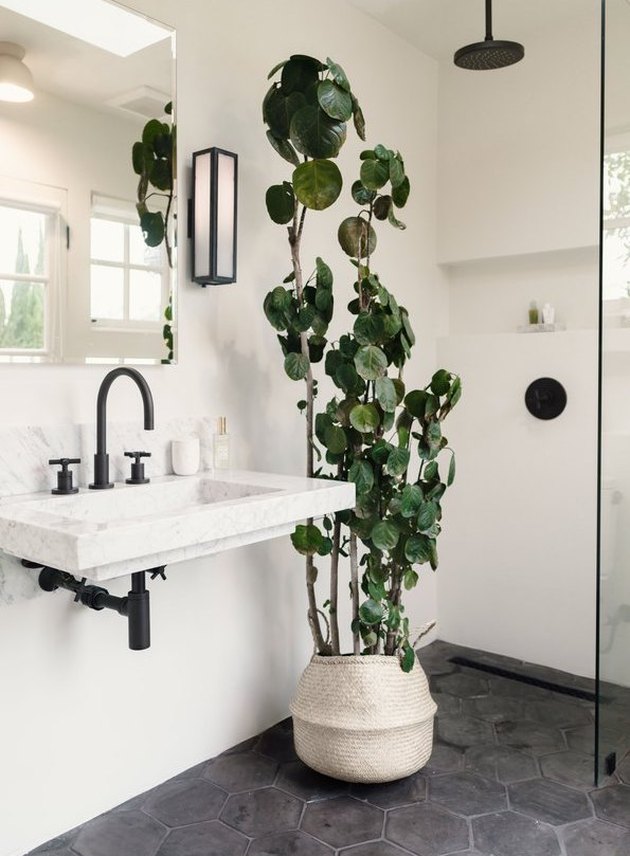 Want to create a luxury, hotel-like experience in your home? Bring a spa-like atmosphere to your bathroom by creating an open and airy space defined by soothing colors, plants, and indulgent accessories like high-quality tea towels and candles. If you really want your bathroom to be a sanctuary, then consider investing in a sleek, freestanding tub.