With its perfectly balanced combination of calming green and soothing blue undertones, teal just might be the IT color to use in bedrooms — where creating a restful and welcoming environment is always a priority. Maybe it's the anticipation of spring's longer days and warmer weather, but teal's fresh and energetic vibe feels particularly timely.
The greenish-blue hue plays nicely with a range of interior design styles from modern to traditional, but we are particularly fond of the way it punches up bohemian-inspired spaces. Have we piqued your interest yet? Read on to discover how to pull off a teal bohemian bedroom with confidence.
1. Sometimes more is more.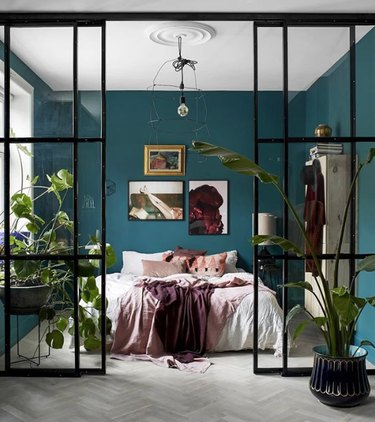 2. Add flexibility with accessories.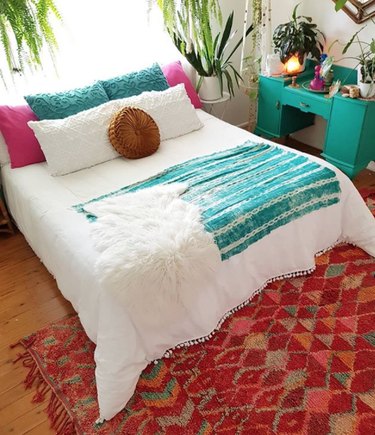 3. Opt for colorful bedding.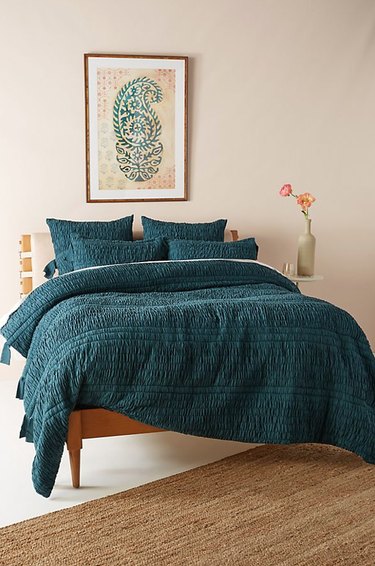 If you love the look of teal, but prefer softer shades, temper the hue with pale pink walls and organic elements like a seagrass area rug and leather headboard. Puckered bohemian bedding with tassels adds texture and character to the pared down space.
4. Go for color-blocking.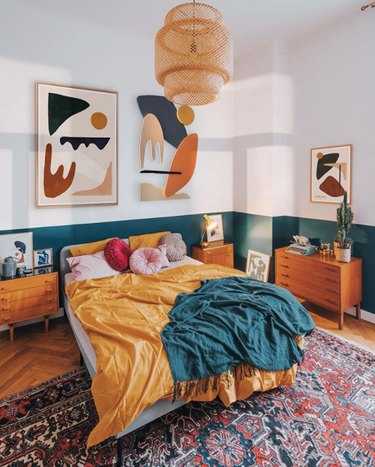 If you're looking to make a real statement, pair color-blocked walls with earth tones for a desert-inspired look. Natural wood furniture and a woven pendant light balance the cool blue-green hue, adding plenty of warmth. We love the way Jan Skácelík styled this free-spirited teal bohemian bedroom with her own abstract artwork.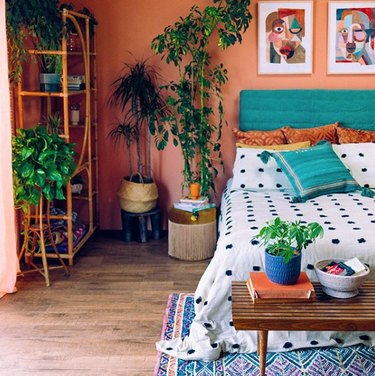 6. Consider a feature wall.
Easily overwhelmed by a lot of color, but still want to make a statement? Take inspiration from Alex Avjen of Ave Styles and try a feature wall; it's a dramatic design detail that does wonders by imbuing a dose of bold color or pattern without completely taking over a space. For quintessential bohemian flair, anchor your boudoir with a rattan bed, then include a hanging chair and a bit of pattern. A gold chandelier balances the laid-back look with a bit of glam.