If you want to update your bathroom vanity in an easy and cost-effective way, we suggest painting it. It's such a simple way to add "wow" factor without having to do a whole remodel.
In this tutorial, we'll show you how to repaint a wood vanity, however here's the exciting part: We'll be doing it all without the mess that comes with a full-scale hand-sanding process. Read through first, and then it's time to get to work!
Things You'll Need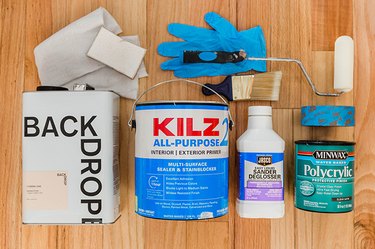 ---
Carrie Waller is the writer, stylist and photographer behind the lifestyle and crafting blog, Dream Green DIY, which was founded in March 2011. Her work has been featured by Domino, Better Homes and Gardens, Design*Sponge, HGTV Magazine, Country Living, Rue Daily, Glitter Guide, and Apartment Therapy. Carrie lives in Waynesboro, Virginia, with her husband and their three pets.