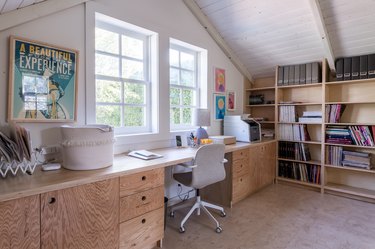 More of us are working remotely these days. And when it comes to setting up a designated space, home office desk ideas are in high demand. You may not be lucky enough to have a room you can dedicate to your day job, but it's okay to fit a desk into a bedroom or living zone. You may even find that carving out a nook in your apartment is necessary.
Luckily, you've come to the right place. Here are some home office desk ideas to make you rethink what you really need for your 9 to 5.
1. Put your best desk forward.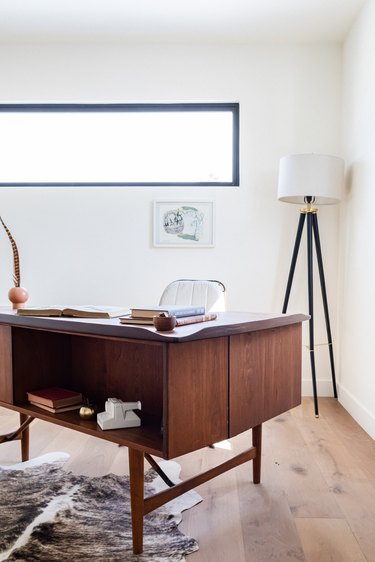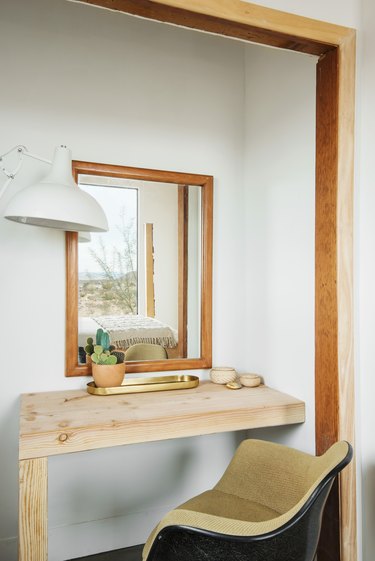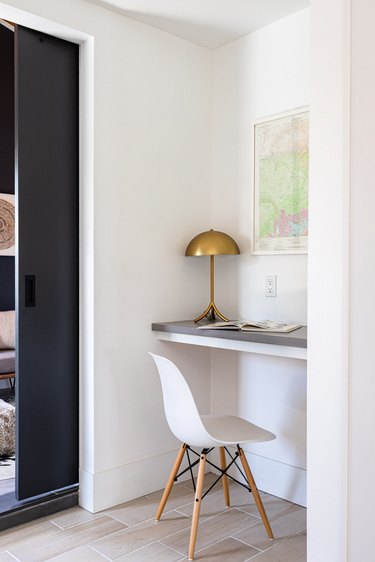 4. Make space for storage.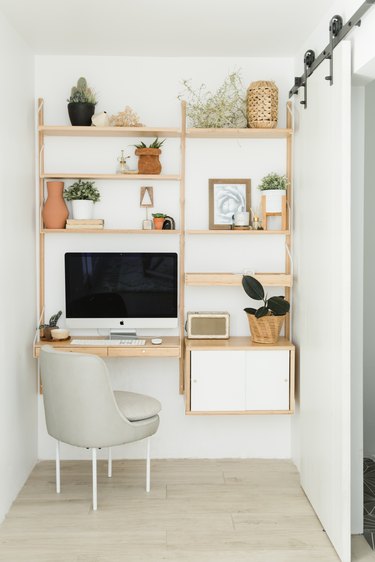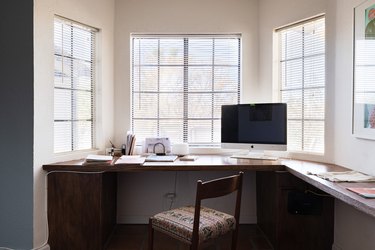 6. Turn part of your bedroom into a spot for work.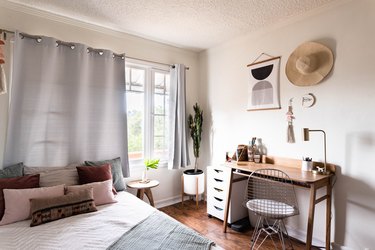 If you live in a one-bedroom or studio apartment, consider coopting a corner or wall and making it work for your 9 to 5. And remember, a bigger desk won't always make you better at being productive. Keep things simple with a small table and filing cabinet on wheels that will ensure the space is flexible.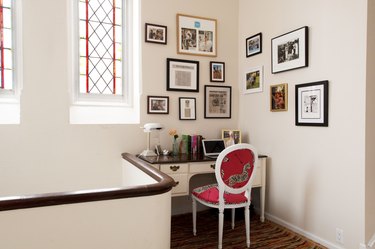 Like we said before, take a look around your house for any unused space, and rework it. Sure this may sound easier said than done, but just gaze at this cute and chic desk nestled into the small stair landing near a bedroom. Spruce up your own walls with art for extra inspiration, and you've got a home office that's functional and fun.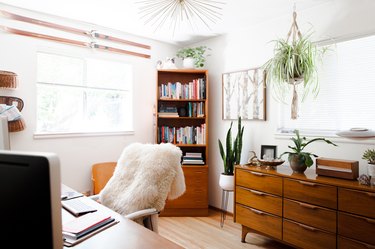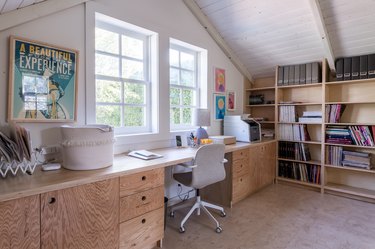 Make your home office work for you in more ways than one. We could all probably stand for extra storage, so consider turning an attic with built-ins into your workspace. This spot has lots of drawers and shelves to store what you need and keep your organizing skills on point.
10. Install a standing desk.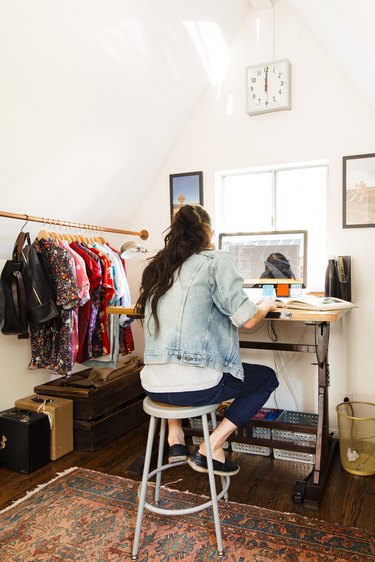 Whether it's in a bedroom, closet, or attic space, a standing desk can totally elevate your WFH zone. It'll keep your core in good shape while you get things done. Plus, this smart work situation works in smaller spaces and leaves room underfoot for files and more. Just make sure the desk adheres to ergonomic recommendations.