Brimming with style thanks to wood countertops and artistic backsplashes, these culinary spaces just aren't complete without craftsman kitchen cabinets, which often spotlight smooth, clean lines. Whether you're lucky enough to live in a real-deal craftsman home or simply want to capture the look (perhaps with a modern take) in your culinary space, we suggest you start with these tips and inspiring designs that are bursting with retro charm.
1. Paint them in a modern hue.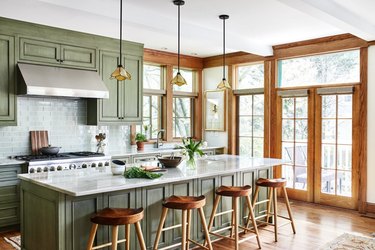 With moody blues, lively greens, and dark blacks dominating the color trends, craftsman kitchen cabinets will allow you to play with the most popular shades out there. You can't go wrong with white or a wood finish for your built-ins, but we think they'll look even more contemporary in a right-this-minute color, like sage green, as seen in this kitchen designed by Winn Design + Build. You can even take things a step further and give them a subtle distressed finish.
2. Dress them up with hardware.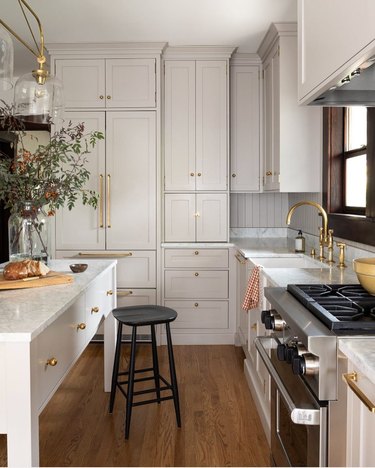 3. Opt for the two-tone look.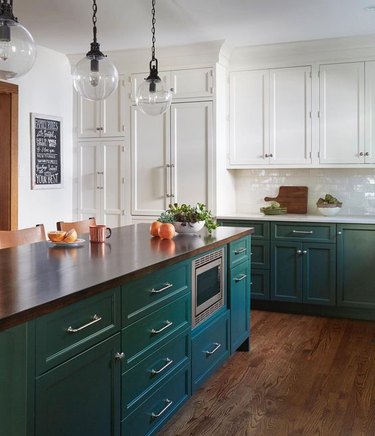 4. Lighten things up.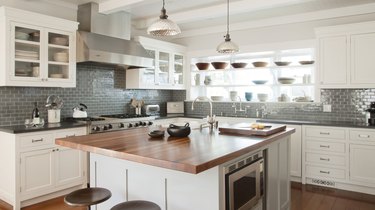 5. Showcase them in traditional walnut.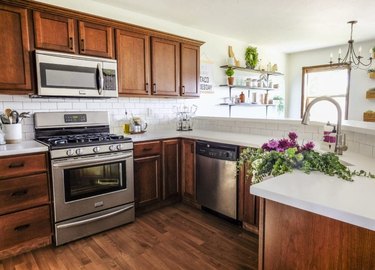 6. Make them warm and cheerful.
The beauty of craftsman kitchen cabinets is that their designs are so simple, you can paint them in virtually any color and they'll still look amazing. With Shaker style door fronts showcasing uncomplicated square panels, you can paint them with ease to match your color scheme. But we think yellow is a particularly cheerful hue, as witnessed in this craftsman bungalow.