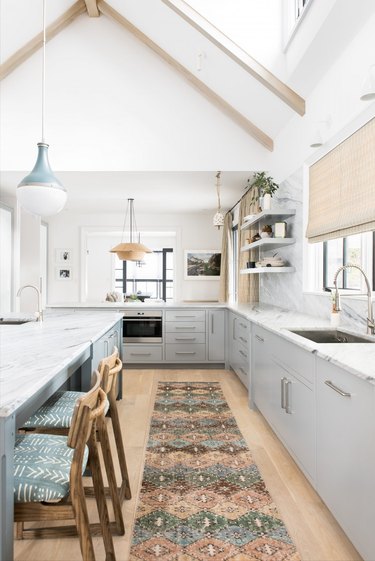 Every home has its own distinct point of view — a vibe, if you will. And one of the most charismatic portions of your home is the kitchen, a spot that requires functionality, but can become the epicenter of your abode if it has the right feel to it. That means that first you have to choose among the many, many kitchen styles out there.
Whether you've moved into a new home and are taking on a remodel, or are looking to make changes to your existing space, these kitchen styles and themes will guide you in the right direction.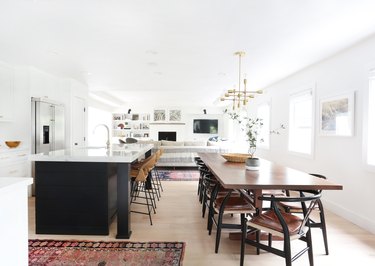 Midcentury design works well top-to-bottom in a home, but we think it really stands apart in a kitchen space. Between the eye-popping, atomic lighting, sleek cabinetry, and punchy backsplashes, a midcentury kitchen is guaranteed to be a conversation starter.
For warm, minimal interiors that carry a hygge-like feel, look no further than a Scandinavian kitchen. Known for light woods and cozy-meets-functional touches, Scandinavian is a style perfect for kitchens, with its timelessness and a hint of European cool.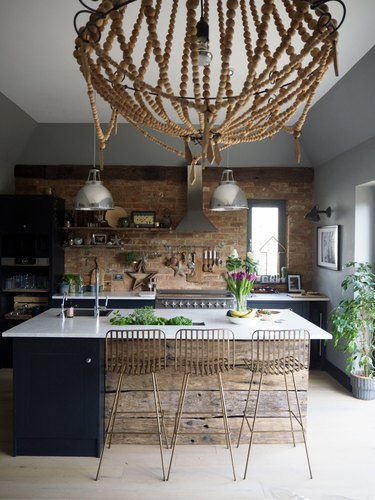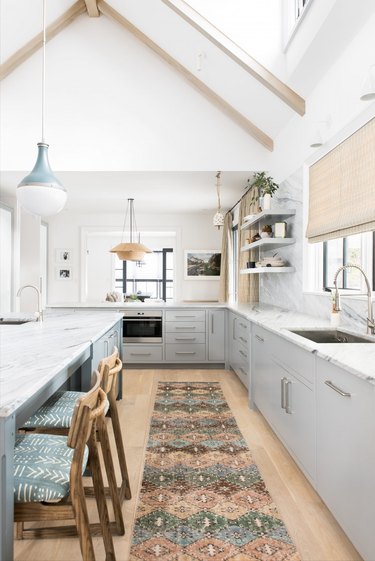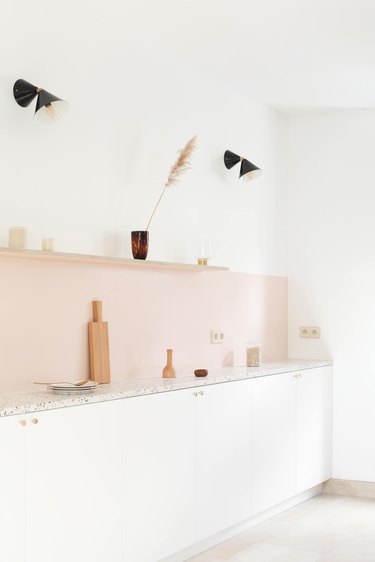 Although the words "modern" and "contemporary" are often used interchangeably, they are different from one another in the design world. Contemporary typically refers to a space that feels very much right now, displaying new and unexpected decor. In the kitchen, this might mean bold hues or thick countertops.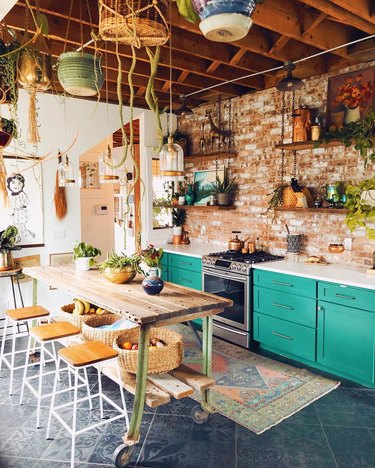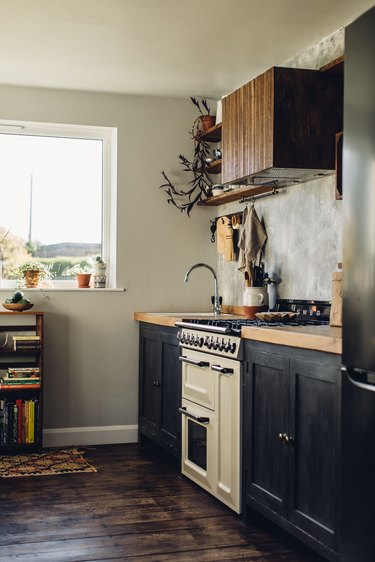 A rustic kitchen isn't showy or glitzy. Among kitchen themes, it might be the most down-to-earth one of all. In these kitchens, like this one belonging to Jeska of Lobster and Swan, the features are handmade, the wood is well-loved, and the accessories feel woodsy.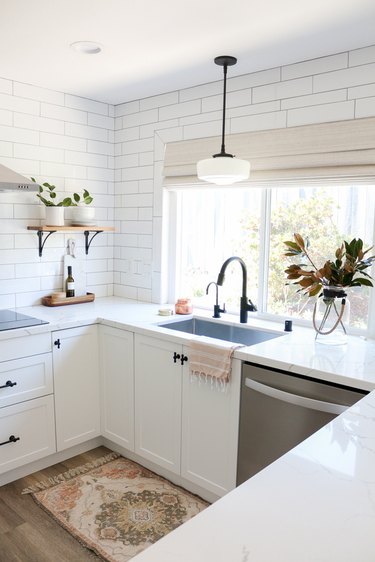 Yes, it is possible to design a floor-to-ceiling kitchen using mostly IKEA products, proven in this cook space belonging to Beth of 1111 Light Lane. When pulling together your IKEA money-saving kitchen ideas, look for utilitarian-meets-cool cabinets and Euro-inspired kitchen essentials you can keep out on the counter. Bonus: IKEA kitchens are totally hackable.
Why settle for one design style when you can combine two? With a transitional kitchen you can do just that. The idea combines both traditional elements (think detailed millwork, curvilinear silhouettes, neutral palettes, rich wood and metal finishes, and fussy window coverings) with modern characteristics (such as clean lines, natural light, natural finishes, and simple window coverings). The end result: an aesthetic that looks au courant with a hint of retro charm.