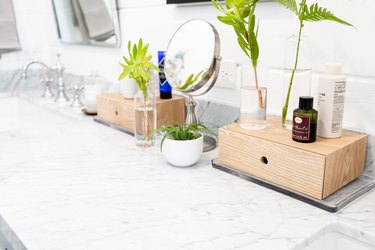 Whether we're working from home or not, we all tend to enjoy putting on a face before facing the world virtually and in person. That's why keeping your cosmetics sorted and streamlined is a must. It doesn't have to be a super big fuss, though. There are tons of makeup organizers out there, so you'll want to take into consideration how well they complement your decor and how many lipsticks and powders you need to fit into a drawer. Here are some smart makeup organizer ideas that will keep your foundation easy to find and give you peace of mind.
1. Don't skimp on baskets.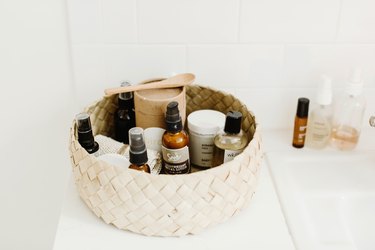 2. Use that space under the sink.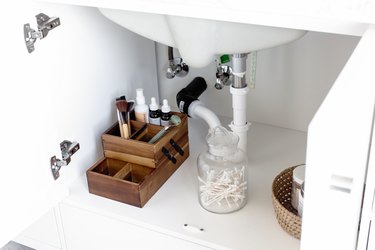 Find a makeup organizer that works for all your cosmetics like this handy, stackable wood option. Then store it in a specific spot, like under your sink, and you'll be able to pull it out whenever you're ready to do your face.
3. Work with what you have.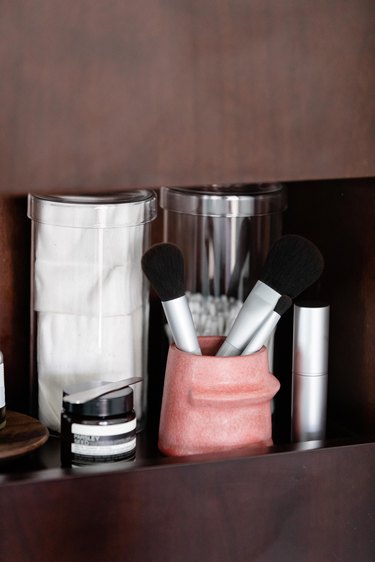 From ceramic cups to mason jars, most of us already have the perfect makeup organizers right at home. These oldschool canisters work great for glosses and puffs, and cute pottery is perfect for lipgloss and balms. You could even repurpse an old candle vessel (we're talking about that old Diptyque jar you can't bear to throw away) for brushes.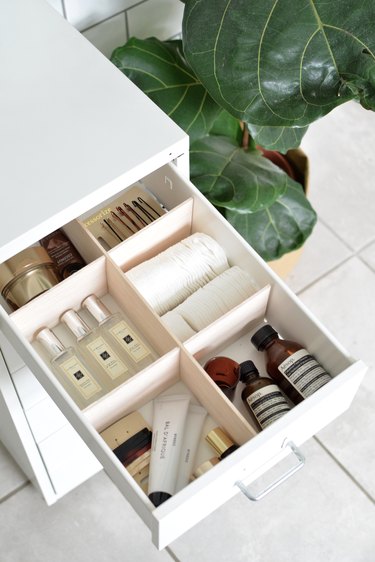 Many of us dedicate a drawer to our makeup, or at least the overflow of items that we don't want on display. So to keep things from getting too cluttered and cumbersome, buy a few simple drawer dividers for some serious beauty fave organization.
5. Put a tray to the test.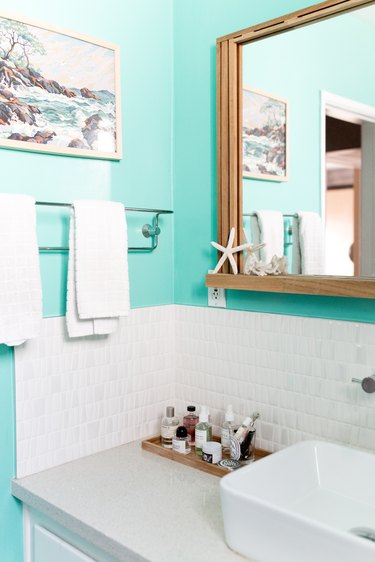 6. Try something two-tiered.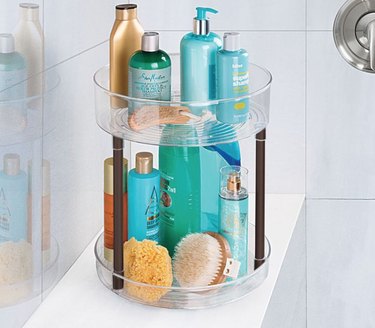 7. Don't forget your door.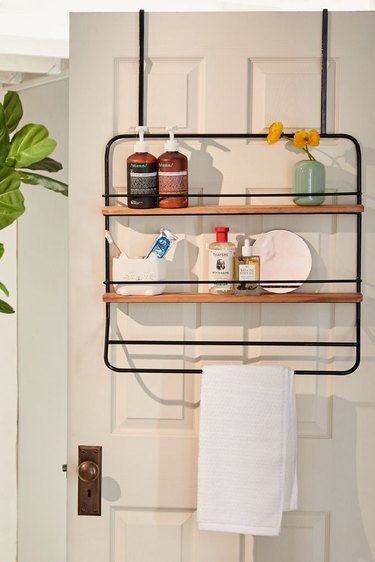 8. Add stackable drawers.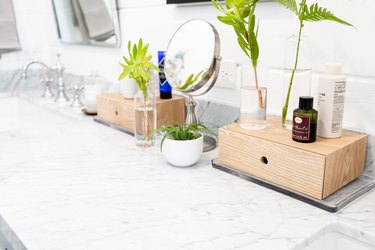 If you want to keep your makeup close but don't want it all out there for everyone to see, pick up some stackable storage. You can use the inside drawers for shadows, mascara, and such. Then place your beauty essentials on top. If you need more storage, you can easily stack another drawer without giving up space.
9. Stylize how you organize.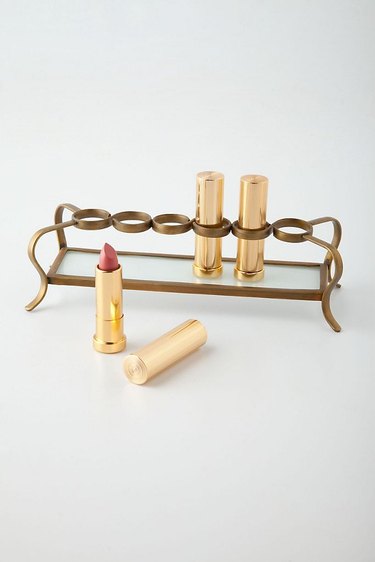 Try out some super specific makeup organizers that tie into your style. This brass-finished lipstick holder from Anthropologie has a vintage vibe and would look pretty on any vanity. Plus, it'll keep all your shades in one place when you're ready to apply.