It's time for Fall at Home: Hunker down, bundle up, and make the season as cozy as possible with our foolproof guide to autumn.
Even when there are plenty of sunny days ahead, we can't help but think about the cooler months and what they mean for our holiday and fall decor. After all, one of the great things about summer is scouting out the next season's trends.
So if you're looking to get your home ahead of the curve, these are the of-the-moment accents you should incorporate.
As soon as fall hits, it's normal to want to go a little rich and golden with your decor. Think rust and mustard tones with emerald green accents — colors that coordinate with the shades on trees in autumn. Give your walls a refresh with a lick of paint in an earthy hue, or swap out cushions and curtains for a quick update to your interior.
Texture is vital to creating a welcoming and layered home, but have you ever considered introducing it via your furniture? Fluted pieces have been slowly making their way to the mainstream interior markets, and you can now grab nightstands, consoles, and even coffee tables with ridged fronts that scream elegance and art deco luxury.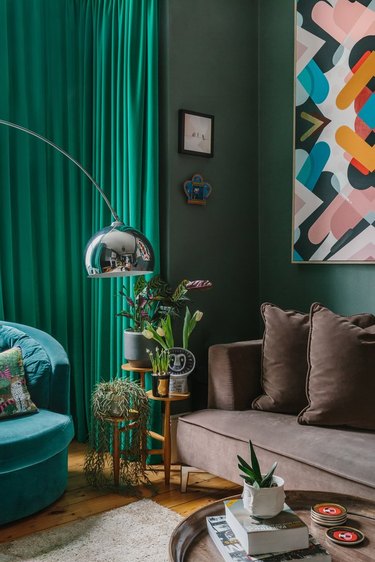 Every year, getting your home ready for fall involves warming up the space and swapping out cotton and linen fabrics for thicker materials such as velvet and silk. Simply adding in these velvet pieces can really make your space feel more snug. This rich living room from Zoe Anderson of W.A.Green is the perfect example of combining opulent accessories to help create a cozy feel.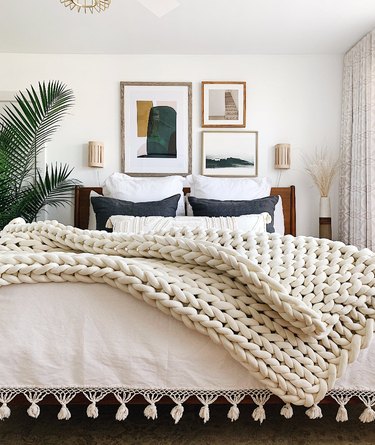 Take your blanket collection to the extreme with a super chunky, knit throw that is sure to keep you in bed for a little longer each day. Just remember the golden rule— the bigger the braid, the better!
Say goodbye to the lighter jute and cotton rugs of the summer, and say hello to rich wool numbers in jewel tones. Swapping a floor textile out in the colder seasons really can make all the difference to how you feel in your home, but a bright colorway will ensure the outlook is always sunny.
6. Nature-Inspired Accessories
As fall approaches, we become more connected with nature, which in turn means we have a tendency to bring more of it inside our homes via decor. Etsy's 2020 home trend report, for example, stated that Burl wood increased in popularity by 14% year over year. And we think bringing in burled pieces (or really any other natural accents) will add timeless character and warmth to your space.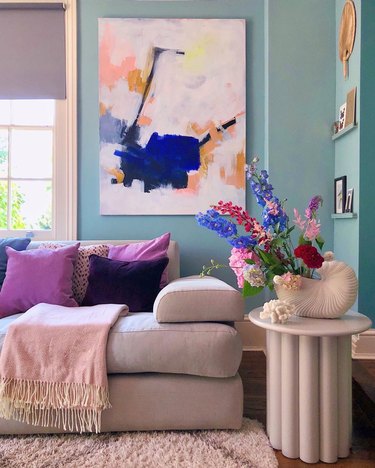 We've been talking about shells for a while now, but they're here to stay for a little longer. And many brands are producing vases, trinket trays, cushions, and even shell-shaped candles (though vintage shops often carry antique versions of this coastal decor, too). Etsy's trend report also noted that shell lamp searches were up 31%, and shell pillows were up 14%. Someone get us to the beach.
8. Vintage Glassware and Earthenware
Bringing it back to those sunset smoked hues, retro glassware and earthenware is bang on trend for fall. Look in your local thrift store for smoked bubble glass in shades of amber and brown. And don't neglect textured pottery that you can style with dried pampas grass or flowers.
Speaking of greenery, things start to get a little harder to keep alive as fall hits. But faux isn't the only way to go. Dried florals in bright colors, like the ones in Zeena Shah's London apartment, have been gaining in popularity on Instagram, and we predict that a lot more bouquets will be popping up.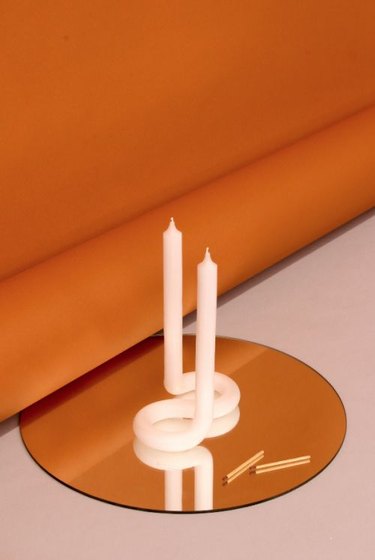 As the days grow shorter and the nights become darker, it's essential that your candle game is on point for fall. Your selection doesn't have to feel typical, though. Oddly-shaped candles are all over the place, and unless your wax and wick features an abstract loop or a bubble shaped base, you won't be in with the cool crowd.