If you live in a cold climate, odds are you'll feel at least a little blue come January. You're not getting as much vitamin D, after all. A Canadian Reddit user recently enquired about decor that helps to beat the winter blues, and fellow Redditors had some pretty helpful tips.

"Hey guys, I live in Montreal, Canada and winters are harsh. Trees are dead, we're surrounded by gray and white all over and sometimes we don't see the sun for weeks and weeks and weeks. We are in the process of redesigning our one bedroom flat with my girlfriend and we were wondering if you had tips for us to build an "anti-depression" home. Is it about colors and the more we use the better? Is it about the furniture (wood instead of metal)? All tips are welcome."
Read on to hear what they say:
1. Jungalow Theme

"Sounds like y'all might really benefit from styling your apartment in the Jungalow theme (SFW, I promise, haha). Lots of plants, very homey, warm, friendly, and colorful. Also, since this sounds like an issue that affects your overall quality of life every day, it might be worth it invest in a therapy light. No idea if this is the best one, but this is an example. It might be able to help y'all cope with the dreary days and low lighting."
2. Light Therapy
"I had a friend who had pretty severe SAD and swears by the light therapy. Take your vitamin D, too."
3. Circadian Appropriate Lighting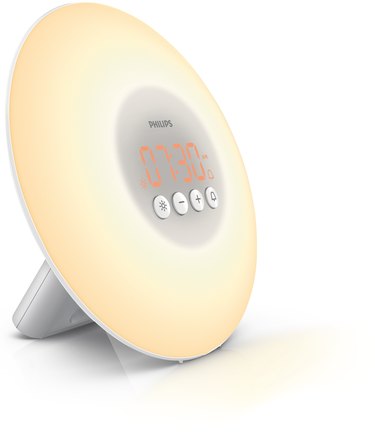 4. Scandi All the Way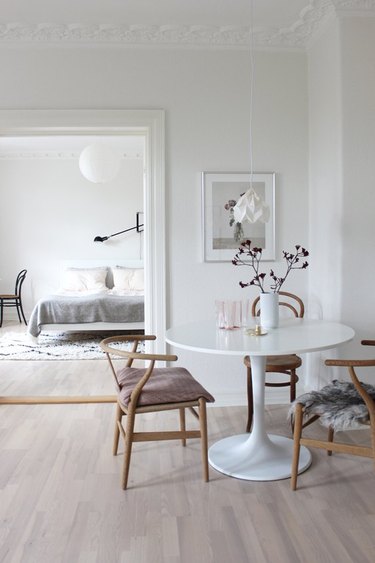 "I'd go Scandi white with good textiles. They live in the dark half of the year, I trust them to know!"
5. But Add Some Color, Too

"You can go hygge and add your color twist to personalize it. Stay with woods and fabrics that are comfortable and easy, add plant life and a few of your favorite colors. You mentioned being surrounded by all-white snow is depressing, so add some color to stimulate your eyes. Also agree about the therapy light for short daylight hours."