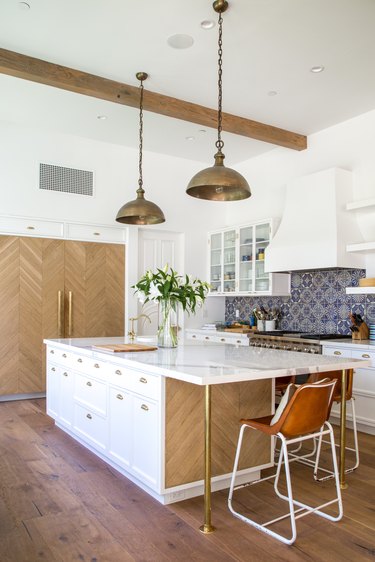 You know that your kitchen doesn't have to have a freestanding stainless steel fridge just like everybody else's, right? There happen to be other options out there — the integrated (or built-in) fridge being one of them. Integrated fridges are a seamless addition to your kitchen and can even function as a style statement. Check out how pretty they can look:
1. Clean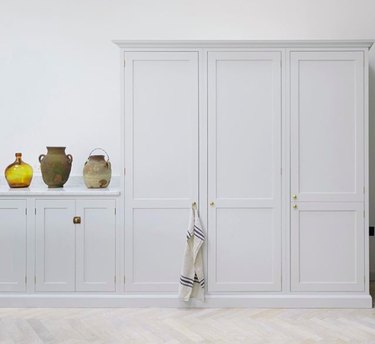 If you like seeing all cabinetry with no interruptions, an integrated fridge may be for you. This clean and sleek one is by deVOL Kitchens. "Lots of fridges and freezers can be attached to our furniture by hinge sliders that allow the cupboard door and appliance door to open together seamlessly," they say on Instagram.
2. '60s Inspired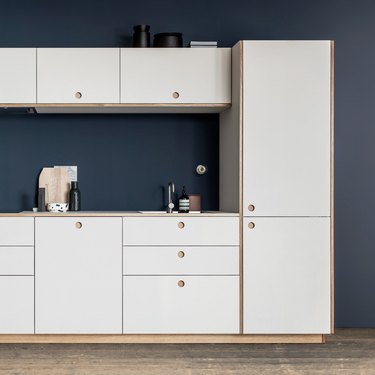 This beautiful integrated fridge from Reform, inspired by 1960s Scandinavian kitchens, has linoleum fronts in the color mushroom and natural oak handles. Love it.
3. Under the Stairs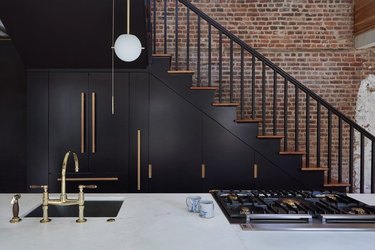 Plopping a freestanding fridge under the stairs? Weird. Adding an integrated fridge under the stairs? A gorgeous style statement, as it turns out. This masterpiece with custom cypress door pulls can be found in an 1850s Charleston home that makes the most of its space.
4. Herringbone Panel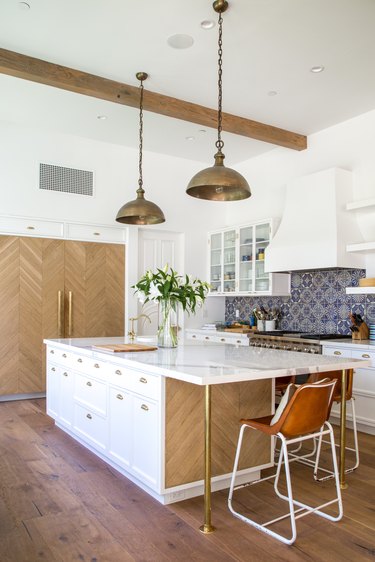 This is a prime example of using an integrated fridge as a style statement. The custom herringbone wood panels are undeniably gorgeous.
5. Personalized Paneling