In order to restore the glory of an old Charleston, South Carolina house while updating it for a modern family, careful hands were needed. The house (referred to as "Carriage House") was built in the 1850s, at a time when Charleston had one of the busiest ports in the country. As the city changed, the house changed with it, enduring its fair share of renovations for over a century. By the time Brooklyn-based Workstead Studio got to the house, which is located in the picturesque Charleston Village neighborhood, the kitchen had adobe-themed elements, thick faux-plaster walls could be found throughout, and the ductwork was in dire need of an upgrade.
Because of Charleston's history, architectural preservation projects are common. Workstead collaborated with Charleston-based contracting team Gateway Park Enterprises to successfully preserve the original grandeur of the 2,000-square-foot home's interior. In order to fit multiple bedrooms (and still have efficient circulation), the team devised a first floor layout with public rooms (the kitchen, dining room, and living room), and created private rooms upstairs. The result is a 150-year-old home that breathes, has natural light, and fits into its historic and modern surroundings.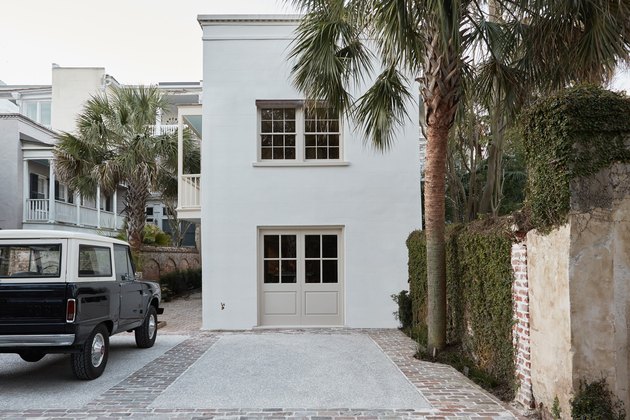 1 of 10
Exterior
The historic home's façade is both reserved and stately.
2 of 10
Living Room
The living room holds a vintage sectional sofa with mohair fabric, leather Sling Chairs by Workstead, a vintage midcentury coffee table, and antique concrete planters. The custom walls are made from cypress wood, and the doors from glass panels and cypress knobs painted in Mahogany by Farrow & Ball.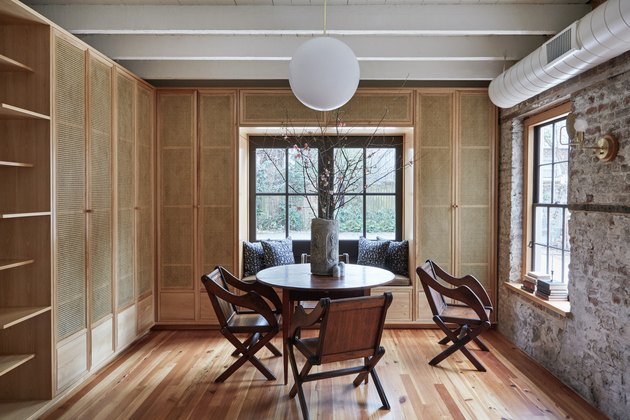 3 of 10
Dining Room
The dining room is full of custom millwork. A tranquil feeling permeates the room with help from doors made with cypress wood and traditional caning.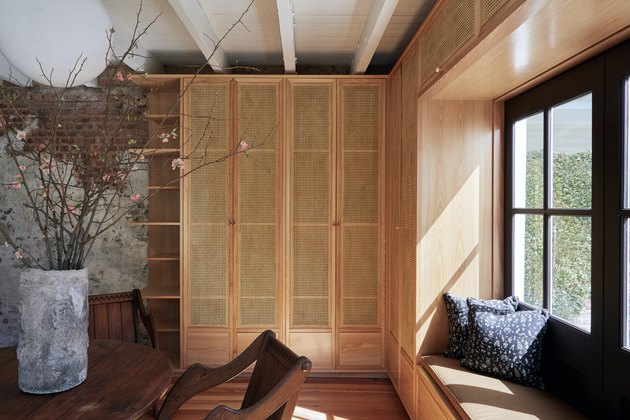 4 of 10
Dining Room
An old door was replaced with new windows, adding more natural light and a cozy nook. A Signal Globe ceiling light by Workstead hangs over an antique dining table surrounded with antique Gothic-style chairs.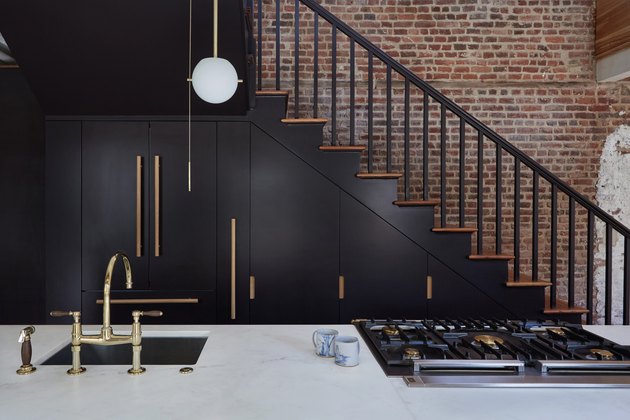 5 of 10
Kitchen
The staircase was restored to its original glory, but with a pantry and refrigerator added underneath. Their custom cypress door pulls are especially chic.
6 of 10
Kitchen
Previously, the unbecoming adobe-style kitchen was in a different part of the home. The new kitchen was completely redone in another location, with a Lacanche stove and a custom kitchen island with a white marble countertop.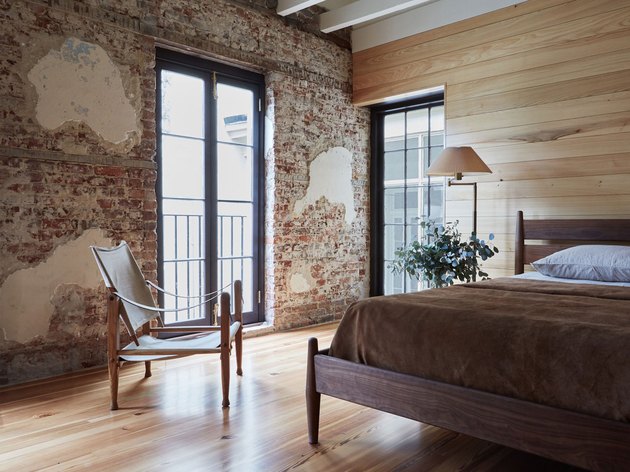 7 of 10
Master Bedroom
In the master bedroom, the design team worked to restore the brick to its original state. The bed by Room & Board is draped in a leather hide from Moore & Giles and a balcony overlooks the house's patio.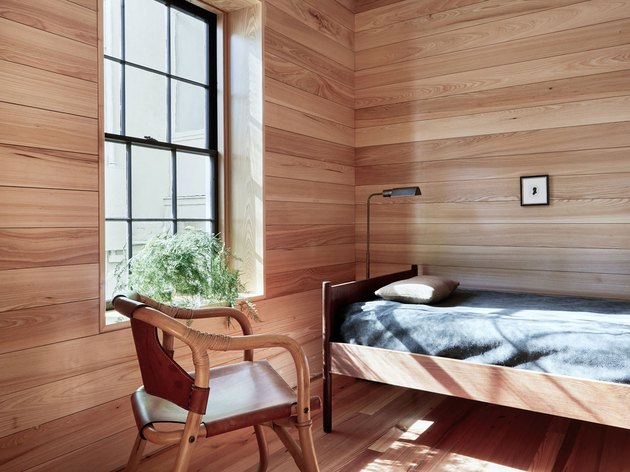 8 of 10
Bedroom
Cypress wood walls give an additional bedroom a cabin feel along with another leather hide from Moore & Giles. A vintage trundle bed, antique floor lamp, and vintage framed picture are an acknowledgement to the home's past.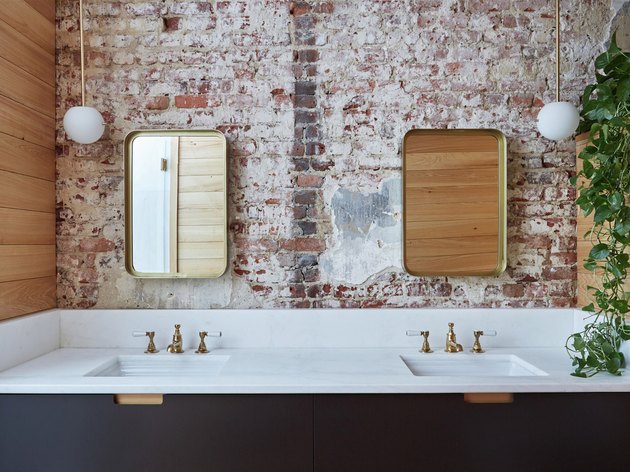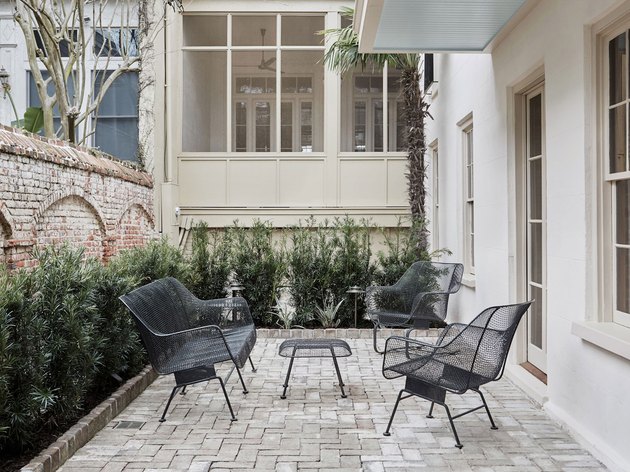 ---
After interning at Dwell magazine in San Francisco, Kate began writing about arts, design and culture for other national publications. She is based in Los Angeles and San Francisco.
View Work