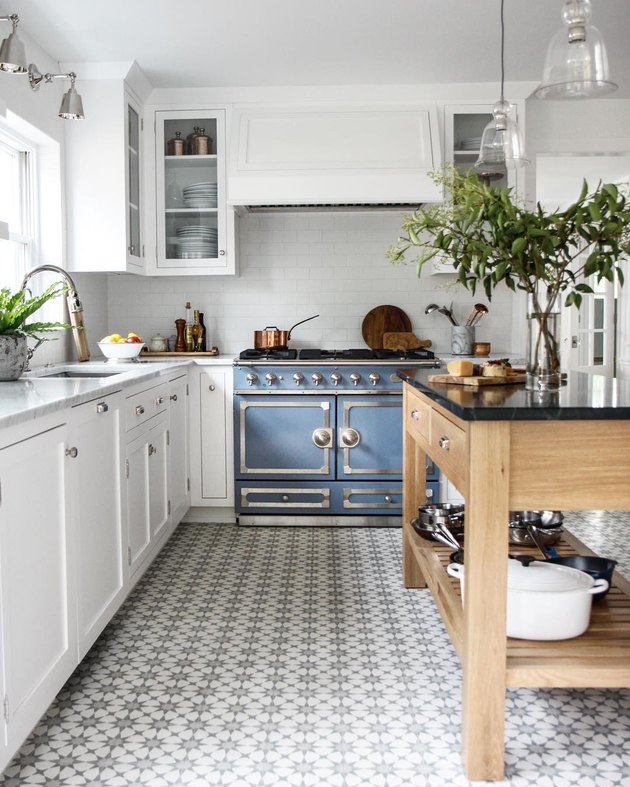 I know what you're thinking: Kitchen appliances aren't exactly the most exciting aspect of designing your culinary space. In fact, you may even be reading this begrudgingly or out of pure necessity. I get it. Why drone on and on about sinks and stovetops when we could be discussing luxurious stone countertops? Or fancy kitchen lighting? How much is there to really consider when it comes to selecting kitchen appliances?
Well, actually, quite a bit! A beautiful cook space is nothing without the key pieces that make it fully functional, so you'll want to do your due diligence regarding budget, size, style/finishes, and sustainable features. But don't sweat it, we've broken down absolutely everything you need to know when it comes to selecting the perfect refrigerator, stove, dishwasher, and even small gadgets like coffee makers, toasters, and microwaves. Suffice it to say, we've got you covered. Keep scrolling to find the best kitchen appliances to suit your needs.
Refrigerators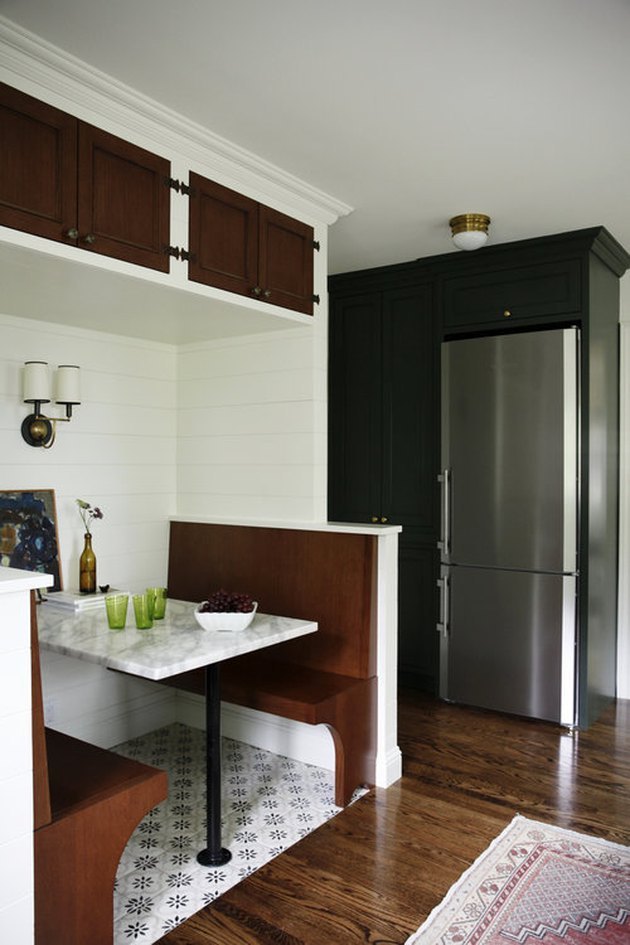 The refrigerator is up there as one of the most expensive appliances you'll purchase for your kitchen, so take your time considering how much you can afford to allocate for this hardworking kitchen appliance. Certain factors that will affect the budget could be brand name (as you'll find with pretty much anything you buy), and extra bells and whistles (an ice maker and water dispenser will up the price). Consider a refurbished model to accommodate a tight budget while still checking off everything on your wish list.
Another key factor that is likely to drive the cost up or down is the size. Refrigerators are certainly not one size fits all. Consider a counter depth option to accommodate a tight space, or a top/bottom freezer and fridge combo for a narrower shape. Alternatively, if you're in need of extra storage and extensive organization, you'll want to look at more spacious models, like a French door fridge that comes with side-by-side doors, with a pull-out freezer drawer located at the bottom.
Finally, consider the color/style that you want. While we're often quick to jump to classic stainless steel, you could always choose to make a statement with a bold, colorful option instead. On the other hand, an integrated fridge is the most discreet option available, and gives a super seamless look to the entire space.
Dishwashers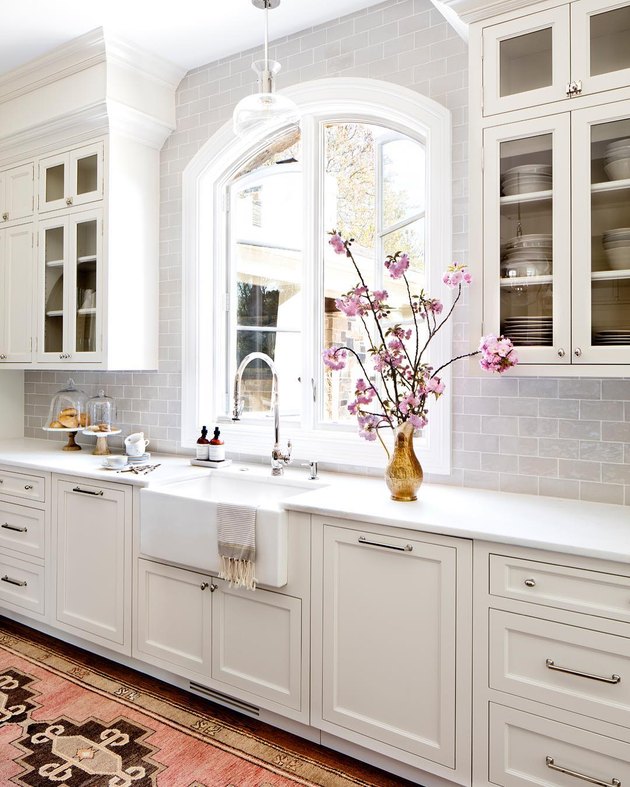 When it comes to dishwashers, efficiency is the most important consideration to make. Compared to the models that were built a decade ago, newer dishwashers will use about a third of the water — so it's important to purchase the newest option possible for your budget.
Other questions you'll run into when it comes to selecting your dishwasher will be noise level (more expensive models will generally be quieter due to better insulation), and door panel/handle style. Some ultra sleek models conceal all of the buttons and various wash cycles in a concealed area on top of the washer rather than on the front of it, making them a perfect choice for a modern, clean kitchen renovation. Or, similar to the previously mentioned refrigerator, you can opt for an integrated style that blends in seamlessly with the kitchen cabinets, as pictured in this culinary space designed by Stephanie Gamble Interiors.
Stoves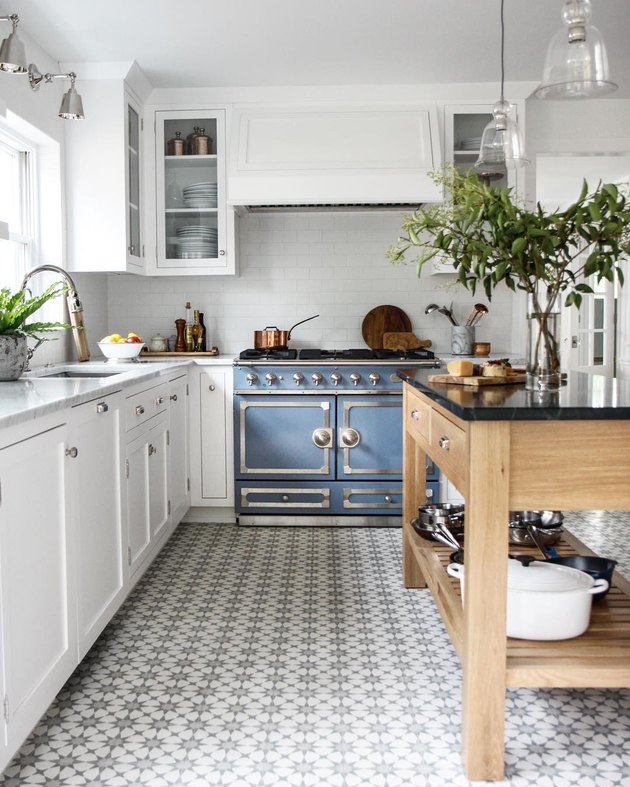 When it comes to kitchen appliances, the range might just be the shining star. From standard four burners to six burners with a double oven, there's something for just about every need, size, style, and budget. Obviously a standard stove is going to be less expensive than a larger, restaurant-grade range, so keep that in mind when making your selection.
Another important decision you'll need to make is selecting between gas, induction, and electric energy. From a sustainability perspective, these all have their pros and cons, so the best thing to do is pick the option that you see yourself living with the longest, as it helps to ultimately minimize waste.
Small Appliances
When it comes to your small kitchen appliances, the biggest consideration is: How do you plan to store them? If you have ample counter space, or if you lack cabinet storage, perhaps you plan to display them most of the time. In that case, you should take into account how the look and finish will fit in with your other kitchen appliances.
Keep color and style consistent or complementary when possible. For example, if you choose a vintage, colorful fridge and stove, a super sleek and modern stainless steel coffee maker may feel out of place. Conversely, small copper kitchen appliances will complement black appliances.
Colors and Finishes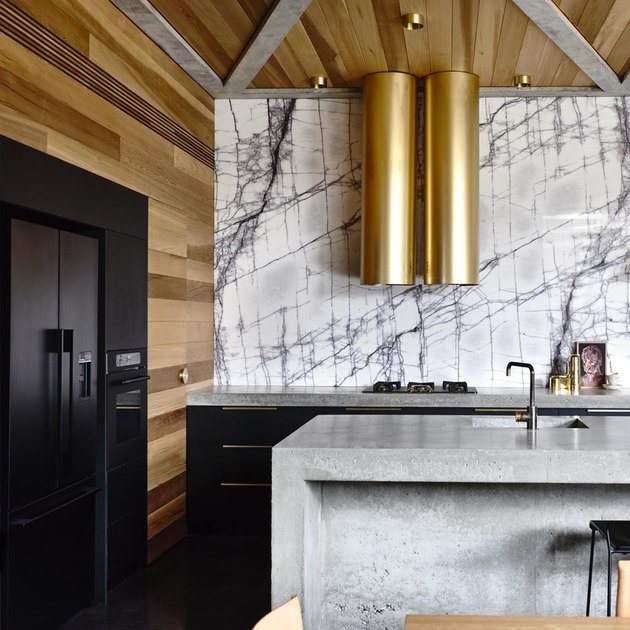 Ah! The good stuff. Selecting the colors and finishes of your appliances is one of the more creative parts of the buying process, and there are more choices to look at than you might expect. While traditional stainless steel has reigned supreme for a couple of decades now, it's certainly not the be-all-end-all. White stainless steel makes fingerprints less visible, and we are ALL about the power of low maintenance choices in the home. Plus, white appliances look anything but dated or boring when paired with upgraded hardware or colorful kitchen cabinets.
Black stainless steel can also be a design-forward option when featured with the right materials. You can choose to go with a monochromatic look such as a black and white color scheme, or pair with warm metals for a hit of glamorous contrast.
PSA: If you're on a budget, consider updating old appliances with stainless steel paint for a temporary fix.