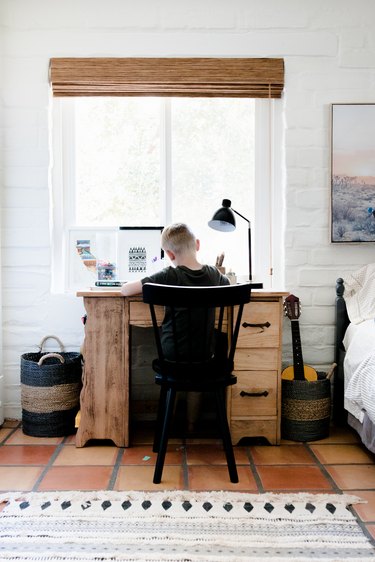 Between working remotely and homeschooling, keeping things organized while staying on top of it all can be a challenge to say the least. You may have your workspace settled, but what about tackling your kids' zone? If you're in need of a little inspo, we're here to help. From shelves and cubbies to smart tricks for keeping things from getting tangled up, here are some ideas on how to keep your homeschool organization in check for optimal learning.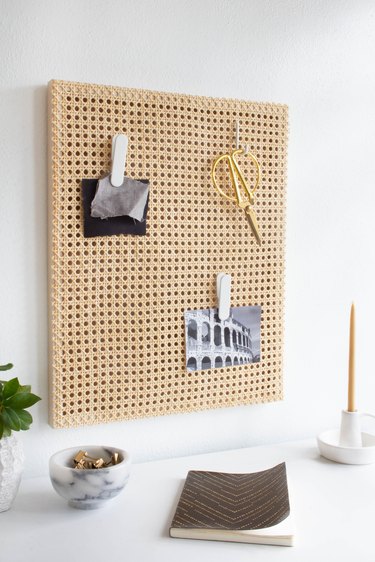 Whether you go for a peg wall or memo board, like this cane version, install something that will allow kids to hang important items right above or next to their homeschool work area. It can keep pens, notes, and even a calendar within eye level which means less lost supplies and no missed deadlines.
2. Slide some bins under the bed.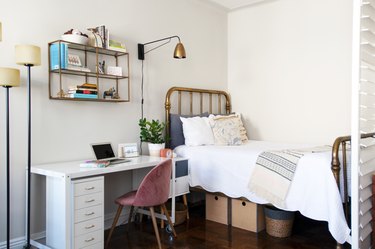 3. Install simple open shelves.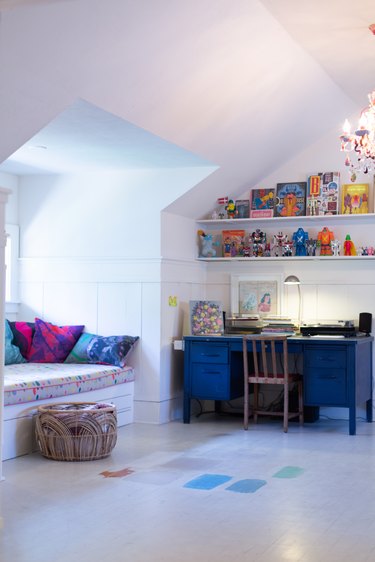 Hang simple, white open shelves just above the homework area, so your charges can keep their desks clear of anything distracting or just plain bulky. For an extra boost, organize books, supplies, and toys in order of what gets used the most.
4. Don't skimp on corkboard.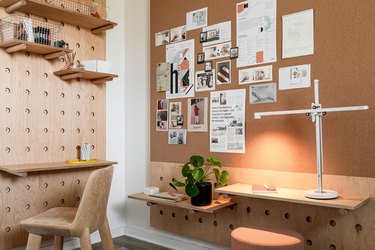 5. Use drawers and baskets to keep things contained.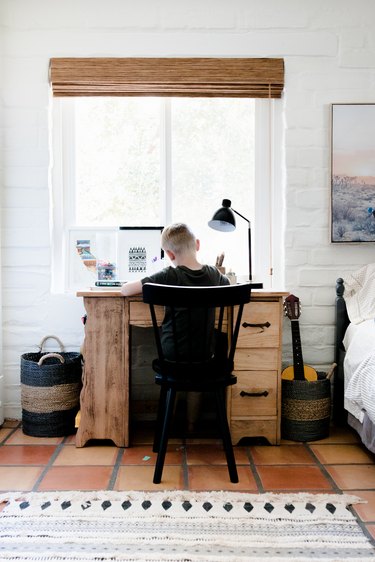 Choose a desk with drawers, like the charming vintage one shown here, and grab large baskets to flank the sides. Then presto — you can store things like instruments and art supplies in a stylish and organized way.
6. Keep your cords in check.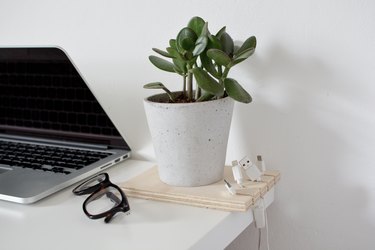 Nothing's worse than tangled computer, phone, and tablet cords. Enter: This smart DIY cable holder that keeps everyone's respective wires in check. It'll be especially handy when you're tackling work and homework in the same space.
7. Color code your cubbies.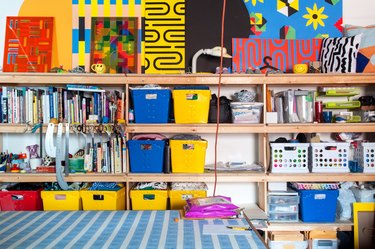 8. Bring out the big books.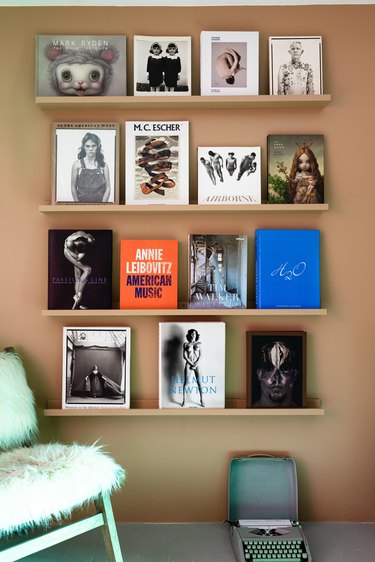 Staying motivated is key. That's why we love the idea of putting books on display with the covers facing outwards, so students can easily grab their reading materials and get inspired at the same time. Consider this the ultimate mood board in motion.
9. Prioritize communication.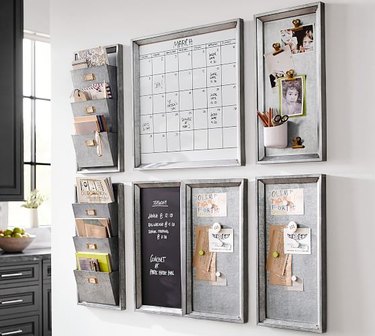 It may seem like we all know where everyone in our household is because, well, we're all at home. But keeping schedules, school assignments, and supplies all in the same place not only keeps things organized, but it also keeps everyone aware. We love this idea from Pottery Barn that makes homeschool organization look easy.