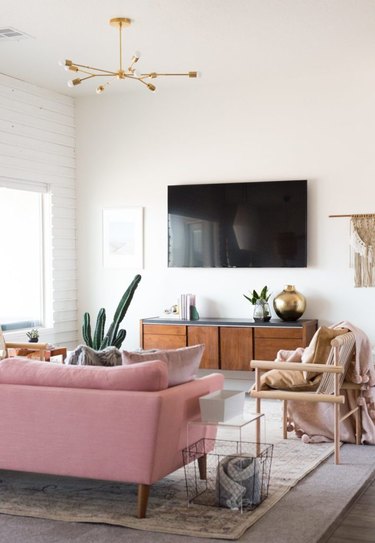 Nothing kills a gorgeous entertainment center like an array of messy, unorganized cords. What happens next on The Americans? Who knows — because who can really focus on must-see TV when you're busy staring at a six-prong power strip that looks like the inside of a computer? No, this will not do. Get those cables in order. And if you can't hide them, at least make them look beautiful. Check out these seven brilliant ways to get your wired chaos under control.
1. Tie them and hide them.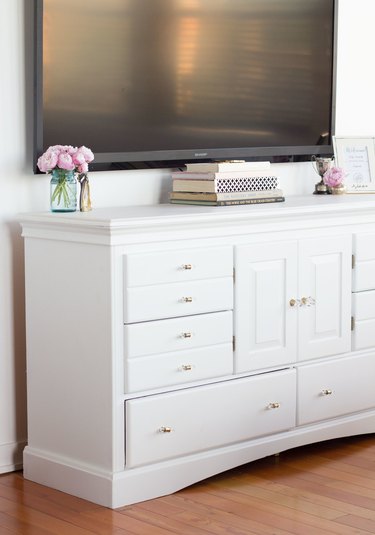 2. Beautify your cords.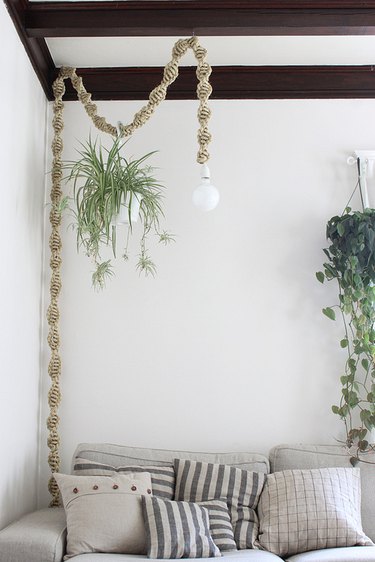 It's amazing how extension cords can be so beloved and so hated all at the same time. We love 'em cause they're useful — sometimes you need to stick a light where there's no outlet to be found. But they're also incredibly ugly. Beautify those annoying white cords with a macrame cover like this one from Rennes.
3. Tuck them away.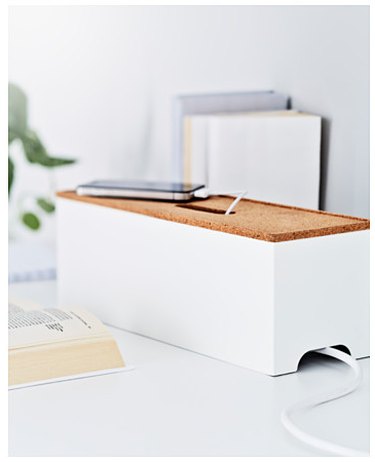 Quick, get the charger — your computer's dying. No, that's an iPhone cable. And nope, that's for your husband's tablet. Save yourself the scramble and keep your cords organized and under wraps by using a cord management box like this modern number from Ikea ( $9.99 ).
4. Turn those wires into beautiful works of art.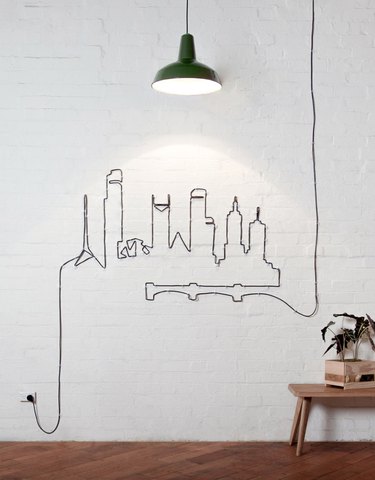 When hiding your cords seems out of the question, make those pesky eyesores work in your favor. Artists Tin & Ed did just that and used this pendant light cord to create a cool, industrial cityscape right on the wall. Definitely not the most quick or easy option, but you gotta admit it's pretty creative.
5. Wrap your cords in color.
Keep your cords straight with just a little bit of washi tape. Wrapping this colorful accent around your cables means you won't mind if one strays into sight — you'll just be delighted by the sudden flash of neon. Choose a different color scheme for each cord to keep your TV room organized.
6. Invest in furniture with cord management escapes.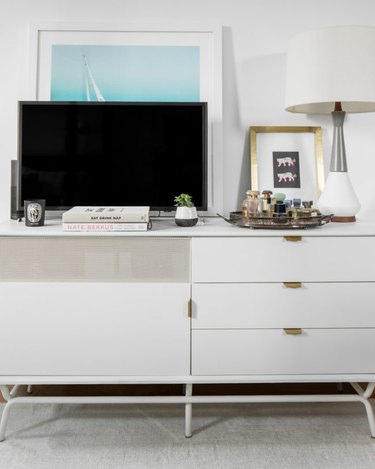 Every living room needs more surface space and a convenient place to tuck unsightly cords. This genius solution from Blu Dot ( $1,799 ) meets both desires: a beautiful midcentury-inspired console designed with cord management escapes in the back to keep any and all ugly cables out of sight. It also has a perforated door front so you can hide your cable box and router inside without dampening your signal.
7. Install an in-wall cord system.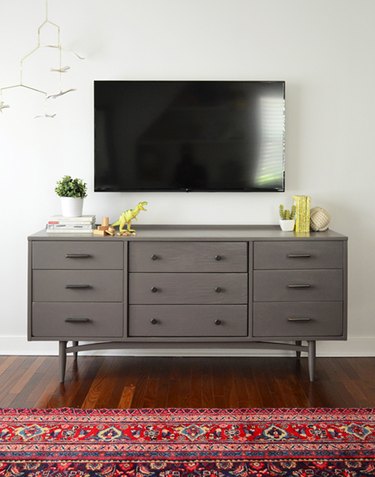 If you have the luxury of being able to cut a couple of holes in your wall, opt for an in-wall cord system to hide those pesky wires. John and Sherry from the blog Young House Love did just that in their bonus room and the end result is simply beautiful. Follow their step-by-step instructions here.