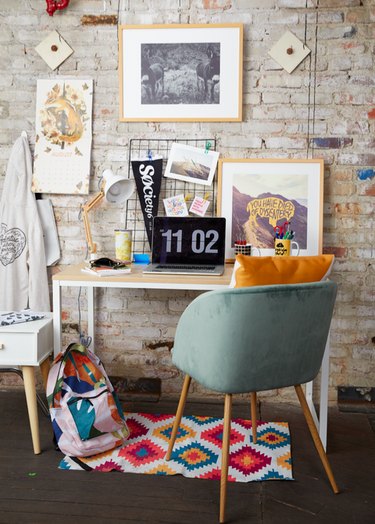 If you're heading off to college this year, now is the time to decide upon all your dorm room decor. The average dorm room is around 228 square feet — and in most cases, you're probably sharing that with another two or even three people. That's not a lot to work with when you're trying to make a space of your own — even when you think vertically, as everyone should. Since most residences won't let you put holes in the wall, 3M Command adhesive strips, hooks, and some creative hacks and DIYS are your new dorm room style BFFs.
1. The good ol' fashioned photo frame and mounting tape.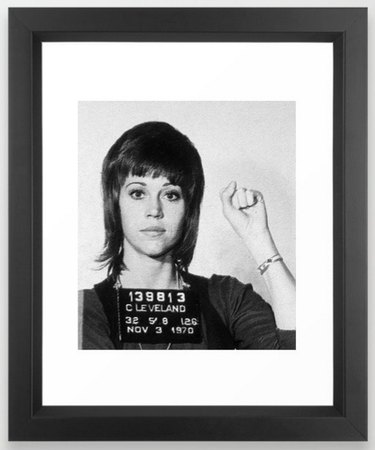 It's not that you can't hang your photo frames, it's just that usually you can't use the tools you're used to (like a hammer and nails). Extreme adhesive tape is your fail-safe — it can help you mount frames (or almost anything else) up to 20 pounds, which should be just fine for your framed 1970 Jane Fonda anti-war mug shot print. It's not recommended for drywall, but should serve the typical cinderblock dorm walls just fine.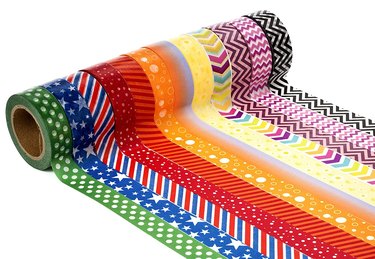 Washi tape lacks the backbone of most 3M products, but strength is not the point — it's all about the design. For the average poster, art print, or single photo, you can get away with just two corner strips — but it's your choice to do all four, or line one or more of the sides. Coordinate the colors with your bedding — or don't. Washi is more low commitment than your average hookup.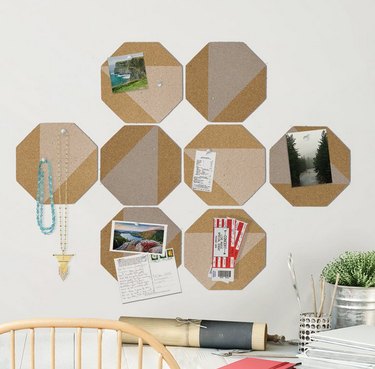 Cork board has a great schoolhouse vibe to it — and adhesive cork tiles make it incredibly dorm-friendly. Go octagon for a more mod feel, or try some bright colors or chic color-blocking for a little something extra. They'll even look good with nothing on them.
A wire wall grid gives you lots of options. Mount it with strong adhesive tape or lean it from your desktop. Whether your approach is spare and modern, or layer upon layer, it's a nice, blank slate that's endlessly customizable, thanks to the clips.
5. Clip it, clip it good.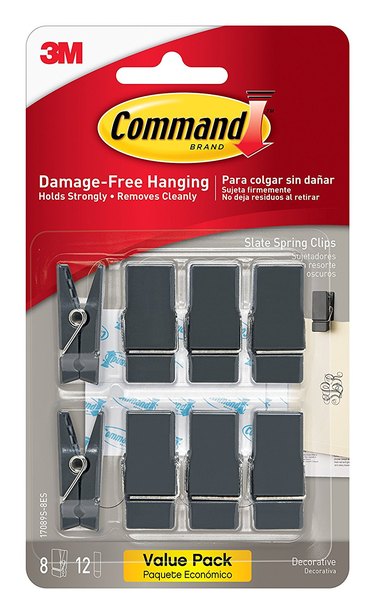 Well-placed adhesive spring clips = basic DIY dorm room decor. Photos are as interchangeable as freshman year friend groups. We recommend these clips that have a retro-modern vibe and come in quartz or slate.
6. Peel-and stick-accent art.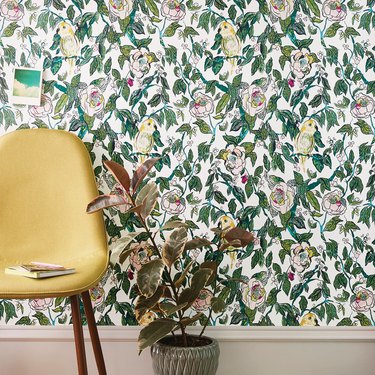 If you are lucky (or just organized) enough to have spare desk or dresser space to fill, there are options that don't involve walls at all. Use inverted bulldog clips (the metallic ones look best) to keep beloved photos upright, or put in a little elbow grease (a.k.a. your glue gun) to create these chic DIY wood-block photo stands, which look like they'd run $39 at your nearest Urban Outfitters.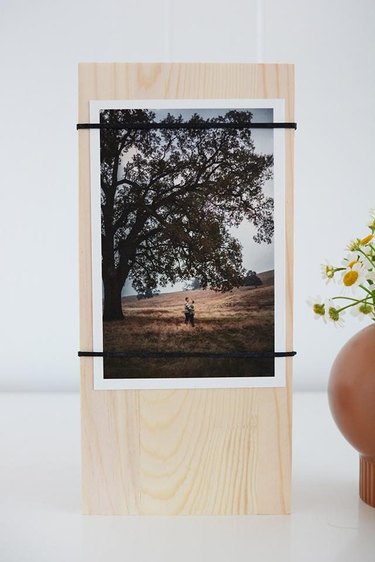 ---
Laura Lambert is a Los Angeles-based writer and editor who covers lifestyle, design, and women's health.
View Work