Face it, everyone is flipping out over farmhouse style. But when it comes to your garden, what exactly does this mean? You want your outdoor space to complement your farmhouse flair and there are a lot of options, but the rule of green thumb is keep it simple and natural. There's no need to over-manicure your shrubs or go exotic with your plants. Your farmhouse garden should feel like a welcome respite from your hectic days out in the world. Think more zen and less, "OMG, I have to spend every weekend pruning."
Here are eight things to think about when you're considering a farmhouse garden:
1. Choose DG Over Concrete
We love a garden pathway or even a bigger patch to create a cozy fire pit hang. But instead of using concrete, try gravel, bark, or decomposed granite. It lends to a more rustic and low-maintenance vibe.
2. Plant Low-Maintenance Shrubs
Planting groups of shrubs is a great look for a farmhouse garden. These yucca plants are native to the western states, but look into what is native to your region. You can let them grow without keeping them groomed.
3. Get With Your Green Thumb
4. Be Creative With Containers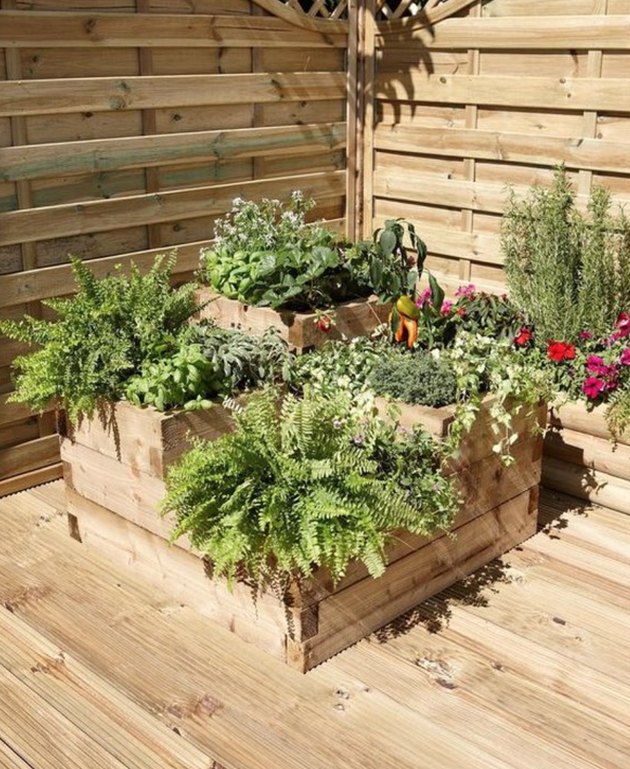 Limited on space? Container gardens either in wood or galvanized tubs are a great way to get a garden into your small backyard. Use reclaimed wood for an extra dash of farmhouse feel, and also to send some love to Mother Earth.
5. Keep It Simple
6. Chill Out in the Shade
If you're lucky enough to have a mature tree in your yard, embrace the area around it by creating a space to sit and relax. Add some soft grass and native plants for a deconstructed look, and we promise, you may even call this your favorite napping spot.
7. Mix and Match
When it comes to adding potted plants to your farmhouse garden, why go all matchy-matchy? Make it look like you've been collecting various shapes and sizes for years (or maybe scored big at a local flea market) and add an eclectic offering to your outdoor space.
8. Spread Things Out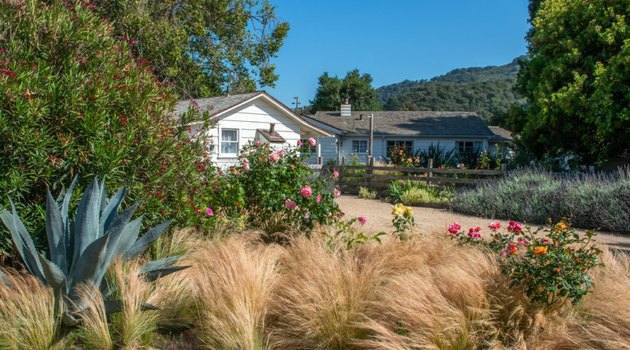 Another fun farmhouse garden idea is to break up your gravel or DG paths with clusters of flowers. But don't panic; plant some different grasses, wildflowers, and drought tolerant perennials for a feel that's a little wild but a lot easy.
---
As an Emmy Award winning creative director, writer and producer I have worked on content for brands like Disney, BravoTV, TBS, Universal, E! and MTV. But I mostly love rearranging furniture and repotting plants at home.
View Work