Here at Hunker, it's pretty clear that we are enamored with midcentury modern spaces. From kitchens to dining rooms to bathrooms and even kids' bedrooms, the design approach always looks distinctive and spot-on in virtually any space you can imagine. Well, we're here to tell you that your affinity for all-things mid-mod doesn't have to end at your interiors. You can proclaim your love for midcentury to all who visit your home with one eye-catching detail: your mailbox.
Whether you're opting for a post mount option or one that hangs on your front porch, these midcentury modern mailboxes will have you and your neighbors swooning in no time.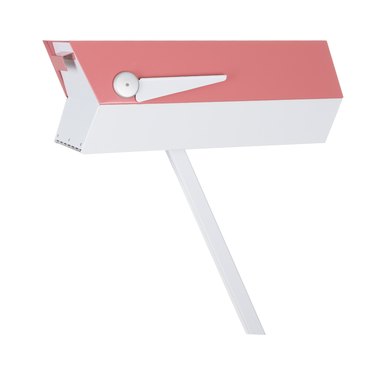 This handmade mid-mod mailbox comes with some optional bells and whistles to soup it up even more. Made of tough stainless steel, you can add on locks for the front and back doors and even a lighting kit so your house numbers will be illuminated at night. Plus, it just looks cool.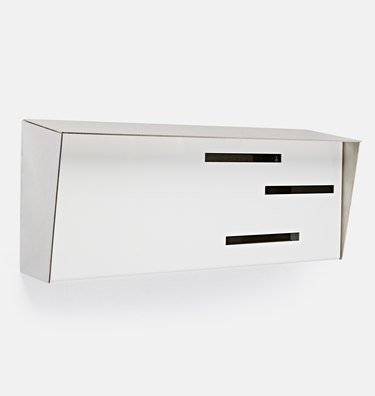 If you wish to place your midcentury modern mailbox on your front porch, look no further than this slick number. Displaying decorative slots, there's even an inner lid that locks for extra security.
Rendered in white and featuring just-right midcentury style house numbers, this mailbox looks flawlessly modern, and yet, we can totally see it in Don Draper's front yard.
If you're searching for classic, clean, and retro, your hunt is over — this is the midcentury modern mailbox for you. The colors are straightforward and unfussy, but the linear design screams mid-mod.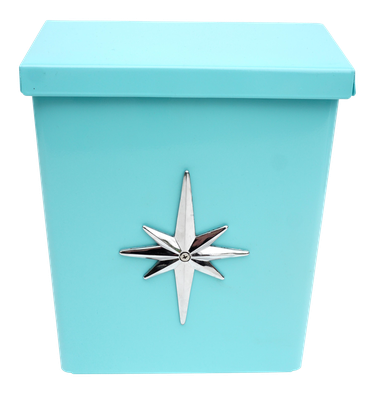 Let's say you're pining for a real-deal, vintage midcentury modern mailbox. Get ready to pay a little more, but yes, you can definitely track one down. Look for an option that's in excellent condition with unchipped paint and neat-o details like a gleaming silver starburst.