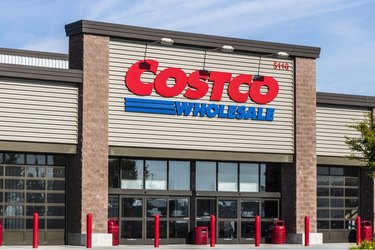 If you're someone who keeps extra cans of soup or beans on hand, just in case, we wouldn't blame you. The world can be unpredictable, and with the current climate crisis increasing the amount of natural disasters, we wouldn't want to be unprepared if something tragic were to happen. Luckily, Costco, our saving grace, has a kit that's even better than all the canned goods money can buy.
The retailer is selling the American Red Cross Readywise 7-Day Meal Kit. The kit consists of 72 servings of breakfast items, meals, and drinks, all packaged in a dry bag. All you need to do is add water.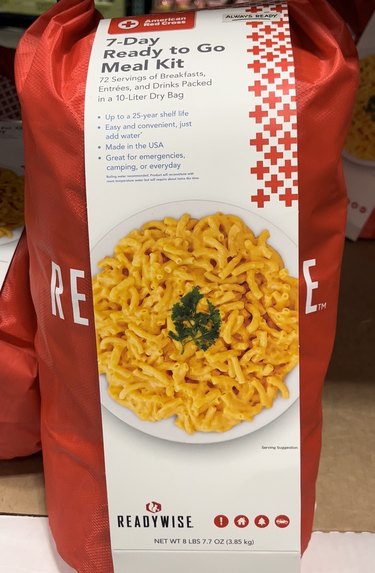 While this is a great kit to keep stocked away in your home, as it has a 25-year shelf life, it also can be great to take camping if you're looking for nourishment beyond trail mix and beef jerky.
The meal kit is selling for $56.99 in Costco stores, or you can buy this directly from the American Red Cross website if you're looking for some other variations. The bags are full of items like multi-grain cereal, pouches of cheesy macaroni, chicken pot pie, and even beef stroganoff.
You'll definitely want to see if your local Costco has these in stock, but while you're already heading over there, you may want to add these items to your cart, too: