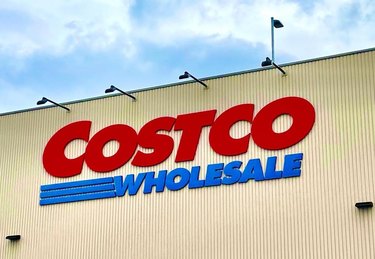 You can never have enough feta — or just cheese in general. In terms of snacks, Costco has all the bases covered with its delicious nuts, ice cream bars, and even soufflés, but the retailer's kicked it up a notch in the cheese (and dip) department. This mouthwatering concoction has been around for a little while, but the hype remains strong.
Instagrammer @costcobuys, shared their love of Hannah's Mediterranean Feta Dip Trio from the chain. They wrote, "I LOVE this Mediterranean Feta Dip Trio from Costco! It includes sun-dried tomato & basil, garlic & chive, and cilantro flavors! All three taste amazing!"
The dip is uniquely split three ways so you can try them all at once, and the 15-ounce tub is selling for only $6.99. Pair it with your favorite crackers, pita bread, or just eat it with a spoon — we won't judge!
Commenters also shared their love of the product. One wrote, "I'm addicted to this. It's a must have at home," while another said, "Love, love, love this dip, too!"
Make sure to pick up a container next time you head to Costco. You'll surely be a hit at the next party, but you can also just keep this all to yourself at home. We promise you won't have any regrets.
While you're at Costco, you may want to add these other favorites to your grocery list: