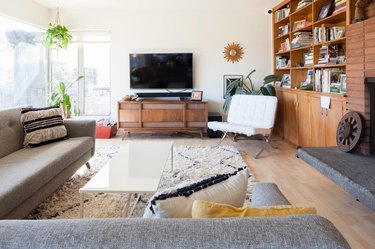 If you're the kind of person who goes for function over form, it's probably fair to say that Bauhaus design is already firmly on your radar. Otherwise, you'd be forgiven for thinking that the Bauhaus aesthetic only emerged in the last ten years. Yes, it looks that modern. However, Bauhaus-loving folks have been lapping up the style since the 1920s because the pieces are both iconic and fresh. And it's no wonder why we're all obsessed with Bauhaus chairs. Here are the most notable ones.
1. Cesca Chair by Marcel Breuer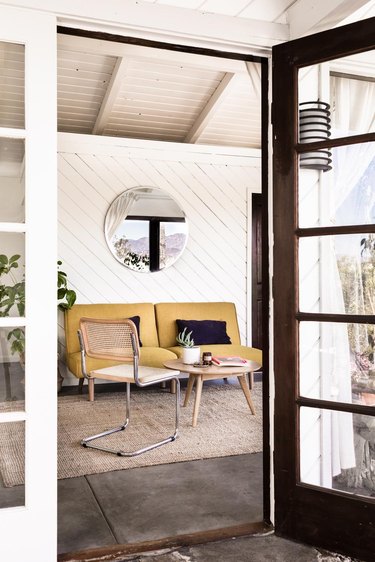 The Cesca chair, designed by Hungarian-born modernist architect and Bauhaus pioneer Marcel Breuer, is one of the most iconic pieces of the movement. Created at the Bauhaus Dessau in 1928, the chair features a tubular, plated steel base with a cantilever design. And the back and seat of the chair typically consist of a natural or black cane that provides a unique texture. It's perfect for modern or boho interiors!
2. Wassily Chair by Marcel Breuer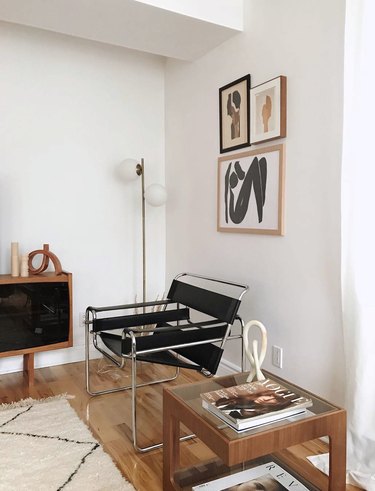 In addition to the classic cantilever chair, Breuer was also inspired to create another iconic piece of tubular steel furniture. Surprisingly, the idea struck while he was riding his bicycle. The Wassily chair turns the concept of a traditional overstuffed club chair on its head. Instead, it's thin and wiry. This version of the piece, in Elif Filyos' home, features a dark leather seat and looks beautiful against the white walls and minimal decor.
3. Barcelona Chair by Mies van der Rohe and Lilly Reich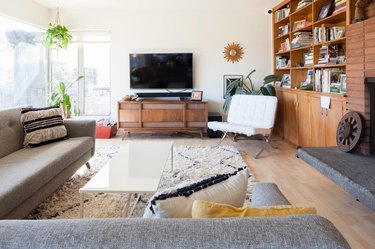 Nowadays, the Bauhaus chairs that grace many homes are family heirlooms (like this one in Cameron Jordan and Daniel Epand's living room). And this Barcelona chair was designed in 1929 as a collaborative effort by Bauhaus director Ludwig Mies van der Rohe and architect Lilly Reich. It was designed specifically for the Barcelona International Exposition (hence the name!) and features only a slim rectangular cushion over a light stainless steel frame.
4. Brno Chair by Lounge Chair by Mies van der Rohe
Another stunning piece by Mies van der Rohe, the Brno chair was created specifically for the designer's own home in the Czech Republic. Originally released in 1930, this piece is sleek and unobtrusive but such a beauty. It can work equally well in a dining room or lounge area.
5. LC4 Chaise Longue by Le Corbusier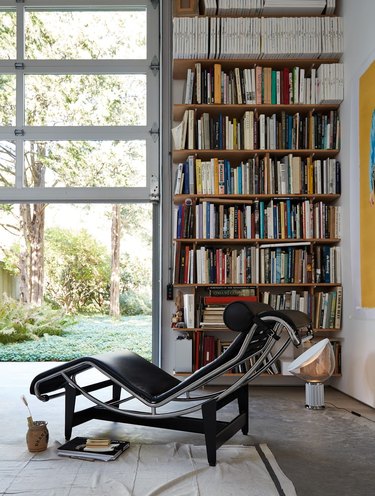 Renowned Bauhaus designer Le Corbusier stated that furniture should be an "extension of our limbs and adapted to human functions." And his original LC4 Chaise Longue fully embraces that value. The piece, designed in 1928 and now manufactured by Cassina, looks just like a floating body with tubular steel features and a cushioned headrest.