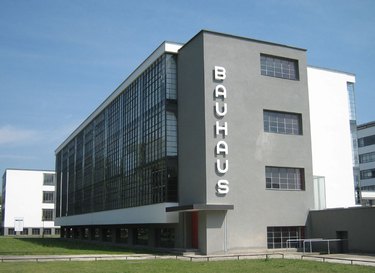 With its simplicity, straightforwardness, and modern appeal, it's no wonder that Bauhaus style started in Europe where originality and inventiveness are often conveyed through architecture.
The Bauhaus design school was founded in 1919 in Weimar, Germany by architect Walter Gropius. The word "Bauhaus" is German for "building house." The school itself is a perfect example of the design style, with streamlined features and a no-fuss approach to visuals. Students of the school would experiment with not only architecture, but textiles and metalwork as well.
Although Bauhaus style is rooted in history, it's a methodology that easily lends itself to modern-day design. If you're craving a little inspiration for your own home, here are the major characteristics of Bauhaus architecture.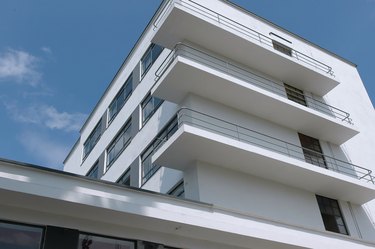 At its heart, Bauhaus is all about simplicity and clean lines, but this doesn't mean that Bauhaus architecture lacks style. Thanks to the clever use and placement of geometric shapes, a clean, unfussy look was achieved that also worked well when applied to mass production and designing functional buildings that were intended for everyone.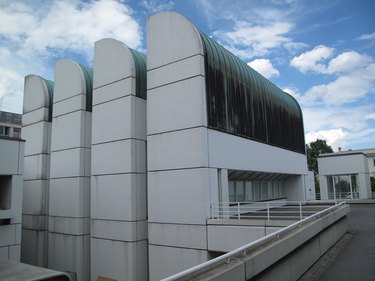 The Bauhaus way of thinking has always emphasized authentic materials, ones that are true to their original form and not altered in any way. As a result, the architecture often wraps in steel, concrete, glass, and organic materials that haven't been overly worked or manipulated.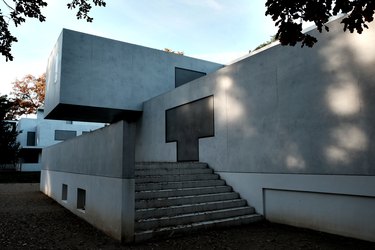 One of the most well-known aspects of Bauhaus architecture is linear design. Polished, smooth lines are key since the aesthetics are meant to be as uncomplicated as possible. This can be witnessed everywhere, from the steps to the windows and all of the details in between.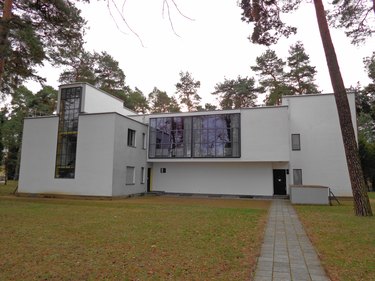 To go with this linear theme, flat roofs are frequently seen in Bauhaus architecture — in some cases, the intent is for people to walk on them. But you won't often see big overhangs.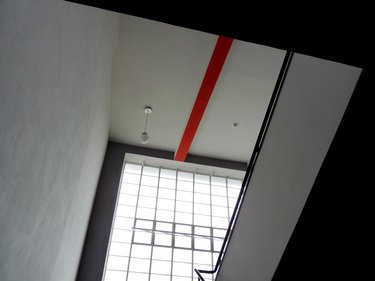 Cubism was an art movement that started in the early 20th century, and was recognized for its adherence to geometric shapes and cubes. This approach can also be viewed among Bauhaus architecture, which commonly showcases both curved and squared silhouettes. The geometry makes these buildings look fresh and contemporary, even today.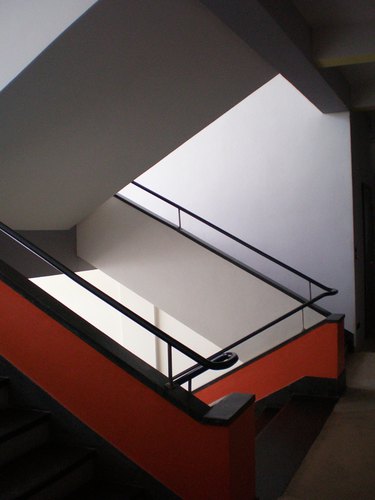 Speaking of modern visuals, Bauhaus style still holds up today, over 100 years later. At the time, designing for the masses while delivering art and attention to detail was a very novel idea.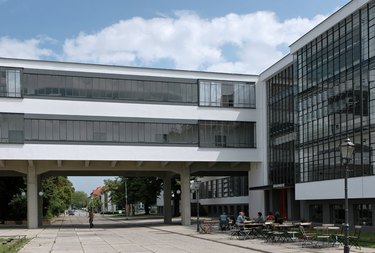 Founder Walter Gropius stuck to a design philosophy that echoed fellow designer Frank Lloyd Wright's approach — Wright is quoted as saying "form and function are one." In the case of Bauhaus architecture, this can be seen in the affordable, realistic materials that are used, and the fact that mass production (followed by style) served as top priorities.