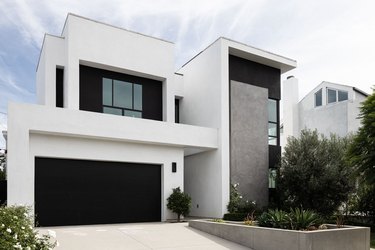 "Less is more," said iconic modernist architect Ludwig Mies van der Rohe. Though the minimalist architecture movement didn't really hit its stride until after World War II, peaking in the 1980s and 1990s, Mies van der Rohe and his modernist contemporaries laid the groundwork for the sleek, streamlined style in the early 20th century.
Inspired by the De Stijl and Bauhaus movements, as well as Japanese aesthetics like wabi-sabi, the style pares down structures to their essentials, using form, light, and materials to create something simple and beautiful.
Though minimalism is a bit polarizing — critics deride it for feeling too cold and empty — it's an influential style that pervades not only modern and contemporary architecture, but also interiors, graphic design, and the visual arts.
Here are some of the main characteristics of minimalist architecture.
1. Geometry and Clean Lines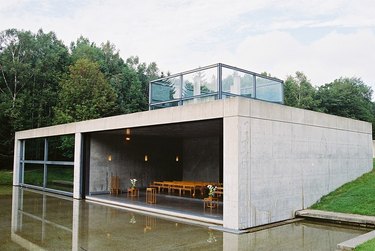 Minimalism is all about the reduction to essentials, and in architecture, the required parts of a building are simply its form. Reduced even further, the building blocks of these structures are all geometry and lines — and that's exactly what you'll find in minimalist architecture. Most structures are made from simplified angles defined by clean lines that follow classic geometric shapes. Yet this doesn't make a minimalist building boring. In fact, minimalist architects often create drama by combining pared-down geometric forms and playing with scale. Take for instance, Tadao Ando's Church on the Water, pictured here.
Don't expect to find ornate architectural detailing like friezes, columns, corbels, or gables on a minimalist building. It's all straight lines, smooth curves, and flat surfaces, designed intentionally to keep all attention on the architecture — like in Tadao Ando's Pulitzer Foundation for the Arts building.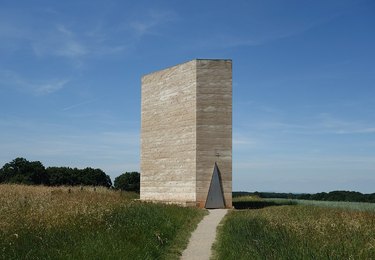 A lack of ornamentation manifests not only in architectural detailing, but also in the materials used. So as not to distract from the structure, simple materials like glass, steel, or concrete are commonly used in minimalist architecture. This is especially apparent in Peter Zumthor's Bruder Klaus Field Chapel, pictured here.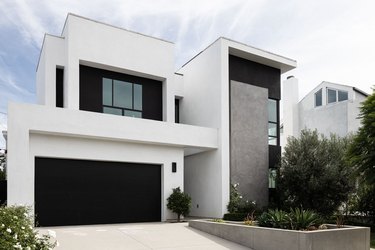 Again, it's all about reducing distractions in minimalist architecture — color is one such distraction. Many minimalist buildings are monochromatic, though some architects, like Mexican modernist Luis Barragán, were actually known for their use of bold color.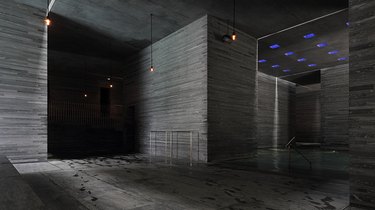 Clutter is not a minimalist's friend, and that goes for minimalist architecture, too. In the interiors of these buildings, you'll find plenty of open space — in a house, that means you'll likely have an open floor plan. Peter Zumthor's Therme Vals is just one example of this style.
Though minimalist architecture has no ornamentation, it does pay close attention to lighting, whether that's artificial or natural. Since minimalist buildings are so simple, they can use negative space to their advantage to create dramatic shadows and highlights. Take for instance, Kazuyo Sejima's Sumida Hokusai Museum, which immediately draws your attention.