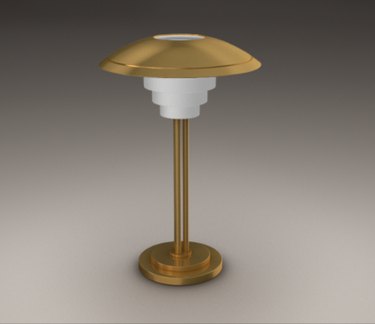 When we think about creating elegant and sophisticated spaces, we often gravitate to one style again and again: art deco. Something about the geometric shapes, gold accents, and luxe materials has stayed classic over the decades. This is all thanks to the designers who pushed for a new, exciting aesthetic everywhere from public spaces to private homes.
Many art deco designers reached a high level of success during the peak of art deco. Some of their pieces are valued at high prices today and are even a part of museum collections (like the Metropolitan Museum of Art).
From art deco furniture to decor to lighting, the contributions of these designers helped cement the style as a classic one. Here are just some of the most famous art deco style designers you should know about:
1. Émile-Jacques Ruhlmann
French designer Émile-Jacques Ruhlmann's name comes up often in histories of the art deco movement. Born in 1879, Ruhlmann's work in the 1925 Paris Exposition Internationale des Arts Décoratifs et Industriels Modernes was amongst the most popular. His pieces tended towards the luxurious side, with materials like ivory and lacquer playing a big part in their design.
2. Süe Et Mare (Louis Süe and André Mare)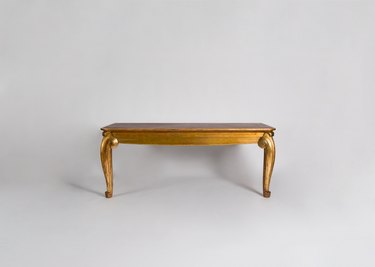 Louis Süe and André Mare are often known as Süe Et Mare, the nickname for the dynamic design duo. Süe was born in 1875 and Mare in 1885; the two met at the interior design firm L'Atelier Français. They would go on to found the Compagnie des Arts Français in 1919, a firm that sought to bring the attention back to French traditional arts. They created luxe items that became influential in the art deco movement.
3. Eugene Printz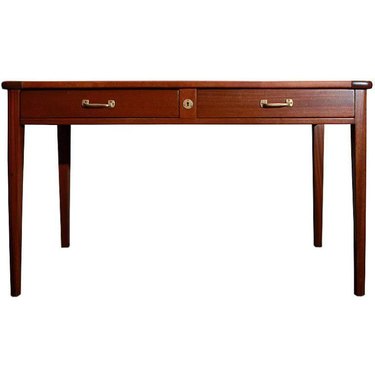 Eugene Printz learned his skills from his father's Parisian workshop before setting out on his own. Born in 1889, Printz infused his pieces with sophisticated details like gilded bronze and enamel inlay. His use of palm wood, specifically, made his designs stand out from the crowd. His importance continues into modern day design; even Madonna's interior design has been known to be inspired by his work.
4. Armand-Albert Rateau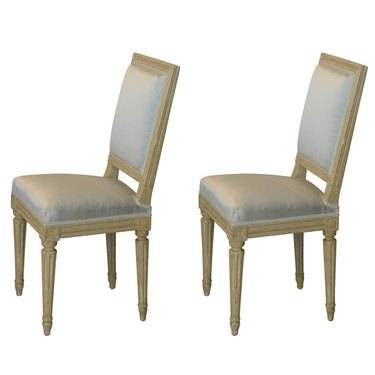 Not many people can boast that they designed spaces for royalty. Born in 1882, designer, architect, and interior decorator Armand-Albert Rateau did just that, bringing to life a luxurious bathroom for the Duchess of Alba at the Palacio Liria in Madrid. He took on many other high-profile projects throughout his career, cementing him as an important contributor to the style.
5. René-Jules Lalique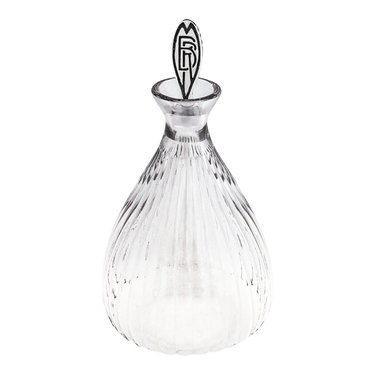 René-Jules Lalique juggled many skills as a major part of the art deco style's evolution. Born in 1860, he started out as a highly-praised jeweler (some of his pieces adorned celebs of the era, like Sarah Bernhardt) before shifting to glassmaking. During his illustrious career, he would go on to design iconic pieces, like the glass doors of Prince Yasuhiko Asaka's home in Tokyo. He produced everything from chandeliers to vases to car mascots — the early version of those hood ornaments that companies use today.
6. Eileen Gray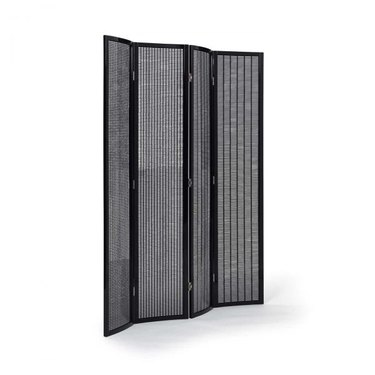 Although often associated with midcentury modern and modernist movements, Eileen Gray also has roots in art deco. Her contributions to the style specifically relate to her use of lacquer, a popular material in the 1920s and '30s. Born in 1878, Gray became the first trained Western practitioner of lacquer in Paris, according to the Victoria and Albert Museum. This was just one part of her practice, but a significant one in art deco history.
7. Jean Perzel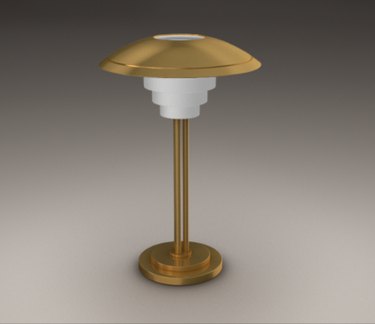 Jean Perzel was one of the most well-known and highly praised advocates of the modern lighting movement. He believed in using glass to diffuse light in a uniform way in a space, as well as using light sources to their fullest potential. Born in 1892, Perzel opened his own company in 1923 and created pieces for world dignitaries throughout his career.
8. Edgar Brandt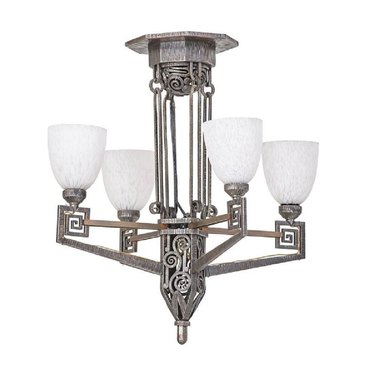 The traditional and the modern came together in the work of Edgar Brandt. Born in 1880, Brandt was known particularly for his ironwork and metalsmith skills. Though he originally adapted the art nouveau style, he soon started incorporating the geometric nature of art deco. Along with opening a gallery, Brandt designed hotel and ocean liner interiors.
9. Maurice Dufrêne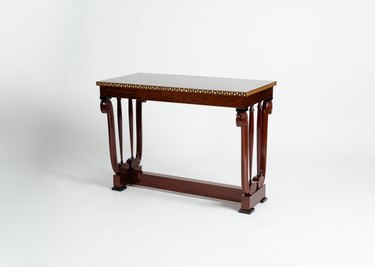 Maurice Dufrêne not only designed iconic furniture pieces, he also helped re-energize the French design movement as one of the founders of the Société des Artistes Décorateurs (Society of Decorative Artists). Born in 1876, he worked as a teacher and also designed everything from a movie set to interiors for major embassies.
10. Paul Dupré-Lafon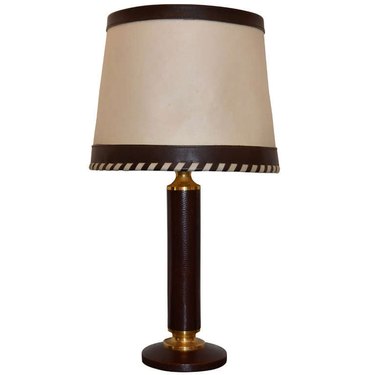 Though he studied architecture, Paul Dupré-Lafon made a name for himself in a number of areas. Born in 1900, he went on to create ashtrays, furniture, lighting, and more for Hermès. His elegant pieces, influenced by Cubism, became largely known as decor for the elite.
11. Paul T. Frankl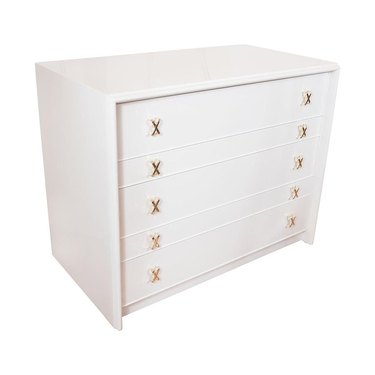 While his influence spans beyond the art deco era, Paul T. Frankl still merits mentioning when it comes to the style's development. Born in 1886, the furniture designer, architect, and art historian (to name just a few of his talents) was primarily known for his skyscraper-style designs. Think tall furniture inspired by modern buildings.
12. Jean Dunand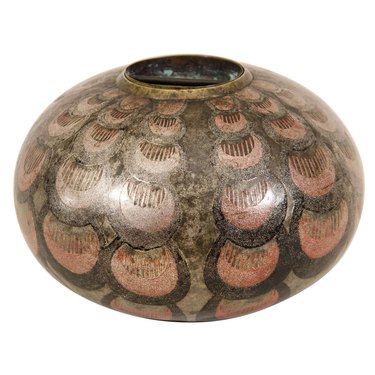 After soaking in new knowledge of lacquer and how to use it through the teachings of Japanese artist Seizo Sougawara, Jean Dunand started to use the material as his primary one. Sougawara also taught Gray, who we mentioned above. Born in 1877, the artist and designer became known for his sculpture but also produced larger pieces like wall panels. He transformed ocean liners and also designed the French Embassy's smoking room.
13. Eyre de Lanux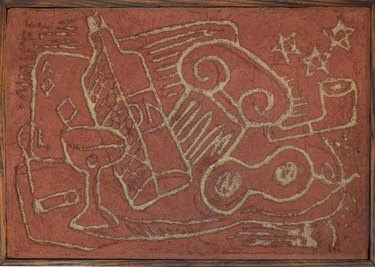 Initially trained as a painter, and close to many iconic figures in that world, Eyre de Lanux also made her mark as an art deco furniture designer. Born in 1894, her interior design projects spanned from Chicago to Paris. Cubism played a significant role in her aesthetic; lacquer also appeared in some of her major pieces. De Lanux wrote about interior design for publications like Town and Country, contributing her writing on both French and American design.
14. Walter and Greta von Nessen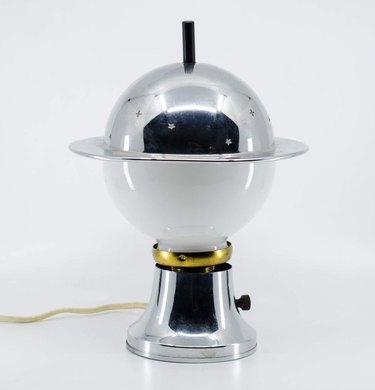 Power couples have existed for a while now, and Walter and Greta von Nessen seemed to be just that in the art deco era. Greta was born in 1900 and studied in Stockholm at the School for Industrial Arts. Walter was born in 1889 and studied at the Kunstgewerbeschule (a vocational arts school) in Berlin. Around the mid-1920s, the couple migrated to the U.S. and opened Nessen Studios. By the 1930s, the Nessen name was synonymous with sleek, modern lighting design. Greta would go on to helm the studios after Walter's death in 1943. The art deco era was just the beginning for the duo, but they are worth mentioning in the history of its evolution.
15. André Groult
Also associated with the art nouveau movement, André Groult eventually began incorporating the major motifs of art deco into his work (particularly African and Asian culture). Born in 1884, he focused on combining traditional and contemporary elements in furniture — particularly as one of the leaders of the Progressive Traditionalist movement.
16. Jules Leleu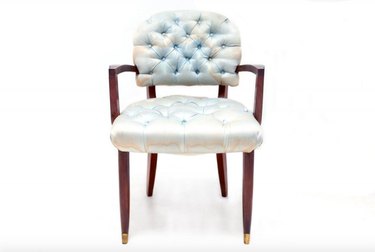 Jules Leleu was a sculptor and designer who also worked in the neotraditionalism style. Born in 1883, he created sophisticated furniture and interiors. He incorporated new materials like lacquer while still focusing on the important of craftsmanship. Leleu went on to designe a number of French ocean liner interiors. His work was primarily known through his firm, the House of Leleu.