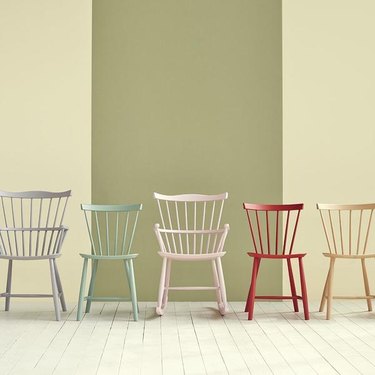 Our dream house — or at least one of them — would be an embodiment of the Scandinavian cool style. Minimal decor. Natural materials. A muted color palette. The peak of sleek and modern.
Although it's popular at the moment, Scandinavian design has a fascinating and well-established history. Here, we're taking a look at some of the most influential Scandinavian furniture designers in the style's evolution. They also happen to be well-regarded names in the architecture and textile worlds, proving that these designers were multitalented. You probably recognize some of their most iconic designs, but here's more info on just a few of the most important Scandinavian furniture designers:
1. Kaare Klint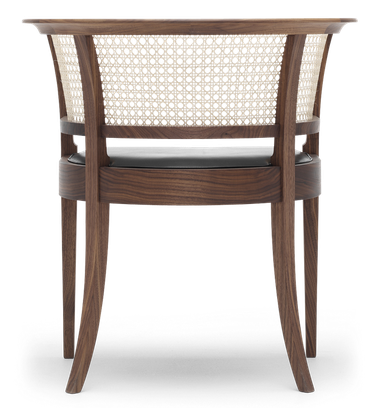 Born in 1888 in Denmark, Kaare Klint is often referred to as the father of Danish modern design. He focused on problems such as creating sleek pieces that were also functional and offered proper storage. He became the professor and chair of the Furniture Department of the Architecture School of the Royal Danish Academy of Fine Arts in 1924. He mentored a number of influential Scandinavian designers.
2. Greta Magnusson-Grossman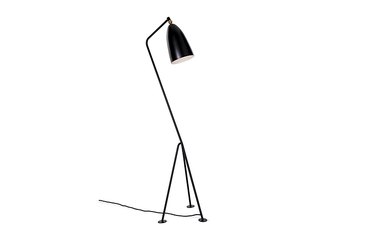 A true Renaissance woman, Greta Magnusson-Grossman made an impact in architecture, interior design, and industrial design. Her talent brought her from Sweden to Los Angeles, where she opened a shop on Rodeo Drive. Over the years, she won awards for her work and was featured in publications like Art & Architecture. Her Grasshopper Floor Lamp shows her clean, pared-down approach to design.
3. Børge Mogensen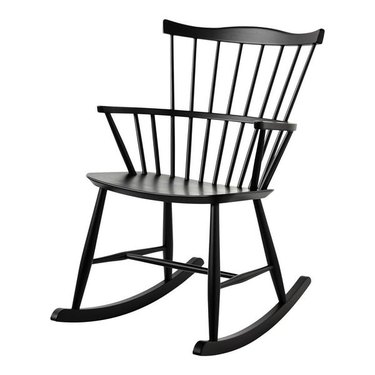 Børge Mogensen focused on the practicality and reproducibility of his designs first and foremost. Born in Aalborg in 1914, he made a name for himself not only in furniture design but also in architecture. The cabinet-maker and furniture designer received the Danish Furniture Prize in 1971 with Andreas Graversen, CEO of furniture company Fredericia. His designs are still influential today. In March 2019, manufacturer Carl Hansen & Søn revived the Contour Chair, adding an upholstered seat to the original design.
4. Poul Henningsen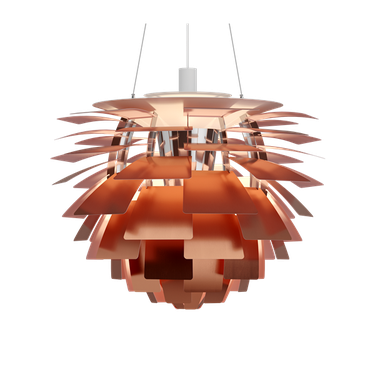 Also known as a Midcentury Modern star, Poul Henningsen designed items like the now-iconic Artichoke lamp from 1958. Born in Denmark in 1894, he pursued a number of interests ranging from architecture to journalism to playwriting. His position at Louis Poulsen & Co., which started in 1924, sparked some of the most-praised lighting designs. You can find his designs everywhere from the Designmuseum Denmark to the Museum of Modern Art.
5. Arne Jacobsen
Born in 1902 in Copenhagen, Arne Jacobsen created everything from architectural structures to wallpaper to furniture. He opened his architectural practice in 1929 and after fleeing to Sweden because of World War II, he continued to work on iconic projects. Among these are furniture pieces like the Egg chair. The Royal SAS Hotel in Copenhagen (1956-60) is still one of his most-talked about projects; he designed everything from the lighting to the cutlery in the space.
6. Niels Otto Møller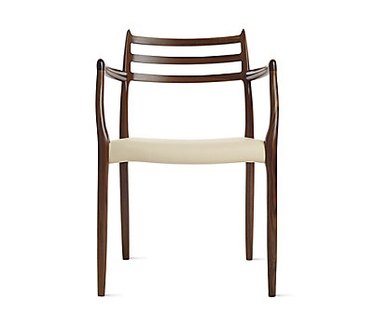 Niels Otto Møller embodies the minimal, clean, and modern aesthetic we love in Scandinavian design. His classic pieces don't use ornamentation, focusing instead on craftsmanship. Born in Århus in 1920, Møller trained as a cabinet-maker. In 1944, he decided to create his own furniture production company, JL Møllers Møbelfabrik. His work was highly praised; he won the Dansk MøbelIndustri's (which translates to Danish Furniture Industry) Furniture Prize in 1981.
7. Verner Panton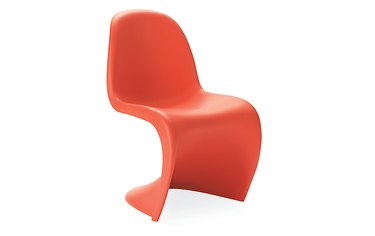 Born in Denmark in 1926, Verner Panton pushed the boundaries of furniture design through his organic and whimsical shapes. Panton worked under Arne Jacobsen before starting his own design studio in 1955. His 1960 Panton Chair was the first of its kind that was produced from just one single piece of plastic. The sculptural nature of his pieces asked designers and consumers alike to rethink what they saw as furniture at the time.
8. Grete Jalk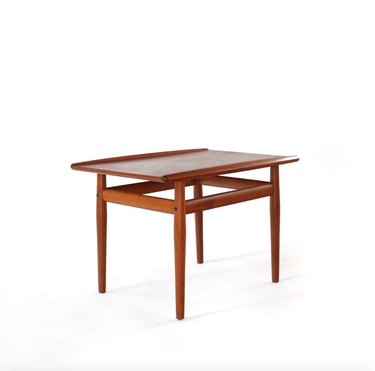 Born in Copenhagen in 1920, Grete Jalk trained at Copenhagen's Design School for Women from 1940-42. She then honed her skills with Kaare Klint as her teacher and opened her own studio in 1953. Her multifunctional pieces were created with small spaces in mind. She also widened her influence through projects like editing the design magazine Mobilia. Her GJ Lounge Chair became lauded as innovative and ended up in the Museum of Modern Art's collection.
9. Nanna Ditzel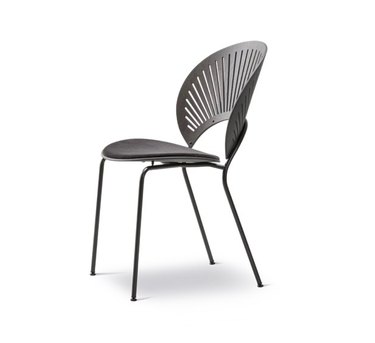 Born in 1923 in Copenhagen, Nanna Ditzel honed her skills at the Copenhagen School of Arts and Crafts. She established a design studio along with husband Jørgen Ditzel. After his death, she would go on to become a member of various significant design boards, later opening her own design studio in Copenhagen. Her award-winning designs combined minimalism with practicality.
10. Finn Juhl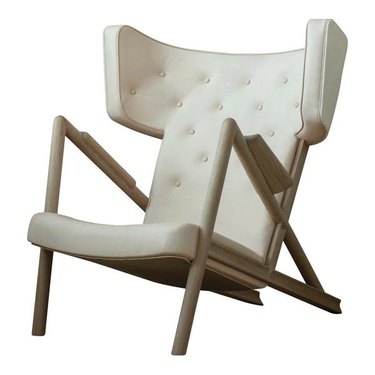 Born in 1912 in Denmark, Finn Juhl would go on to be one of the most internationally acclaimed Danish designers. He was interested in organic forms, and many of his pieces made the sitter look as if they were floating. Initially hoping to study art history, Juhl created designs influenced by sculptors such as Alexander Calder. Juhl worked on a number of projects in the U.S., including everywhere from New York (where he designed the Trustee's Council Room at the United Nations) to D.C.
11. Hans Wegner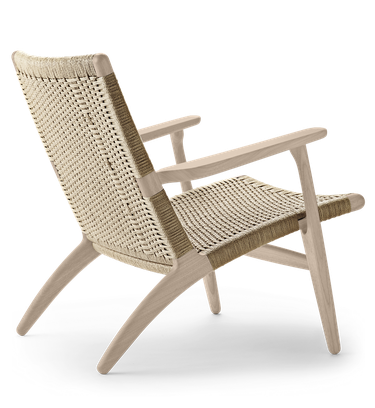 Hans Wegner wanted to make furniture that was exquisite yet still affordable. Born in Denmark in 1914, Wegner created almost 500 chairs. At only 14 years old, he started his first cabinet-maker apprenticeship. Throughout his career, he focused on the simplicity of design. His iconic Round Chair from 1949 (also known simply as The Chair), was used in the 1960 presidential candidate debates between Richard Nixon and John F. Kennedy.
12. Jens Risom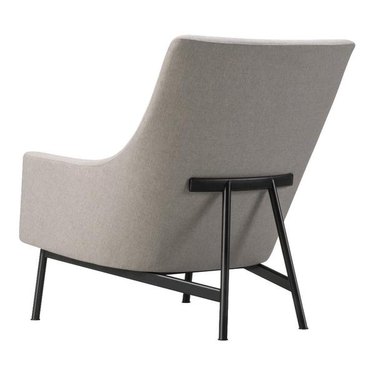 The "first true Knoll designer," as the company's site calls him, Jens Risom worked with Hans Knoll to create the inaugural Knoll catalog, including 15 Risom-designed pieces (the first of their kind commissioned by Knoll). Born in Copenhagen in 1916, he studied at the Royal Danish Academy of Fine Arts in the 1930s with Kaare Klint as his teacher and Hans Wegner as a classmate. His work was influenced by American Arts and Crafts and embodies the sleek, Scandinavian style that would influence many designers to come.
13. Ole Wanscher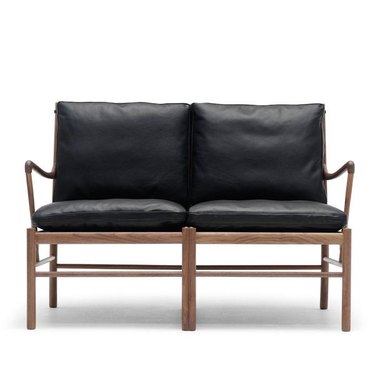 Ole Wanscher created a number of highly regarded pieces and spent his time contributing to the evolution of Scandinavian craftsmanship as a writer and professor. He also helped establish the Copenhagen Cabinetmakers' Guild Exhibitions. Born in 1903 in Denmark, Wanscher learned a lot from Kaare Klint as his student at the Royal Academy of Fine Arts (later succeeding him). He often used materials such as mahogany and rosewood, largely associated with more traditional styles.
14. Poul Kjærholm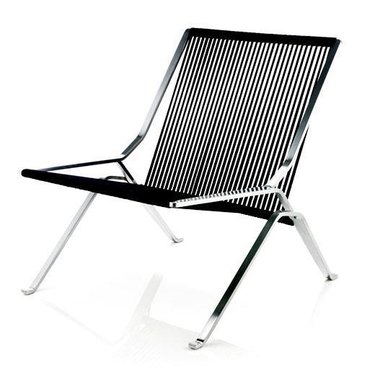 Born in Denmark in 1929, Poul Kjærholm was known for his incorporation of industrial design — most distinctly, his use of steel frames. He was a trained carpenter who put the material first and foremost. Works like his 1956 Triennale Chair are now in the collection of the Museum of Modern Art. The gallery R & Company showcased some of his rare original pieces in a 2007 exhibition.