When it comes to Scandinavian furniture companies, it can be hard to pick favorites. After all, those Swedes and Danes just seem to know how to design beautiful things that are also high quality. The latest brand to pop up on my radar is Bolia, which commissions an all-star design team to create luxe yet timeless pieces. Over here in the States, the easiest way to get their stuff is to order through Danish Design Store. Fair warning, though: Bolia requires a big budget. But, if you're going to invest, put your money in Scandi design. Here's what I'm crushing on ...
The first item to catch my eye was the Amber dresser ($2,257), which is basically THE answer to my bedroom storage woes. Even if you decide to change up the look of your bedroom, I feel like you'd be able to work around this (especially in the black paneling with leather handles ::muah::).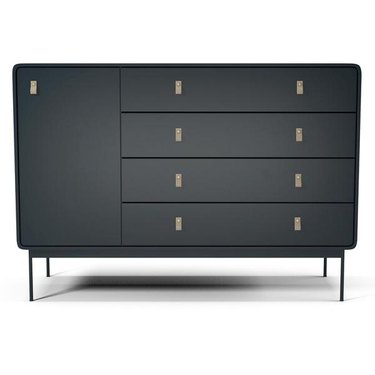 Do I "need" this fringed pouf ($477) that looks like a jellyfish and an issue of Elle Decor had a baby? Probably not. But I kind of neeeeed it, if you know what I mean.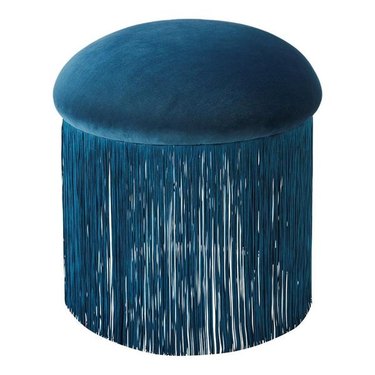 Never before had I considered putting a purple sofa ($4,383) in my home, but whatever, life is short. Especially since I have now robbed this bank and am on the lam.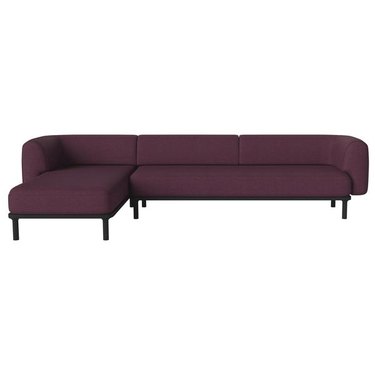 Life status update! I am moving to the Bahamas and am completely redoing my decor in a more natural-boho thing, so I'm thinking about the Latch coffee table ($2,081).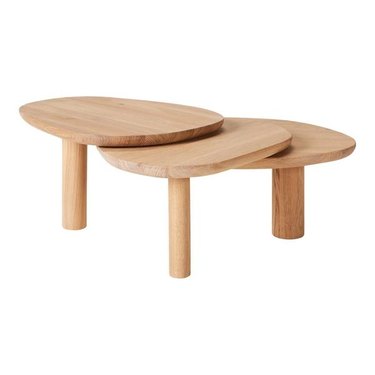 I'm in the Bahamas now, but I haven't been feeling well, so I saw the doctor. He said I have some rare disease that requires me to sit on a curved velvet couch for several hours a day, or else I might DIE! It is very expensive to treat and unfortunately, my health insurance won't cover the Grace three-seater ($2,549)! But I'm sure I'll find a way ...