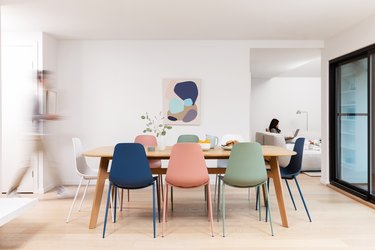 In case you can't tell, we're still all about Scandi style. So furniture company Article's fresh, modern new spring 2019 line is way up our alley — plus, everyone and their mom doesn't already own it.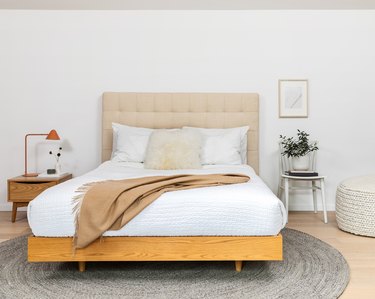 "The move to simplicity is back in fashion, with Nordic and Scandinavian design emerging as one of our top inspirations," Maureen Welton, Article's VP of design told Hunker. "We chose to highlight the traditional elements of Scandinavian pieces such as clean lines, light wood, and fabrics, but in a modern approachable way. We feature oak articles, like our Esse stools, paired with posh pastels like our new Silicus coffee tables, to show that these designs can be adopted in any home — and at great price points."
Article's business model cuts out the middle men in the traditional furniture market, directly connecting manufacturers and consumers so there's less cost associated with selling each piece, therefore lowering prices. We're all about this Scandi-modern furniture that won't totally bust your budget, so we highly recommend you check out our favorite pieces below and add them to your wish list, stat.