Hunker may earn compensation through affiliate links in this story.
Consider the entryway as an introduction to the story of your home, the ultimate teaser. What narrative do you want to tell? Is your aim to thrill visually, set a specific mood, be a love letter to places you've visited or people who are meaningful to you, or just somewhere to unload your stuff, but with a bit of personality? Whatever is driving your desire to update yours, consider reflecting on what's vital to you during those minutes you exit or enter your home — and whomever you live with (pets included) or host regularly. This should also inform your design.
For instance, storage may be the key to entryway happiness for someone with roommates or a large family. For another household, it's a place to display that midcentury lamp they scored at last weekend's flea market. Well, then, an equally fashionable entryway table to display it would top their priority list. If easy access to your keys and dog's leash is an everyday need (my hand is raised), then hooks should make yours. Create a checklist of your basics, and then as you read through our guide, build on it or strip down to develop an entryway that captures your story and you'll appreciate day in, day out.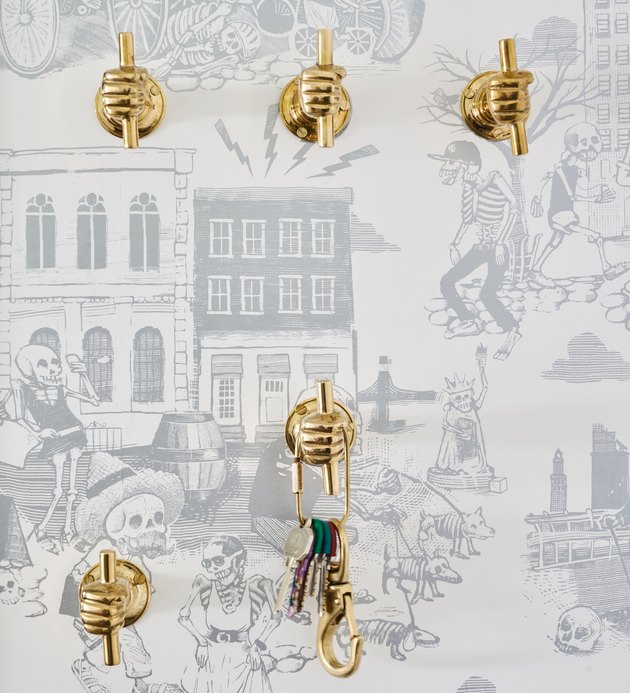 First, let's talk theme.
Entryways with a clear goal can offer cues to visitors about how they should navigate it and, of course, reflect a little about the residents. If pictures line the wall, that's an invitation for you to indulge. Are shoes stored in cubbies when you walk in? Then potentially yours should be, too. Within each entryway idea below, observe the color palettes as well, how some show restraint while others celebrate variety.
The Less Is More Approach: Few items offer all the impact desired with statement artwork drawing all the attention, while the smaller items beneath it add rather than detract from the scene. The mood: harmony. Swap the art out for a large circular mirror to create an equally appealing greeting. Then you become the art in the mirror. (Wink.)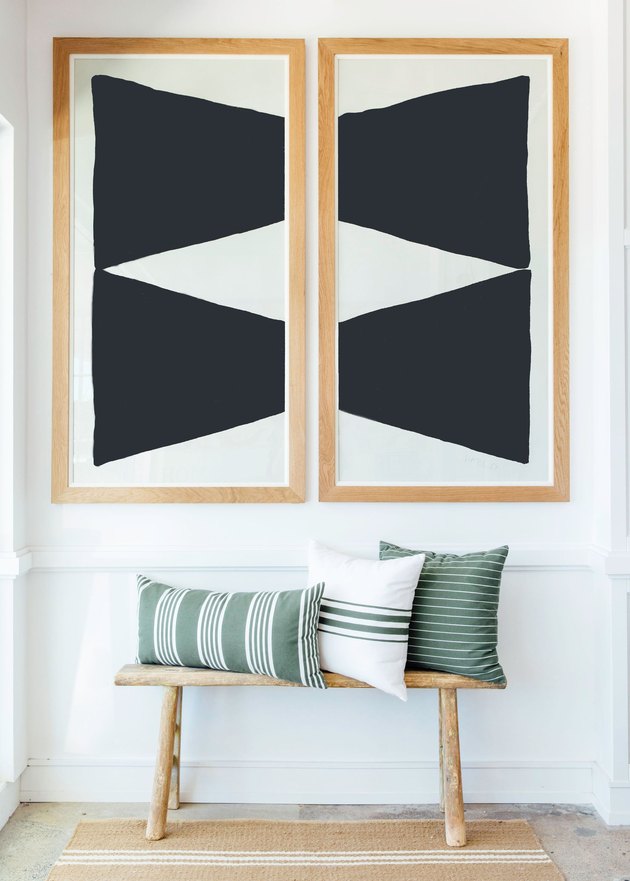 Fun Awaits You: If a bright-yellow door isn't enough to signal to visitors that this is unlike any other home, the two-legged semi-floating table has got to bring on a smile. The way design group Chango & Co. plays with fluorescents and scale in a massive entryway is so upbeat, you might feel like dancing through the rest of the home.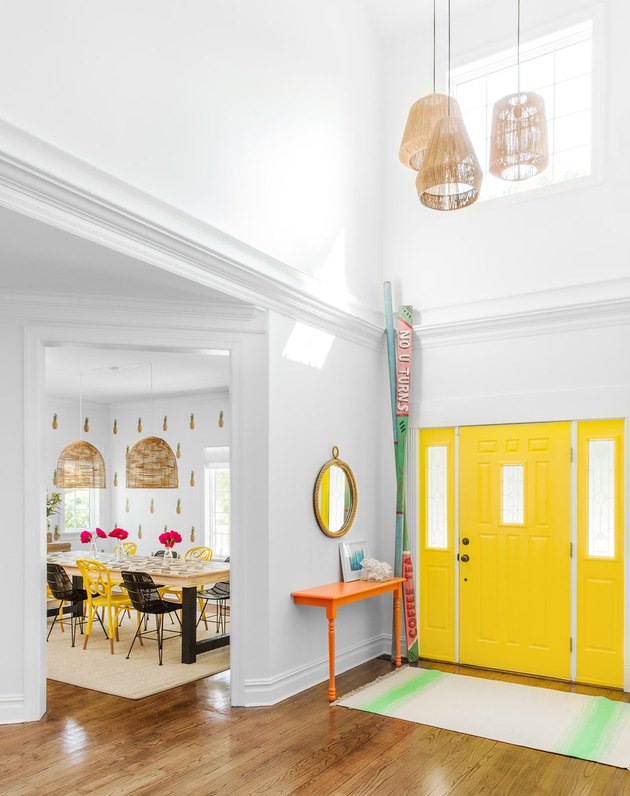 Let Me Tell You About My Life: Photos, photos, and more photos on the entryway walls or on a table dominate. This entryway design demands visitors' attention and keeps it, as they take the time to browse and discover each image, person, and memory. The beauty of this is also for the resident themself: How wonderful is it to have an entryway that hugs you back.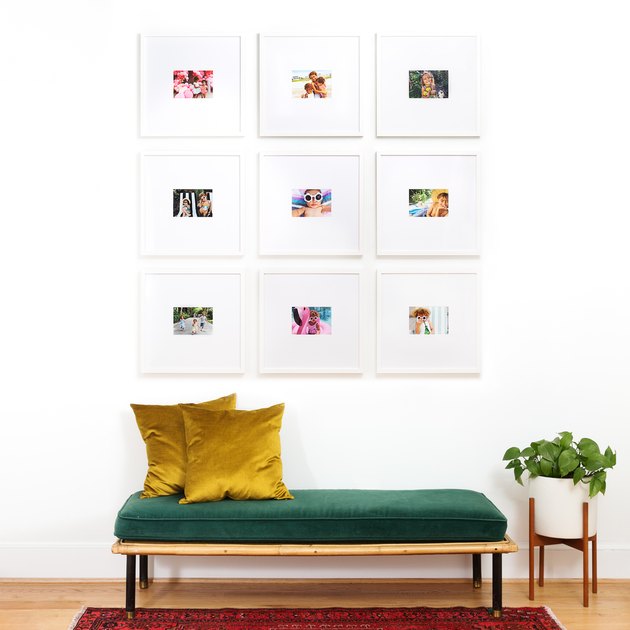 Where Everything Has a Place: Open cubbies and coat racks make it easy to get in and out the door quickly when everything is so accessible. What's great about this no-frills industrial coat rack is how well it works against the decorative brick wall versus a semi-enclosed storage piece that can unintentionally divide a room. This all-in-one solution shows the resident (and designer) has thought of everything: shoes, seating, bags, coats, and even umbrellas.
Curated to a Tee Without Apology: The intentionality of a perfectly conceived entry (or the appearance of one) is no doubt rewarded with admiration. This particular design has many elements brought together beautifully: nature represented in the plant and artwork (stylishly set on the wall and a larger piece on the floor), and the most adorable small storage unit, handsome seating, and two textured wall hangings join them. Every item complements the other in color and content.
Next, let's talk space.
OK, so you have all these great themes to choose from, but your entryway is either so big or teeny-tiny you don't know where to start, or maybe you don't have one at all? (Don't worry, we have ingenious ways to create one.) Consider the tip that matches your entryway size.
For small or narrow entryways, let things float. There's no better solution than using your walls from top to bottom to serve your needs. With items off the floor, your entryway will feel more airy and is frankly easier to clean. Hooks and shelves are great to utilize for everyday items and such welcoming pieces as artwork and plants.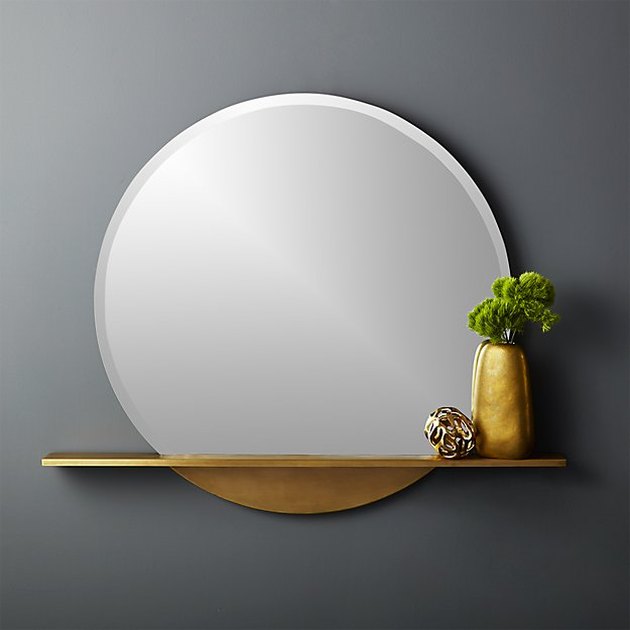 For medium-sized entryways, bring in furnishings for storage or display options and another place to chill. You have extra space to express yourself, so do it. Exhibit your treasured keepsakes, books, and artwork on a cabinet or console table. The piece itself can be its own statement. If seating and storage are more important, choose a bench that does both.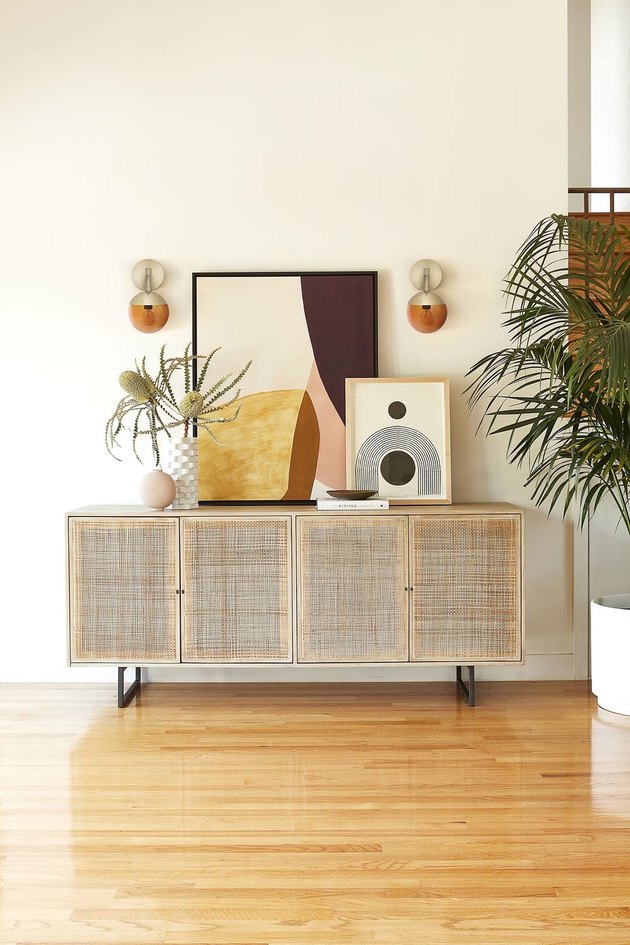 Dress up large foyers with a large, oversized mirror or artwork and a stunning light fixture. Take a tip from any hotel boutique lobby, personalize your entry with sizable pieces to help fill and warm a space. Though, in this same spot, an architecturally beautiful chair with a side table and wall sconce lighting could also create a welcoming mood if that's more your style.
Last, these entryway furnishings are on our covet list.
We're really gravitating toward brass and gold accents for our entryways to add some elegance and also light. Entryways tend to be darker areas of the home, especially if it's a proper hallway, so introduce items with a little shine to lift the mood. These are on our shopping list.
Hooks, but not just any hooks. Why not have hooks with something to say or a story to tell? Urban Outfitters has a fun, impressive selection of hooks we would happily fill a wall with and not use. (Sloth hook, anyone?) Mind you, we are the biggest fans of your basic hooks as well, but messaging hooks are a nice substitute for the neon signage we're really saving money for.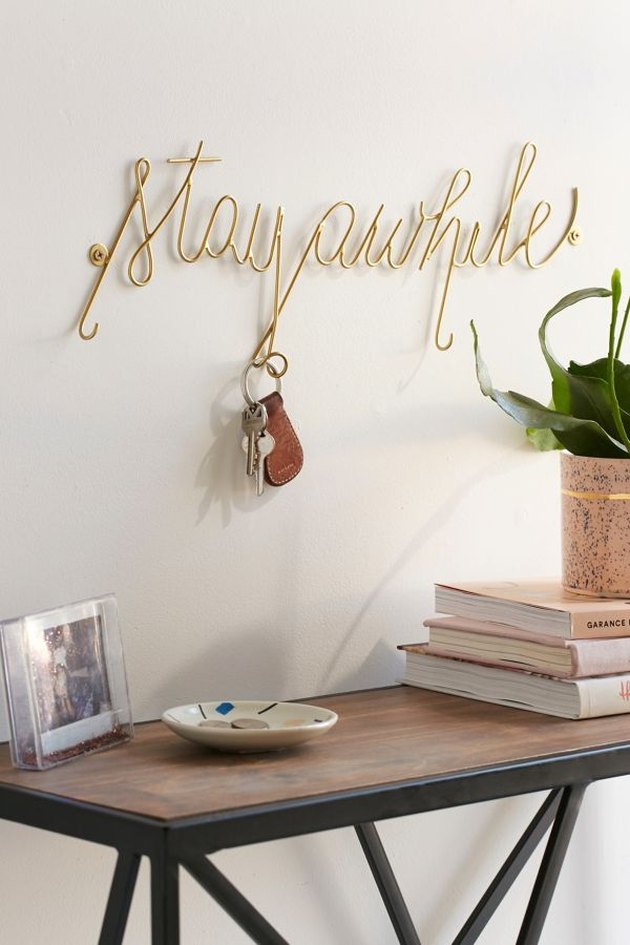 Sconce wall lighting: Sure, sconce lighting can require an electrician visit to install, but they have that dual function of providing light and a decorative element to the wall. If you've ever shied away because of the commitment to a stationary fixture, consider shining a light on your entryway keepsakes with a sconce like Cypress Articulating Sconces from Rejuvenation that can be shifted in many directions.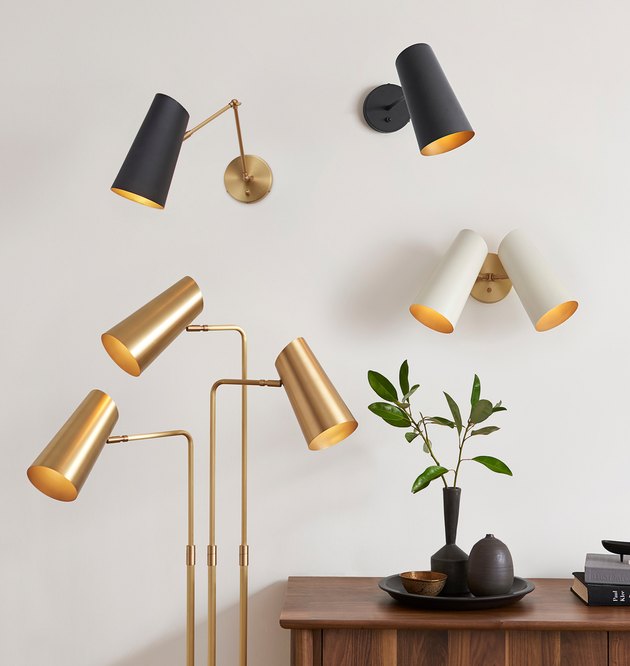 Next-level storage benches: What takes a bench beyond a bench? In the case of this CB2 leather storage bench, it's all about the brass inlay and starburst wood design. Really, it's nice there's storage at all — actually a lot of it — but this bench would impress any guest from the get-go. Do invite us over when it's delivered.