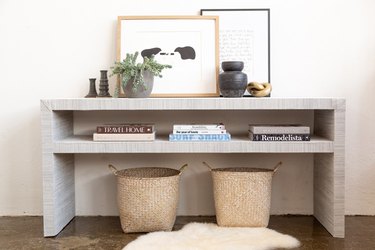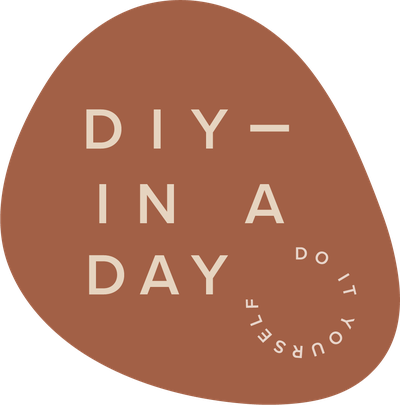 DIY in a Day brings you step-by-step instructions for easy projects that will spruce up your space — within 24 hours (or less!).
For this tutorial, we transformed a plain (but popular) IKEA Lack console table into an on-trend piece by easily using peel-and-stick wallpaper. The grasscloth wallpaper gives the table texture, and comes in a variety of colors, such as beige, blue, gray, and more. To get this look, you'll only need a few basic tools, plus one roll of peel-and-stick wallpaper.
Step 1
To begin, put together the table. Simply follow the directions provided by IKEA in the packaging.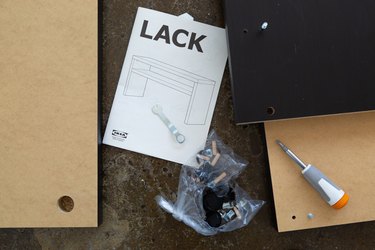 Step 2
Begin by rolling the wallpaper over the top of the table. To do this, start at the bottom leg on one side of the table, slowly removing the backing of the wallpaper and sticking it to the table as you go. Use the wallpaper scraper to smooth out any bubbles during this process.
Step 3
Once the wallpaper is adhered to the top and large side of legs (and is smoothed out), fold down the paper over top and side edges. On the top edges, you'll need to fold down and under. To do this, use a craft knife to trim around the shelves in order to fold down the edges. Follow this process on the front and back of table.
Step 4
Fold the corners at an angle. You can think of the corners like wrapping a present. Fold the wallpaper at an angle. You can trim the fold at a 45-degree angle. Or fold it under itself. See the image for detail.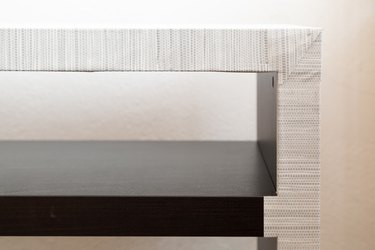 Step 5
Next, peel and stick the wallpaper to the sides and top of the shelf. Use the scraper to remove air bubbles. Make a cut at each corner with the knife, and also use the knife to trim along the edges. This wallpaper will meet the existing wallpaper on the sides. On the front of the shelf, fold down the wallpaper to cover the front edges.
Step 6
Add the peel-and-stick wallpaper to the inside of the legs. Use your knife to trim the edges to meet the existing wallpaper.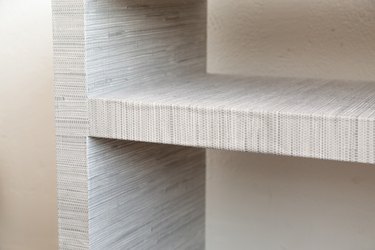 Step 7
Use your scraper and fingers to smooth any air bubbles.
Style the table with books, pictures, plants, and more!