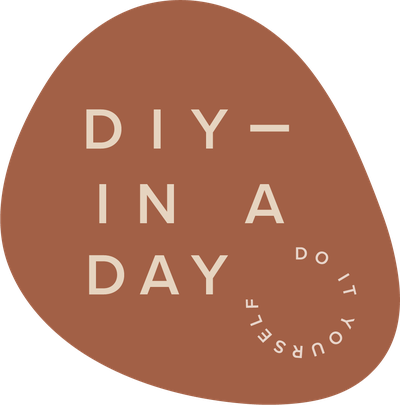 DIY in a Day brings you step-by-step instructions for easy projects that will spruce up your space — within 24 hours (or less!).
Get a jumpstart on clutter-free life with these DIY wood and leather wall hooks. Rather than taking up precious space on your floors or counters, they make smart use of your wall space and also double as a stylish decor element. Whether hanging coats, bags, jewelry, or other items, organization never looked so good. Our tutorial will show you how to make three wall hooks.
Things You'll Need
Scissors

Leather strip (or faux leather), 1 inch wide (you'll need 8 inches of leather per hook)


Wood round dowel, 1 inch by 48 inches


Hand or power saw


Power drill

Pliers

2-inch dowel screws, ( 3 )


Drywall anchors (optional)
Tip: If you have a hard time finding dowel screws in the regular hardware section at your local hardware store, try looking in the section for curtain rods. They may also be labeled as "connector screws."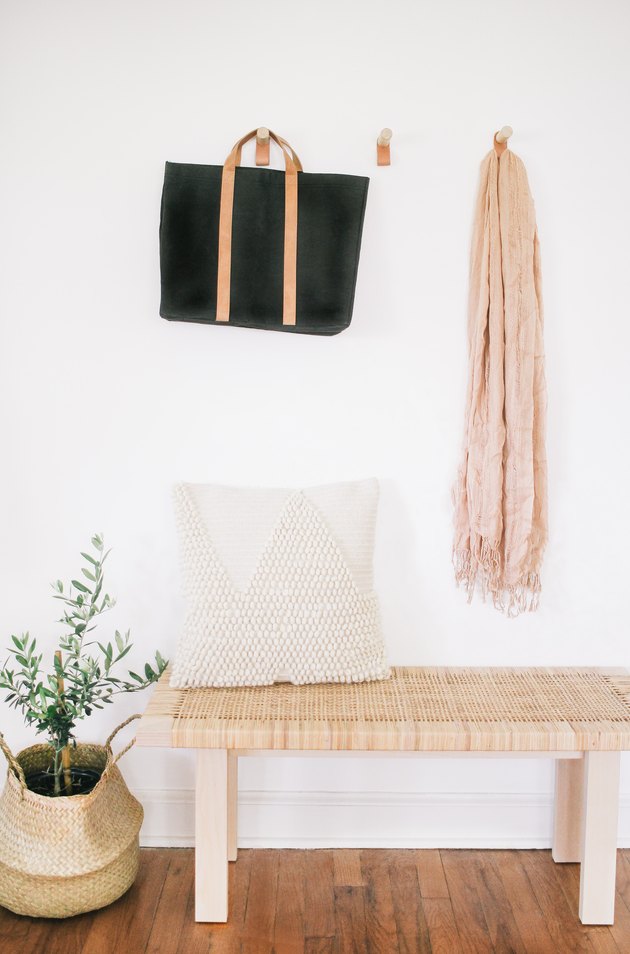 Step 1
Use scissors to cut an 8-inch strip of leather (or faux leather). You'll need to cut an 8-inch strip per each hook that you're making.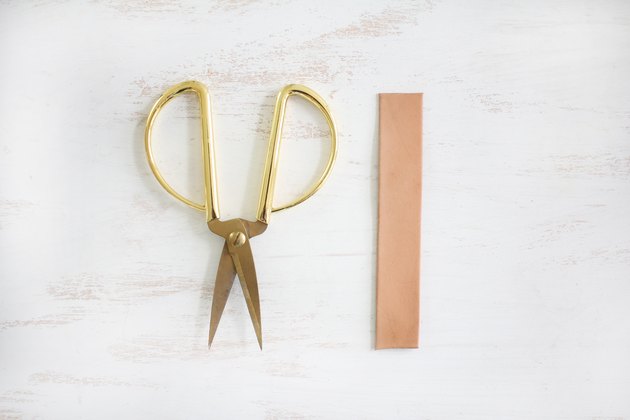 Step 2
Use a hand saw (or power saw) to cut the wood dowel into 3-inch lengths. You'll need a 3-inch dowel for each hook that you're making.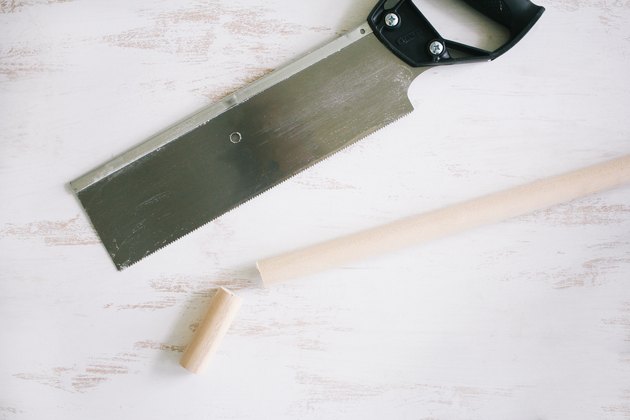 Step 3
Place one of the dowels vertically on the end of the leather straps to trace rounded edges on each end, and then use scissors to carefully cut out the rounded edges.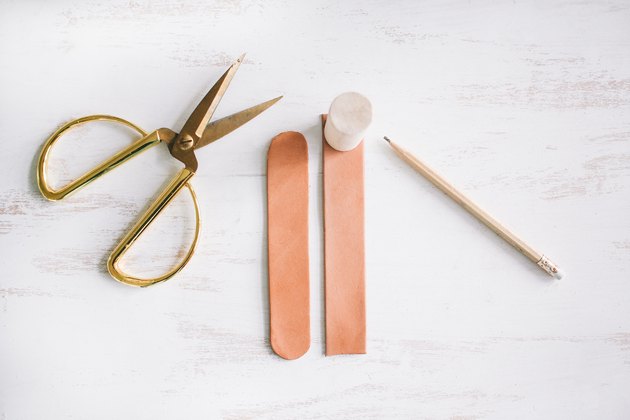 Step 4
Use a power drill and a drill bit that's the same size as your dowel screws to drill a hole centered in one end of each dowel. Then line up where the dowel and leather straps will meet to determine where to drill holes at the ends of each leather strap. Make a mark, and then drill holes in each strap.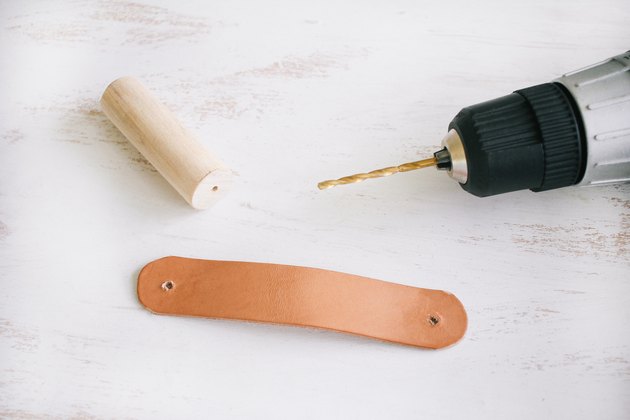 Step 5
Fold the leather strap in half and line up the pre-drilled holes on the strap with the pre-drilled hole on the wood dowel. Use pliers to twist a dowel screw through the leather strap and into the dowel.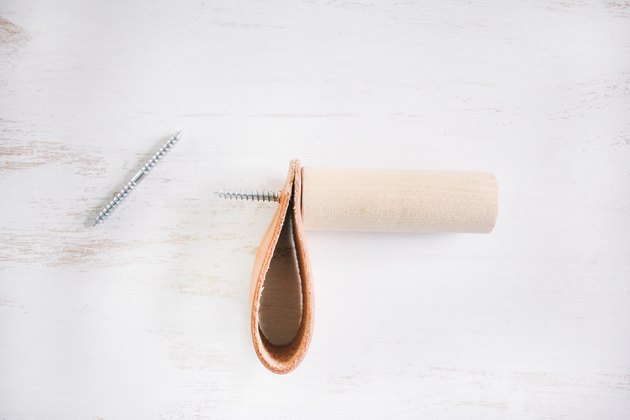 Step 6
Install your wall hooks on the wall. For a sturdier connection and to better support heavier objects, we recommend using drywall anchors.
It's best to space the hooks at least ten inches apart (or more) to allow clearance for items hanging on them.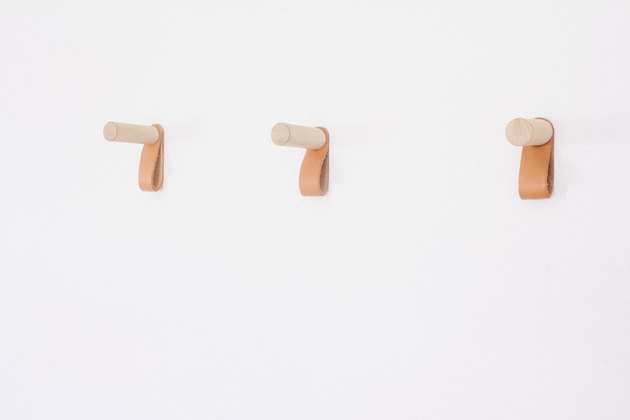 Now you have simple, functional, and Pinterest-worthy wall hooks for your home.
---
Trisha is a writer, video producer + maker with a knack for creating modern DIY content. When her hands aren't covered in paint, she's most likely holding a camera or power drill or both.
View Work