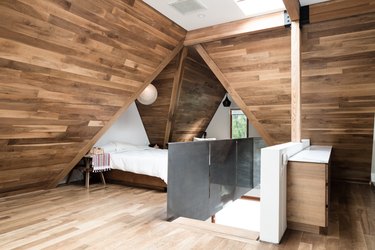 If there's anything that's been a hot topic at Hunker HQ recently, it's the importance of reducing our carbon footprint and our negative impact on the earth. We've championed eco-friendly interior design over the years, but with more pressure on the world than ever before, it's time for us all to make some changes. Waste is a design flaw after all, but there are energy efficient ways we can make a difference within our own homes.
So here are nine eco-friendly interior design tips with swoon-worthy inspiration to boot.
1. Use eco-friendly paints.
Did you know that traditional paints release chemicals that are harmful to both you and the environment? You do now. And to take you back to chemistry class, most paints contain volatile organic compounds (VOCs) which can damage the world around us. When selecting colors for your home, choose paints that are VOC-free or at least low in volatile materials. Milk paint, clay paint, chalk paint, or plant-and mineral-based paints are all viable choices, and some of our favorite eco-friendly ranges include Benjamin Moore Natura, Clare, and Sherwin-Williams Harmony.
2. Prioritize organic and natural materials.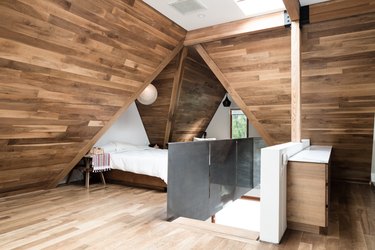 Having an eco-friendly interior design is pretty on-trend these days, and thankfully that means there's an abundance of organic and natural materials on the market. Design writer Katie Treggiden explores as much in her latest book, Wasted: When Trash Becomes Treasure. And she notes that whether you go with sustainable wood such as bamboo, recycled plastics, rubber, or cork, there are plenty of ways to incorporate eco-friendly choices into both the bones of your home and your furniture. You can also look for materials made from plant-based fibers, which contain less toxins and chemicals and use less water during production than synthetic fabrics.
3. Consider vegan materials, too.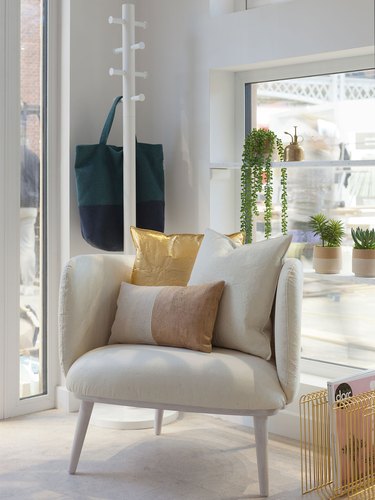 Just as with eating vegan, there are environmental reasons to buy vegan products. Just be careful not to opt for synthetic options that require chemicals, non-natural dyes, fossil fuel, and excessive amounts of water for production. The team at 2LG Studio adopts a vegan ethos when designing for clients and often use faux leather made from pineapple leaf fiber. And if you really must use the real deal, vegetable-tanned leathers, that are by-products of meat production, will have the least impact on the environment.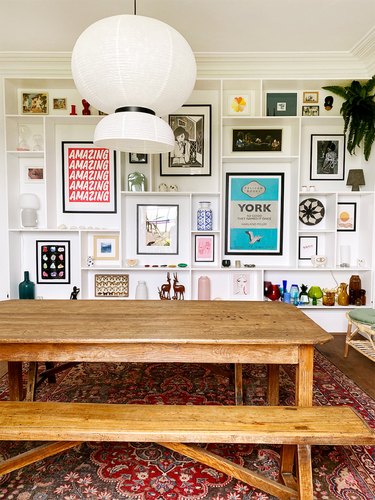 One of the most eco-friendly ways to design your interior is to shop your own home. That's right, use what you already have! Think of it as a luxury experience where you can take whatever you like for free, with no delivery charges or time constraints either. UK blogger Lisa Dawson is a longtime advocate for switching things up between rooms. "We're all looking towards being more sustainable when it comes to what we put in our homes, so working with what we've already got is an excellent step in the right direction," she explains. "Reusing, repurposing, and multitasking key pieces can refresh your space without [you] even having to leave the house."
5. Try your hand at upcycling.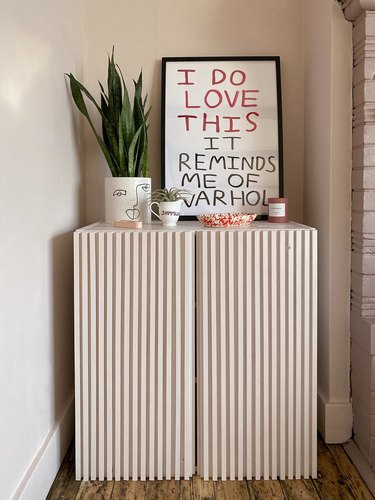 Google IKEA hacks, and you'll be met with an abundance of DIYs for turning old pieces into one-of-a-kind styles. And not all of them need much time or effort. Re-using and recycling will help you create an eco-friendly interior design without breaking the bank. I tried my hand at upcycling in my own home with this IKEA Ivar hack that taps into the fluted furniture trend, too.
6. Search for secondhand pieces.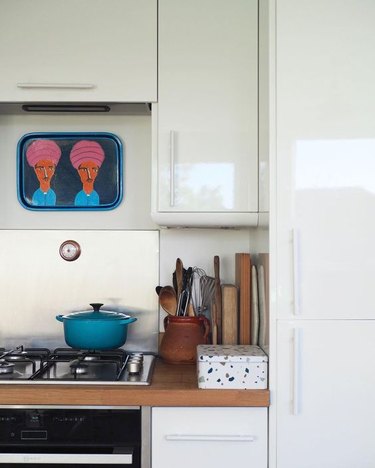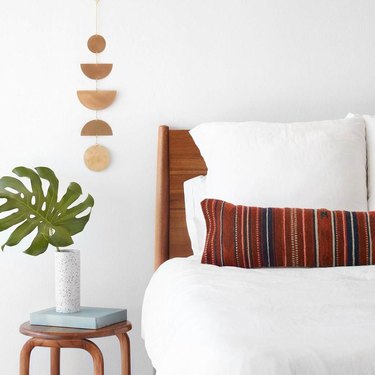 We know it's not always possible to find the perfect secondhand pieces. So if shopping for eco-friendly furniture is your only option, make sure you head to a brand with sustainable values. We have a list of some of the best sustainable home decor retailers here, but remember: It's not just about the materials. You also need to consider where the products are made (local is best), how they're made, and how they're packaged.
8. Increase energy efficiency.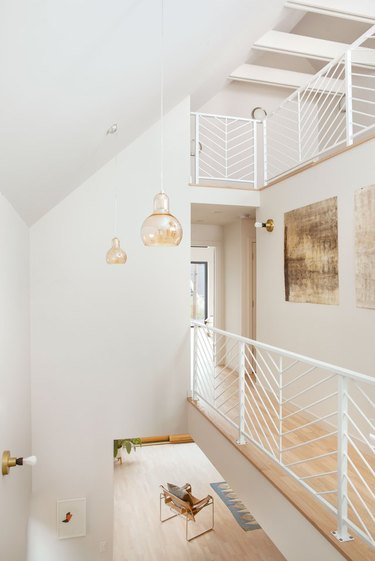 9. Propagate your own plants.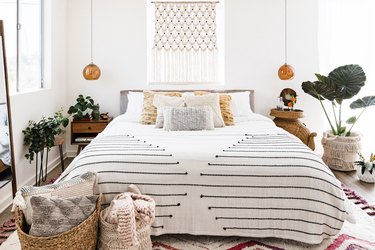 Plants aren't just for aesthetics, but we admit that's definitely one of their positive traits. In fact, botanicals improve indoor air quality which leads to better health and stress reduction. Moreover, the increase in the popularity of house plants has had a positive environmental effect, too. They cut down on disposable decor that just sits in landfills. Propagate your own for the ultimate green approach.