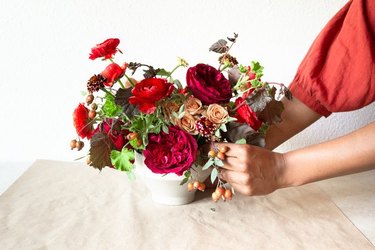 When it comes to fall decorating ideas, we're all about a garland here, a few sprinkled leaves there, and plenty of fall-ish colors everywhere you look. But, to really anchor the visuals, we like to make sure there's a focal point within our seasonal decor, a visual element that's just asking for the spotlight.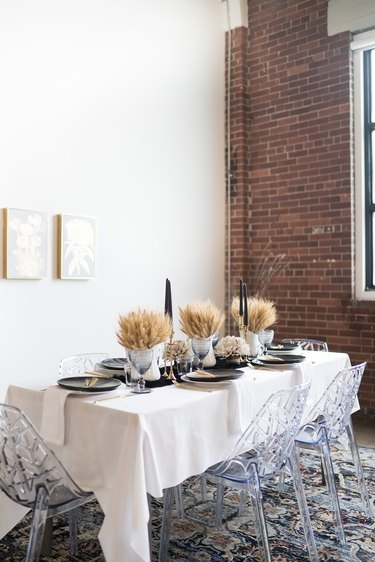 2. Trust that less is more.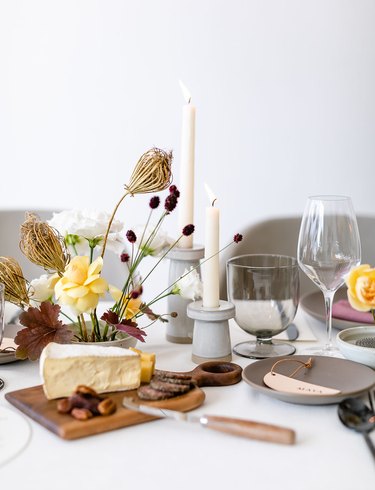 Oftentimes, large, dramatic fall centerpieces steal the show, and we love them. But if that's not your style, no big deal — simply use a few visually-pleasing dried florals and drop them into a timeless ceramic piece, à la this minimal creation by Liza of Studio DBI that was spotted on Green Wedding Shoes.
3. Keep it natural with dried florals.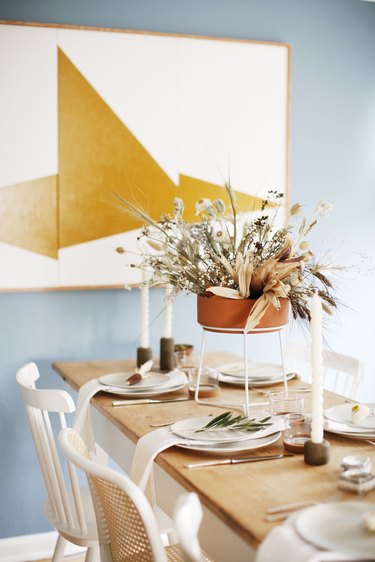 Autumn is the time of year when nature is at its finest, and you can capture that same look and feel with fall centerpieces. Gather dried botanicals and florals from your backyard or a park where you have permission (or buy them online) and display them in a terra cotta vase, which is what Cassandra of Coco Kelley did for this lovely spread.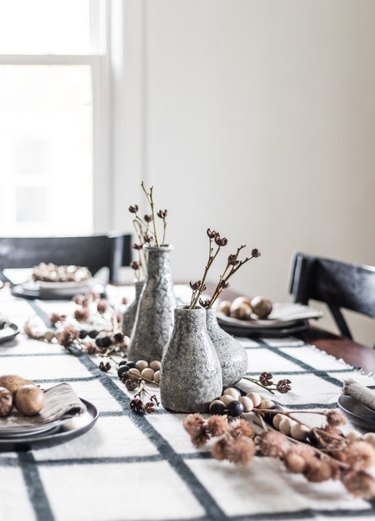 For fall centerpieces, keep in mind that you can either make it all about the florals or place the focus on your vases. Here, Ashley of Cherished Bliss chose the latter, opting to display simple wild flowers in oh-so-cool gray ceramics flaunting a mix of sizes and shapes.
5. Opt for a dramatic candelabra.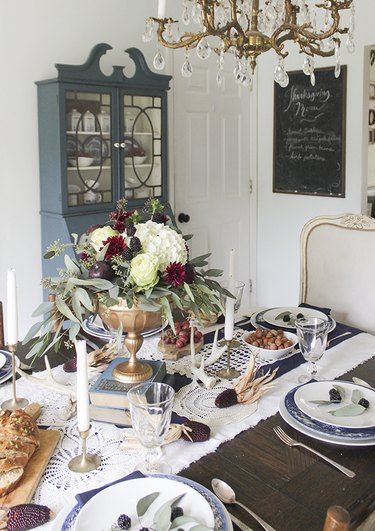 Sure, you can always go with those classic autumnal hues for fall centerpieces (orange, yellow, brown, etc.), but we say that jewel tones work just as beautifully. To achieve this slightly non-traditional color palette, weave deep red and purple flowers into your arrangement alongside sage-colored leafy greens and berries, a look that Rachel of Shades of Blue Interiors perfected for this table.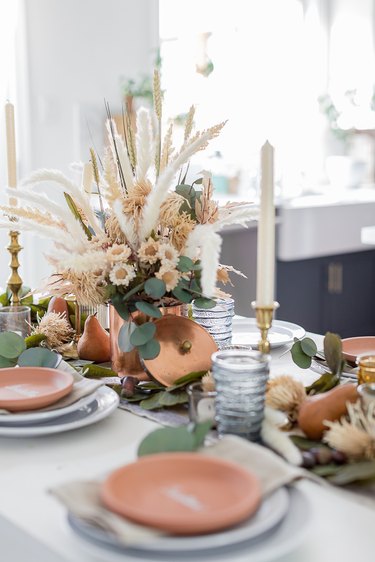 To craft even more visual interest for your fall centerpiece, all it takes is a little bit of texture. Think fuzzy pampas grass, dried wheat, and flowers with lots of petals, florals that Lucy of Craftberry Bush picked for this eye-catching centerpiece.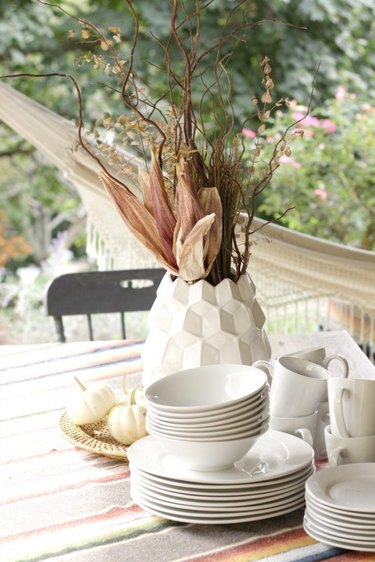 9. Complement your decor.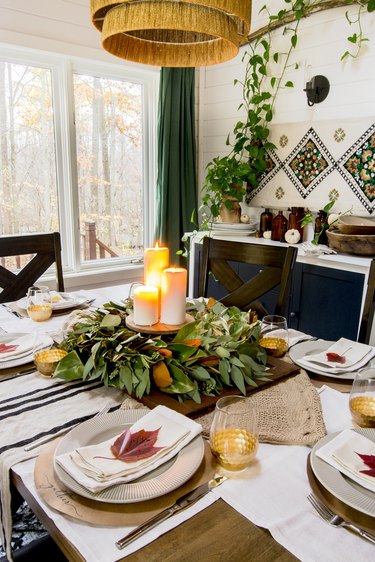 To really tie together all of your fall decorating ideas, we suggest mirroring the seasonal aesthetics of your space. For instance, Sarah of Grace in My Space chose vibrant green and orange leaves for her centerpiece, colors that are repeated throughout the rest of the room with the help of houseplants, drapery, a chandelier, and candles.
10. Embrace seasonal blooms.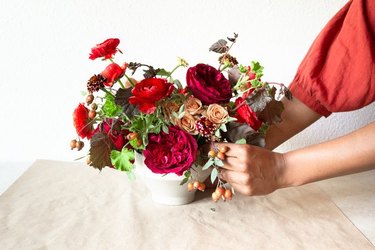 If dried florals and leaves aren't really your thing, and you prefer full, colorful blooms instead, then this fall centerpiece is perfect for you. Hunker contributor Whit McClure crafted a seasonal arrangement using vibrant red flowers, such as roses and ranunculus, and the end result is simply stunning.