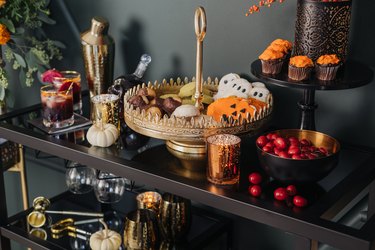 "Don't you love New York in the fall? It makes me want to buy school supplies. I would send you a bouquet of newly sharpened pencils if I knew your name and address."
Nora Ephron had it right when she wrote this famous line in the beginning of You've Got Mail. There's just something about fall that feels like a new beginning — an occasion to start fresh with an abundance of number two pencils. And what better way to celebrate the beginning of a new season than with a fabulous fete? Whether you're an entertaining novice or on your way to Martha Stewart status, we've rounded up the best fall party ideas to kick-start the season.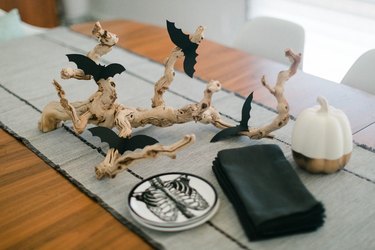 2. Welcome guests with an autumnal wreath.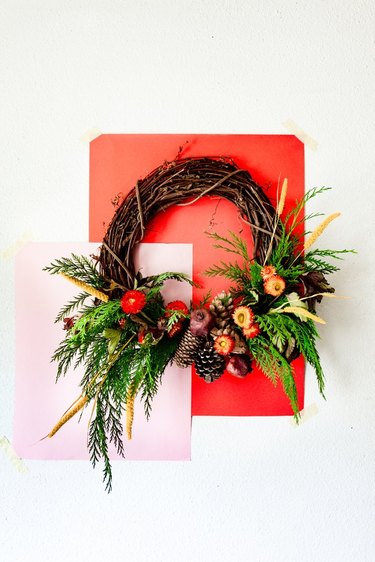 3. Include a thoughtful party favor.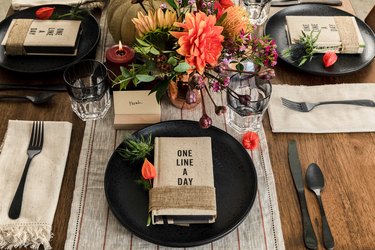 Thanksgiving is an especially perfect holiday to try out this fall party idea, but even if you aren't hosting the big event this year, a thoughtful, considered gift makes a charming addition to any place setting. To finish the look, add in a few sprigs of greenery or fresh flowers to create layers and texture.
4. DIY a gilded garland with paper leaves.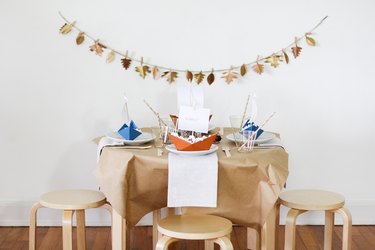 This might just be the year that everyone fights over who gets to eat at the kids table, thanks to this charming DIY by Trisha Sprouse. A gilded garland over the eating area adds an extra touch of whimsy, while the craft paper tablecloth is perfect for coloring (and easy clean up!).
5. Showcase the season with a produce-inspired centerpiece.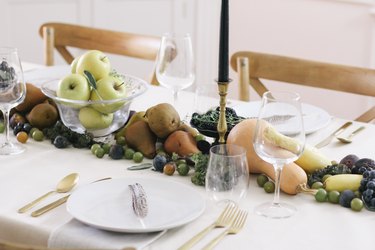 There's no better way to celebrate the season than with a good harvest. This produce-inspired centerpiece is both elegant and relaxed, making it perfect for a sophisticated dinner party. Add extra flair with long black tapers and gold candleholders for contrast.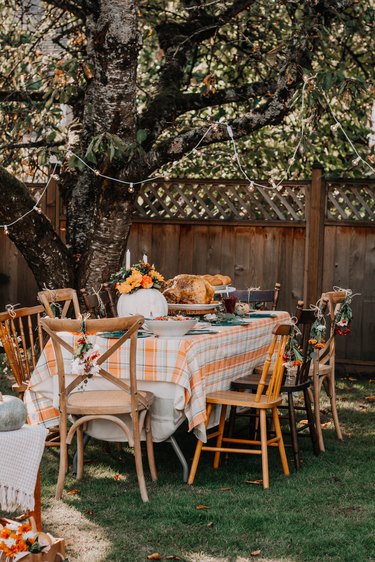 7. Feature a festive bar cart.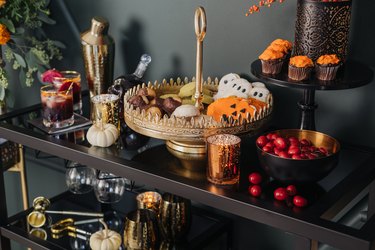 A bar cart is to a party what the kitchen is to a home: the heart. Create a festive place to gather around with seasonal inspired aperitifs and treats, complemented by a rich color palette of black, gold, ruby, and orange.