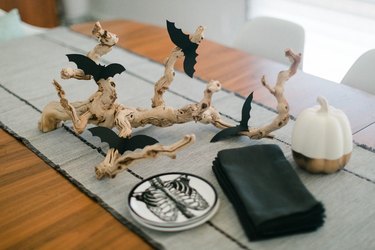 Here at Hunker, we love holidays, and Halloween is high on our list. But we admit it: Halloween decorations tend to err on the side of tacky. And while we all have a candy- and costume-loving kid in all of us, when it comes to our homes, we're all about spooky chic decor, like this copper candelabra or eye-catching floral arrangement.
So, we challenged ourselves to come up with a spirited centerpiece that suits All Hallows' Eve, but is a bit sophisticated, too. Did we succeed with our DIY bat branch centerpiece? We'll let you ghouls be the judges. Details and a free printable bat template below.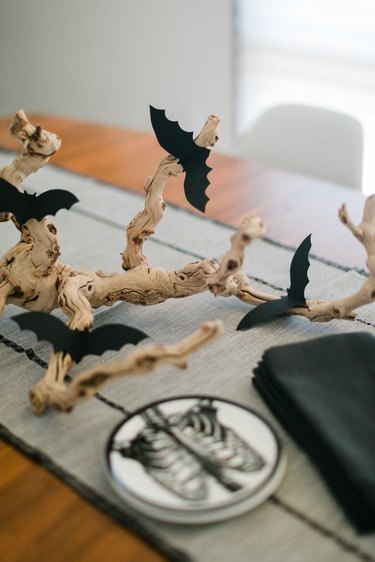 Things You'll Need
Printer


Cardstock

Scissors


Pencil


Black construction paper

Found or store-bought branch

Removable double-sided tape or tacky glue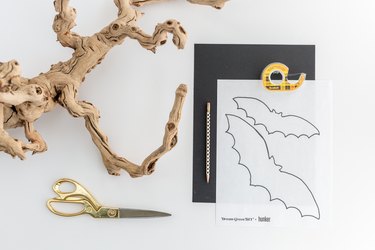 Step 1
Download our free printable bat template, and print it onto cardstock. Cut whichever shape out that you'd like to use — we created a small and large bat for you to choose from. For this demonstration, the small bat was used.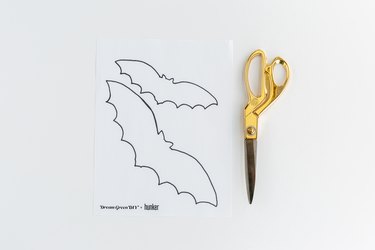 Step 2
Use a pencil to trace the cut bat template onto black construction paper. Repeat for however many bats you'll need, depending on the size of your branch.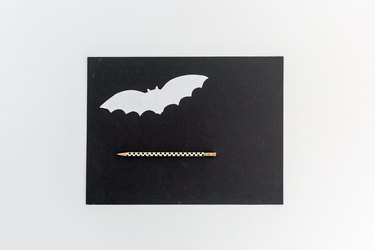 Step 3
Cut the traced bats out of the black construction paper. Crease each one in the center to make them look like they're mid-flight.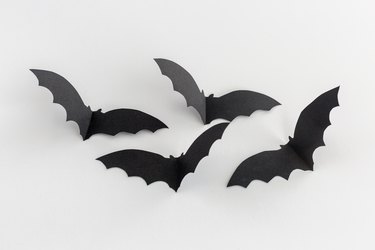 Step 4
Use removable double-sided tape to attach the bats along the length of a found or store-bought branch. If you are okay with permanent attachment, use tacky glue instead of tape.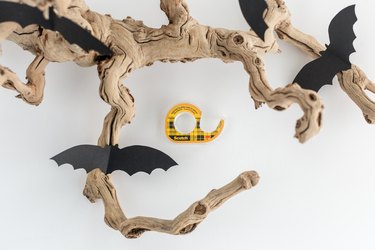 Step 5
Style your finished bat branch centerpiece with other Halloween-themed accents (like these pumpkin-shaped planters) for the perfect spooky-yet-sophisticated focal point at your party.