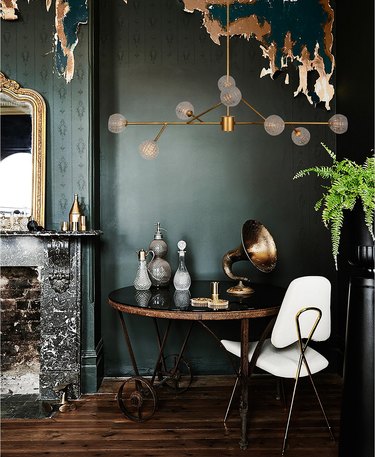 And then there's art deco style. Although there are some colors that tend to be associated with the glamorous aesthetic, like brass or bright hues (if you're pushing it toward Hollywood Regency visuals), nowadays, you can pretty much take your pick when it comes to selecting a palette.
There's only one rule. Art deco colors should always look glam, bold, sumptuous, and saturated, something that's proven in each and every one of these gorgeous examples.
1. Black and Neutrals
Black is a color that's customarily associated with art deco style. It's timeless yet dramatic, especially when represented in curvaceous silhouettes and punctuated with gleaming brass. For a palette that honors 1920s visuals and mingles with modern neutrals, get inspired by this bedroom created by Dabito of Old Brand New: pops of black paired with brown, white, and shades of blue.
2. Blush Hues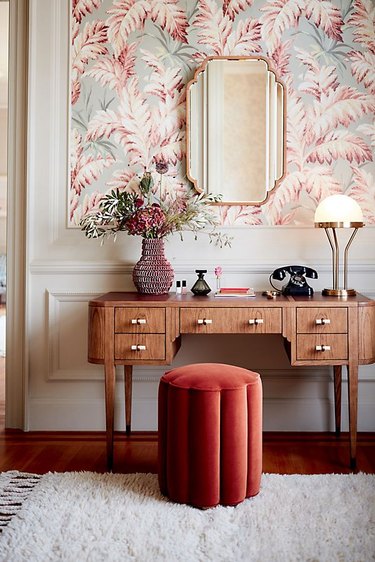 Art deco style is inherently feminine, with its curled floral designs, elegant metallic finishes, and soft-edged furniture. Embrace that '20s spirit with equally feminine art deco colors. This swanky work space/vanity table vignette showcases a palette of ladylike blush, warm wood tones, and lustrous brass.
3. Blue and White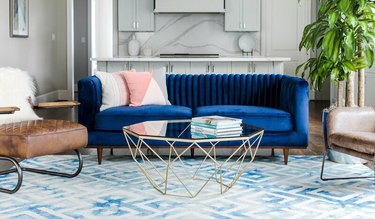 4. Emerald Green and Brass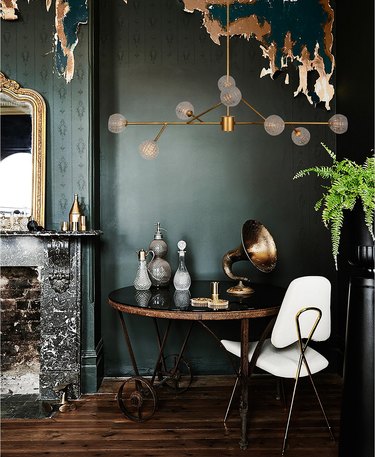 5. Eclectic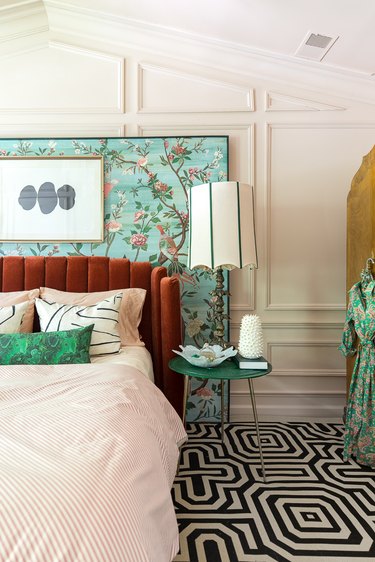 Art deco style can lend itself to a variety of other design aesthetics, making its way into Hollywood Regency and midcentury spaces alike. So it comes as no surprise that art deco colors can be equally eclectic. As long as you integrate hues that are daring and stick to signature trademarks, like geometric patterns and plush fabrics, you'll nail the look — something that's proven by this multicolored bedroom belonging to Jewel of Jeweled Interiors.