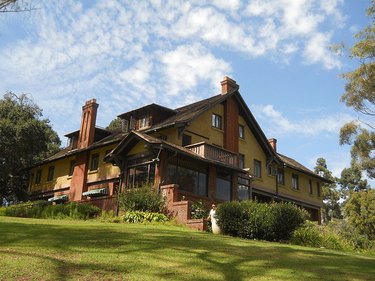 We spend a lot of time peeking into other people's beautiful homes, and after a while we start to notice a few similar styles. Take for example, the arts and crafts home.
To understand the architecture of these homes, we'll need to take a look at the history of the arts and crafts movement. In its heyday of 1890-1910, the movement championed a focus on the handcrafted, especially in opposition to rapid industrialization. Its proponents and leading figures worried about what mechanization was doing to the quality of decor objects.
As a result, the arts and craft home focused on simplicity. It was meant to be a space for family gathering, and for a slower way of life. These homes also followed the values of the arts and crafts movement as a whole, with a focus on natural materials and the handmade. Any ornamentation was pretty pared-down — the focus remained on the house as a structure for leading a full life.
It's important to note: In the U.S., the arts and crafts movement took on the name Craftsman, which is why you'll hear often about Craftsman houses.
Here, we're breaking down some of the major elements of arts and crafts homes, and how they've influenced modern design.
Natural Materials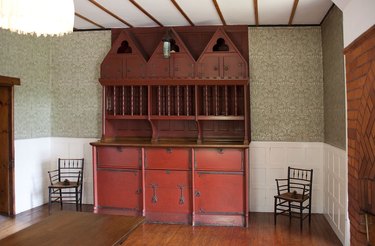 Exposed wood beams, fireplaces, and similar elements are major characteristics of the arts and crafts home. Naturally, these elements remind us of the modern farmhouse style. It's a look we expect to keep seeing in the coming years.
Handmade Elements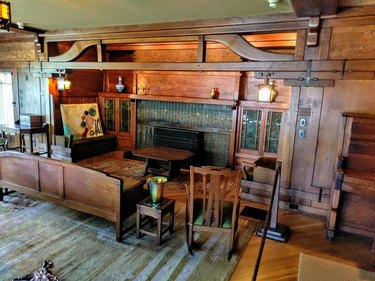 The arts and crafts movement was all about embracing imperfections and the mark of the hand (aka the opposite of making things entirely with machines). It also put an emphasis on handmade pottery, furniture, and other decor items.
Emphasis on Site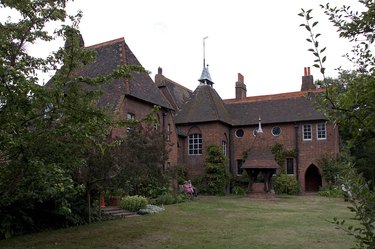 Arts and crafts structures were also built with their surrounding environment in mind. Many times, this meant designing a space that wouldn't interrupt the natural elements around it too distinctly. It was about fitting the house into its environment, not the other way around.
Simple Floor Plans
Most of these structures keep the focus on enjoying the time indoors — that means simple (often open) floor plans so you don't have to think too hard about going from one part of the house to another.