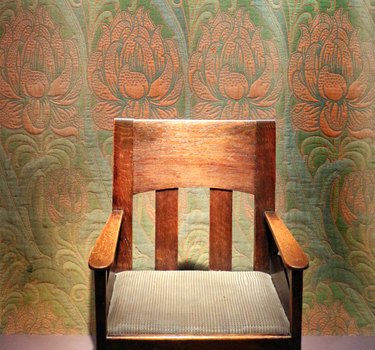 "To give people pleasure in the things they must perforce use, that is one great office of decoration; to give people pleasure in the things they must perforce make, that is the other use of it."
Though the phrasing of this statement might seem old-school to us now, the heart of it still feel relevant. William Morris's philosophy of decor influenced an entire movement, and it still rings true today. Think about it: More and more, the modern-day shopper wants to know the story behind makers and their items. The interest in Etsy shops and small-batch creators continues to rise, with many small brands even boasting cult followings.
The arts and crafts movement of the late 1800s focused on the importance of the handmade, particularly in response to rapid industrialization. While it didn't encompass a single style, it included furniture, architecture, wallpaper, textiles, home decor, and more. The focus: to create high-quality items that machines couldn't make the same way.
Here, we're taking a quick look at its history and evolution.
Origins of the Arts and Crafts Movement
Like any turn of the century, the late 1800s sparked questions about design, aesthetics, and production. New technological advances threatened to dim society's respect for the handmade. Many proponents of the arts and crafts movement felt that "machines were necessary but should be used only to relieve the tedium of mindless, repetitive tasks," writes Wendy Kaplan in The Arts and Crafts Movement in Europe and America: Design for the Modern World, 1880-1920.
Much of the development of the arts and crafts movement comes back to one name: William Morris. He championed the creation of "well-made objects that could be used in everyday life," specifically ones that were "produced in a way that allowed their makers to remain connected both with their product and with other people." The philosophy he spread to other makers wasn't just about design — it was about a simpler way of living overall. Morris was deeply influenced by the work of British art and social critic John Ruskin in shaping these ideas.
In 1861, Morris joined forces with other minds — including mathematician Charles Faulkner and civil engineer Peter Paul Marshall — to launch the firm and interiors company Morris, Marshall, Faulkner & Co. In the 1870s, they started to create textiles and wallpaper, setting the aesthetic standard for the movement.
Other important figures of the movement include M.H. Baillie Scott, May Morris, Susan Stuart Frackelton, Charles Rohlfs, and William Arthur Smith Benson. Many women-founded organizations, such as Newcomb Pottery, also focused on encouraging women to pursue crafts.
A number of new workshops and studios appeared in the 1880s. In 1884, the Art Workers' Guild was established. The movement's official name first came up in London in 1887. That year, a group of designers founded the Arts and Crafts Exhibition society. The organization's first exhibition took place in 1888 and included everything from furniture to textiles to ceramics. It would set the stage for the movement's evolution.
The Arts and Crafts Movement in the U.S.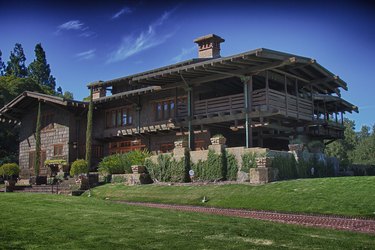 Although the movement began in Britain, travel made it possible for it to move outside of its initial breeding grounds. Jennifer Trotoux, Interim Director and Curator at the Gamble House, explains that the arts and crafts movement spread throughout Europe and North America. The American name for the movement eventually became 'Craftsman.'
Trotoux also explains that Shingle-style houses — found in the East Coast, and especially Boston — fell under the "umbrella of Arts and Crafts." But they're not the same as Craftsman-style houses, since they existed in the late 19th century, while Craftsman refers to early 20th century.
Brothers Charles & Henry Greene, born in 1868 and 1870 respectively, helped spread the popularity of Craftsman architecture through their highly praised projects. They were inspired by Japanese architecture and "the culture, history, landscape, and climate of Southern California, where they'd chosen to put down their professional and family roots," Trotoux says.
They established their firm in the early 1890s; their houses, and what became known as their ultimate bungalows, made an impact on American architecture. Other leading figures included furniture designer Gustav Stickley, also publisher of the magazine The Craftsman. The writings and photographs of his magazine helped propel the ethos of Craftsman homes. Architect Frank Lloyd Wright found a lot of inspiration in the arts and crafts movement as well, though he became known for Prairie style.
In 1897, Boston became the first city to establish a Society of Arts and Crafts, according to the Metropolitan Museum of Art. Places like New York, Massachusetts, and Minneapolis followed suit. Communities such as Rose Valley and Byrdcliffe Arts and Crafts Colony also embraced the tenets of the movement.
The Arts and Crafts Movement's Lasting Influence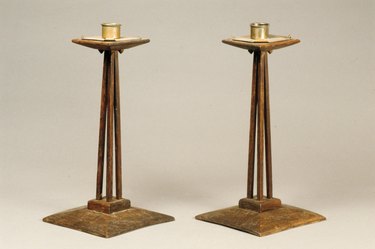 The height of the movement took place around 1890-1910. The 1920s would see the rise of another influential style: art deco. But in many ways the arts and crafts movement embraced an approach of simplicity and straightforward design that transcends a single era. Again, the era didn't symbolize a single style but there are some similarities to be found: attention to material, pared-down decoration, and clean, simple lines.
There's currently a resurgence of attention on handmade and small-batch items, something that seems to occur every so often as a reaction to mass-produced items. Lifestyle trends like Hygge and Niksen also encourage a slower type of living and a more purposeful approach to what items we put in our homes. Modern minimalism also emphasizes a more curated interior, often while highlighting natural materials. The arts and crafts movement left behind a design legacy that doesn't feel so far away from our current musings on the nature of design, and how it affects our lifestyles.