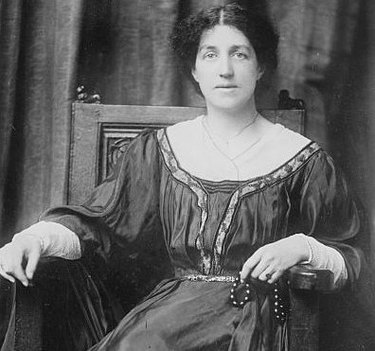 The arts and crafts movement touched everything from furniture to architecture to jewelry, under the overarching philosophy that the handmade object was of utmost importance — even with new technological advancements. The movement didn't necessarily encompass one style, but it did have far-reaching effects. Take, for instance, the Craftsman-style house — a direct result of the movement coming to the U.S.
As independent scholar Monica Obniski writes for the Metropolitan Museum of Art, the movement's designers wanted to "create an environment in which beautiful and fine workmanship governed." In order to drive home this ethos, many of the era's most iconic figures not only designed items, they also became part of collectives and exhibitions that shone a spotlight on this work.
Here are just a few of the most important figures from the arts and crafts movement:
1. William Morris
Most major histories of the arts and crafts movement name one key figure: William Morris. Born in 1834 in East London, Morris spearheaded the resistance to mass-produced items. Along with a few other influential figures — like mathematician Charles Faulkner and civil engineer Peter Paul Marshall — Morris helped found the firm and interiors company Morris, Marshall, Faulkner & Co. It later became Morris & Company, and Morris continued on a prolific streak. He designed everything from rugs to tapestries to wallpaper designs. His writing also focused on the importance of handicrafts.
2. M.H. Baillie Scott
According to the Victoria and Albert Museum, Mackay Hugh Baillie Scott believed that "furniture should appear to grow out of the requirements of the room." Born in 1865, he contributed to the arts and crafts movement as both an architect and designer. One of his most famous architectural projects: the Blackwell House, originally designed as a holiday home. Located in Cumbria, England, the house includes details like carved stone, mosaic floors, wall hangings, and plaster work, according its official site. It is currently open to the public.
3. May Morris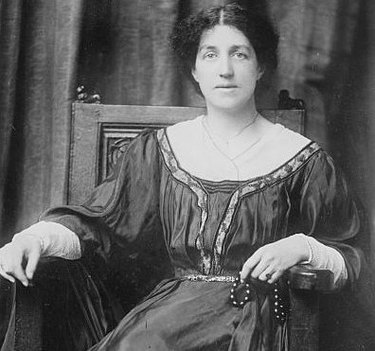 While William Morris dominates most conversations about the history of the arts and crafts movement, his daughter May Morris made some important contributions as well. Born in 1862, she studied at the National Art Training School and joined Morris and Company at 23 years old, according to Thames & Hudson. In fact, the "Honeysuckle" wallpaper pattern, often attributed to William, is her design. In 1896, May struck out on her own and started an embroidery workshop; she also exhibited her work through the Arts and Crafts Exhibition Society. In 1907, she founded the Women's Guild of Arts.
4. C.F.A. Voysey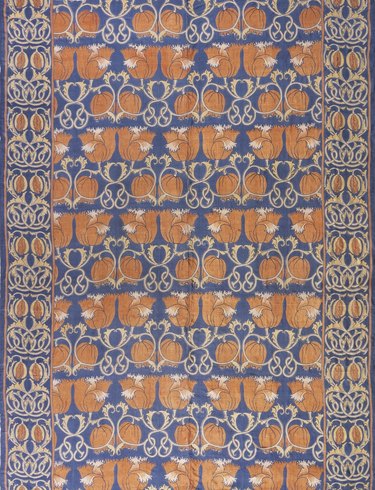 Architect and designer Charles Francis Annesley Voysey (a.k.a. C.F.A. Voysey) created everything from wallpapers to fabrics to homes. Born in 1857, he often used stylized nature patterns in his work. While there are debates about which era or style he fits into specifically, it's still worth noting his contributions to the arts and crafts era. While he often stuck to traditionalist design values, his focus on simple yet impactful design particularly influenced the next generation of architects.
5. Susan Stuart Frackelton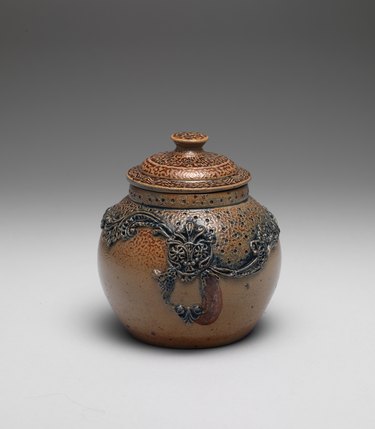 Susan Stuart Frackelton helped to elevate the medium of ceramics as part of the arts and crafts movement. Born in 1848, she made her mark through her pained china and stoneware pieces — as well as her patents for a portable gas kiln. She encouraged other makers by founding the Milwaukee Artist's Association in 1887, creating the National League of Mineral Painters in 1892, and publishing the highly praised handbook Tried by Fire: A Work on China-Painting. Her work earned her numerous awards.
6. Gustav Stickley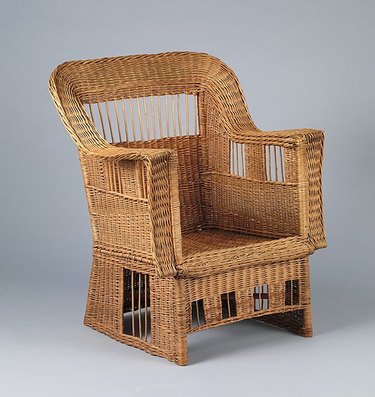 You'll often hear the name Gustav Stickley in histories of the arts and crafts movement, particularly in the U.S. Born in 1858, Stickley made an impact not only as a furniture designer but also as a thinker. A trip to Europe in 1895 influenced his own design and sparked his motivation to bring the arts and crafts attitude of simplicity to the States. He started the magazine The Craftsman in 1901; over the years it covered topics like gardening, political issues, and city planning. Looking back at Stickley's work and issues of the magazine creates a fuller picture of the arts and crafts in the U.S.
7. Charles Robert Ashbee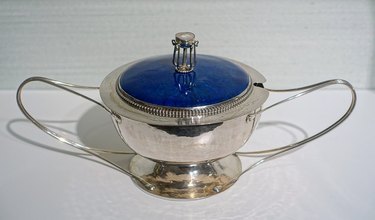 Born in 1863, Charles Robert Ashbee embodied the arts and crafts movement's values of returning to a pre-industrialization craftsmanship. He founded the Guild of Handicraft in 1888 and it exhibited work everywhere from Vienna to Munich to England. The guild — and Ashbee — focused on metalwork, copper, and ironwork (as well as furniture). Ashbee often lectured on the importance of handicrafts; his contributions inspired the next generation of designers.
8. Charles Rohlfs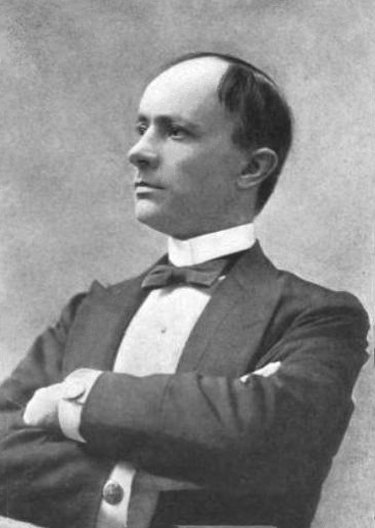 Charles Rohlfs designed stove parts while also working as an actor, eventually focusing on furniture design. Born in 1853, he exhibited his work across the United States and Europe. His furniture pieces won the praise of writers during the era for their artistic flourishes. Rohlfs drew inspiration from Asian art, art noveau style, and American architecture, to name a few. His work was praised again in 2009 with the traveling retrospective exhibition "The Artistic Furniture of Charles Rohlfs."
9. William Arthur Smith Benson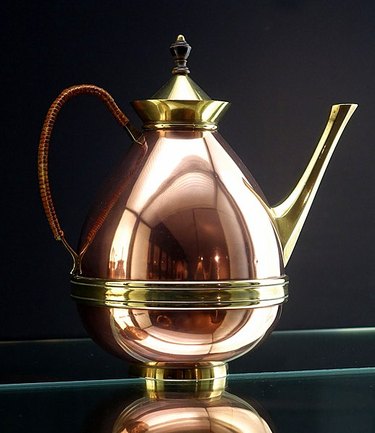 William Arthur Smith Benson (a.k.a. W.A.S. Benson) made a name for himself through his metalwork pieces. Born in 1858, he started his own workshop in 1880 and opened a shop in 1887. His innovative thinking led to impactful designs for both candles and electric light, according to Cooper Hewitt Design Museum. Benson contributed to the arts and crafts movement as a founding member of the Art Workers' Guild; he also made important efforts towards the creation of the Arts and Crafts Exhibition Society.
10. Charles and Henry Greene
When discussing the Craftsman style, the American brand of the arts and crafts movement, two important architects come to mind: brothers Charles and Henry Greene. Born in 1868 and 1870, respectively, the brothers started their careers by studying fields like woodworking. Around the 1890s, they started their own firm — Greene & Greene in Pasadena, California. Their iconic projects include the Gamble House in Pasadena, officially a National Historic Landmark.