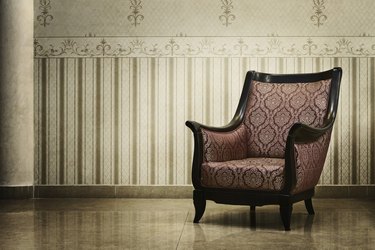 Traditional and contemporary furniture styles vary in dramatic ways because their designers draw on different periods of history for inspiration. Traditional designers look to the past when making their furniture. Their creations celebrate beauty and history, and use wood as a favored material. Contemporary furniture designers look to the future or present for their ideas. They freely experiment with diverse materials, shapes and functions. Both have fascinating histories, celebrated designers and loyal fans.
Traditional Furniture History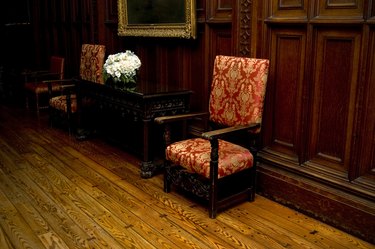 Furniture design has evolved alongside access to materials and advancements in technology. Traditional furniture was usually made of wood and distinguished by heavy carvings, particularly on table edges and legs. Individual pieces were generously sized and ornate. Traditional furniture also paid tribute to patrons who commissioned furniture and popular designs of the times, according to the Fine Woodworking website. Early American, Federal and Colonial are some American styles of traditional furniture.
Contemporary Furniture History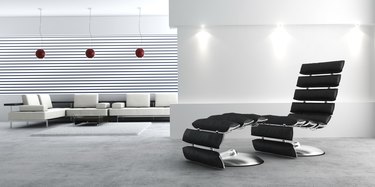 Modern or contemporary furniture came into its own in the 20th century. In its review of furniture periods, Fine Woodworking states that 20th century furniture is "perhaps more diverse, in terms of style, than the entire three centuries that preceded it." Contemporary furniture broke with traditional lines with the use of new fabrics and materials, such as steel, glass and formed plastics. Contemporary furniture designers stress function over the aesthetic principles that applied to traditional forms. It evolved from the Shaker style and its clean, simple lines.
Traditional Types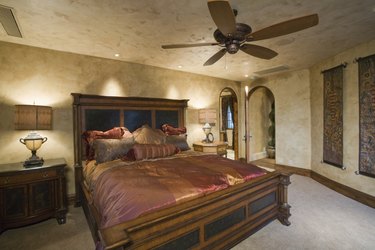 Early American, Federal and Colonial are some American styles of traditional furniture. English, French, Scandinavian and Spanish furniture influenced Early American furniture, according to the Furniture from Home website. Furniture makers constructed Early American pieces from wood and made them for comfort. Federal furniture designers often used cherry wood and adorned it with symbols of freedom, such as eagles or stars. Federal period builders borrowed ideas form the Queen Anne and William and Mary periods. Thomas Chippendale influenced many of the Colonial period designs.
Contemporary Types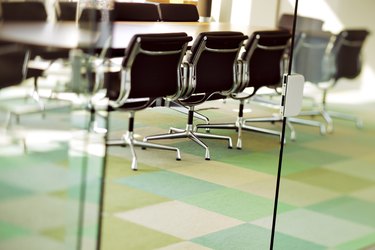 A notable style in contemporary furniture is Bauhaus. Characterized by clean lines, one of its most important innovations was the Barcelona chair, made by Ludwig Mies van der Rohe from cantilevered steel. Other notable designers of the modern movement include Bruer, who used tubular steel, and brothers Charles and Ray Eames, who worked with welded wire mesh, molded plywood and fiberglass-reinforced plastic, most famously with chairs. The brothers stressed functionalism, mass production and low cost, according to information accompanying a Library of Congress exhibit about Eames designs. "What works is better than what looks good. The looks good can change, but what works works," Ray said.
Considerations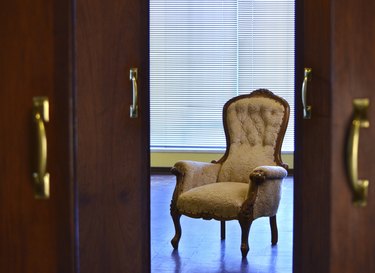 If you prefer dark woods with ornate carvings, decorative knobs and crowning ornaments, or a lot of other detail work, traditional furniture could be a good choice. If your furniture tastes lean more toward angular designs or clean, sleek lines, contemporary may be more your style. More and more, contemporary is defined by shape rather than material. Angular lines remain, but wood or other natural products can be used to construct functional furniture.