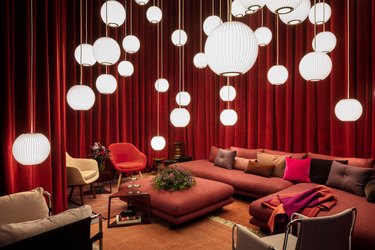 Nowadays, we take for granted some of the design development that the midcentury modern style made ubiquitous. We often crave more from our furniture: we want it to not only be practical, but to also make a design statement.
The midcentury style, and the furniture designers that helped shape it, resulted in some never-before-seen designs at the time. The furniture from this movement looked futuristic; it leaned toward the sculptural, the organic, the abstract. Furniture designers began to incorporate new materials, pushing the limits of what they could bend to their whim in order to design something completely new. Even the more conservative designs still pushed the envelope when it came to combining comfort with modern design.
Journalist Cara Greenberg's influential 1984 book ​Mid-Century Modern: Furniture of the 1950s​ offers a launching point for analyzing the development of the furniture in this style. Greenberg, for the record, is credited with coming up with the term midcentury modern. And through her research, she emphasizes that in the 1930s, most of American design focused on "modern industrial design" more than anything else. That includes everything from clocks to typewriters to cars. Furniture, though, didn't get the same attention; American homes generally contained "mass-market furniture that substituted applied 'motifs' and complicated carving to mask total lack of understanding of the interrelationship of form and function." Otherwise, Greenberg writes, your typical living room contained pieces in the style of 18th-century European furniture.
The introduction of new materials and processes to furniture design resulted in pieces that broke from these two styles completely. Let's take a look at some of the major names and models that you should know when it comes to midcentury modern style. By no means an exhaustive list, this group at least gives you a start into some of the most well-known and influential names. Their designs and contributions still influence decor and interior design to this day. Many of these figures made contributions in a variety of areas; we mention these briefly, but here we look more closely at their furniture designs in particular.
1. Ray and Charles Eames, Midcentury Modern Dynamic Duo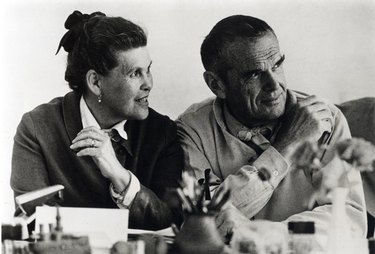 Pretty much one of the standard names mentioned in any history of midcentury modern style, Eames feels synonymous with innovative design and timeless style. Ray (born 1912) and Charles (born 1907) Eames got married in 1941 and relocated to California from Michigan to start their design careers. The duo embodied the experimental nature of the era during which they worked, creating items from materials like plywood, plastic, and fiberglass. Their biggest goal: to create a chair from a single-form shell.
Once they reached that goal, the couple could mass-produce practical yet modern chairs for American consumers to buy. The RAR (Rocking Armchair Rod) chair, dating from 1948-50, took two years of development to create. Author Lucy Ryder Richardson explains in her book ​100 Midcentury Chairs: and Their Stories​ that the RAR chair contained "a variety of interchangeable metal and wood leg systems" and "dining shell versions" that made it adaptable to different spaces, from personal homes to restaurants. In addition to furniture, the Eames Office gained a reputation for producing everything from homes to art to films.
2. Isamu Noguchi and Sculptural Furniture Design
A highly praised sculptor in his own right, Noguchi also happened to create everything from furniture to lighting to set designs. The Los Angeles-born creator kept studios in both Japan and New York and brought a range of influences into his work. Some of his projects include stage design for other cultural movers and shakers like Martha Graham. According to the Noguchi Museum — open to the public in Long Island City — Noguchi wanted to "make sculpture useful in everyday life." His work "displayed the biomorphic imagery of his contemporary sculpture," a style that he became known for in the midcentury modern movement.
This is an important element to note, since his designs helped usher in a new era of furniture design. Greenberg writes that "the asymmetry of the biomorphic look was an appealing novelty after centuries of furniture whose two halves had always mirrored each other." Noguchi helped our tables look less like just your average furniture item and more like a work of art.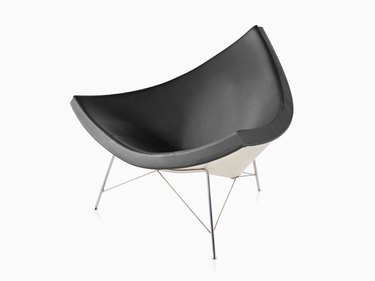 Born in 1908 in Connecticut, George Nelson initially studied architecture. In the 1930s, he traveled around Europe meeting architects and ended up connecting the United States and European design communities.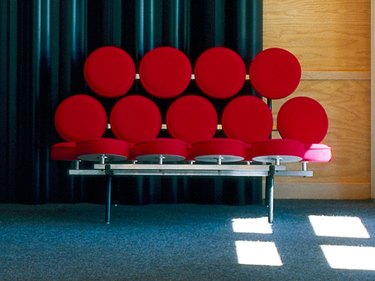 Known as an architect, design critic, and an editor at ​Architectural Forum​ magazine (from 1935 to the late 1940s), Nelson caught the eye of Herman Miller founder D.J. De Pree. Nelson served as Herman Miller's design director, ultimately working with the manufacturer for more than 25 years. In this position, he helped find designers who brought new and fresh ideas to Herman Miller — like Irving Harper, creator of the easily recognizable sunburst clock. His own iconic designs include the 1955 Coconut chair and the 1956 Marshmallow sofa.
4. Eero Saarinen and the Womb Chair
Eero Saarinen basically lived and breathed design since his parents — Eliel and Loja — made their own respective splashes in the architectural and textile arts. Born in 1910, the American-Finnish architect studied sculpture in Paris in 1929 before returning to Michigan in 1934 to become a teacher at Cranbrook Academy of Art, where his father was director.
In 1941, he teamed up with Charles Eames and submitted a design for a competition put on by the Museum of Modern Art. Created for their exhibition "Organic Design in Home Furnishing," the competition pulled together works from various now-iconic designers. The duo won awards as a team for "seating for a living room" and "other furniture for a living room." Saarinen started designing furniture for Knoll at the invitation of Florence Knoll (more on her later). According to Knoll's site, Florence wanted "a chair that was like a basket full of pillows — something she could really curl up in," and that's how the 1948 Womb chair came to life.
5. Harry Bertoia and the Diamond Chair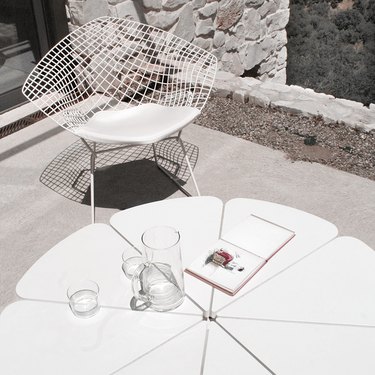 Like a number of other midcentury modern designers, Italian-American Harry Bertoia used his talents in the world of sculpture, design, jewelry, and furniture. This cross-disciplinary approach is probably what helped spark his most iconic ideas, like the easily recognizable Diamond chair. Born in 1915, Bertoia worked with Charles and Ray Eames after moving to California in 1943. He then moved on to the manufacturer Knoll, where he gained even more creative freedom.
Knoll has manufactured the Diamond chair since 1952 and calls it "an astounding study in space, form, and function." Usually seen with a cushion nowadays, the design was meant to get at the feeling of weightlessness. After the success of the design, Bertoia decided to "use the proceeds of the series to follow his dream as a sculptor," writes Richardson.
6. Florence Knoll Bassett's Midcentury Designs and Influence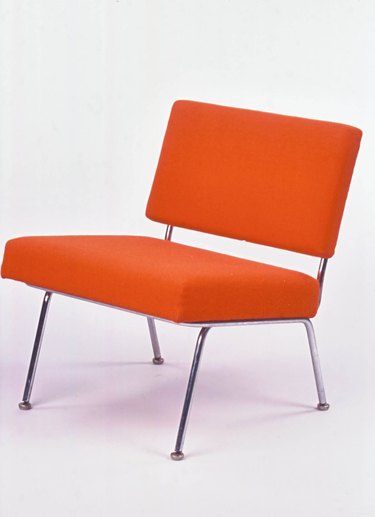 Born in 1917, Florence Knoll showed an interest in architecture as a young person growing up in Michigan. During her early education years, she studied under architect Eliel Saarinen (father of Eero, mentioned above). She moved to New York in 1941 and together with her husband, Hans, catapulted Knoll into a leading manufacturer. Florence spearheaded the efforts for Knoll to manufacture the designs of figures like Eero Saarinen and Mies van der Rohe.
The Knoll catalogues included some of her designs, ranging from credenzas to tables to chairs. Her pieces exemplified the midcentury modern style; particularly in the way that utility meets aesthetics. After the death of Hans in 1955, Knoll continued to run the company before retiring a decade later. She left a mark on midcentury modern design not only through her own pieces, but also via her business-savvy persona.
7. Robin Day and the Polyprop Chair
You might take for granted a few of the chairs that exist today thanks to midcentury modern designers, and Robin Day's polypropylene stacking chair (aka the Polyprop chair or Polyside chair) is probably one of them. We see them in schools and offices all the time now, but polypropylene didn't even exist until 1954.
Born in 1915 in England, Robin Day taught at the Beckenham School of Art. He started to gain momentum after a few milestones in his career, including winning a design competition put on by the Museum of Modern Art (along with Clive Latimer) in 1950. The designer developed a relationship with Hille, a manufacturer that worked with Day for more than 20 years. In 2017, Hille relaunched the chair in collaboration with the Robin and Lucienne Day Foundation. Day's wife Lucienne contributed to the development of midcentury textiles, making them a design power couple.
8. Eileen Gray's Midcentury Modern Legacy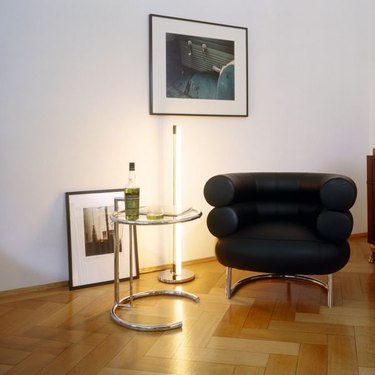 Although initially known for her art deco-style pieces and her work with lacquer, Eileen Gray became an important figure in midcentury modern design through her eye-catching lighting fixtures, chairs, and tables. Born in Ireland in 1878, the architect and designer moved to Paris in the early 1900s.
Unfortunately, her work mostly faded out of the general design consciousness until her furniture was reissued in the 1980s. London retailer Zeev Aram told dezeen in 2013 that when he decided to create a website chronicling her impact, Gray seemed "a bit bemused that somebody was interested in her work." Yet her influence remains — the Museum of Modern Art, for example, added her 1930s extendable table to its collection. Aram Designs currently carries pieces like her iconic 1926 Bibendum chair.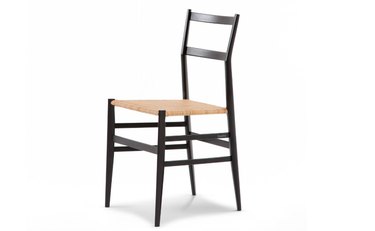 Born in Milan in 1891, Gio Ponti made his mark on midcentury modern design as an architect, furniture designer, writer, publisher, teacher, and more. From 1936-1961, Ponti taught the next generation of creators at the Polytechnic University of Milan, training them in everything from interior design to decor.
His 1957 Superleggera chair was the result of his experiments with redesigning the Chiavari chair. Dating back to the early 19th century and named after its Italian city of origin, the chair is often still used today for fancy events like weddings. Ponti re-envisioned the chair as something lighter and more affordable and landed on the Superleggera after a few iterations of his initial designs. Just a reminder to designers that even the most classic item can still be reimagined. Ponti also founded ​Domus​, an architecture and design magazine that released its 1,000th issue in 2016.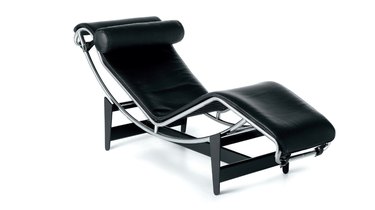 At just 24 years old, Charlotte Perriand caught the attention of Le Corbusier and her career took off. The French architect, born in 1903, also made a splash for her work in furniture design. Working in Le Corbusier's studio, she often created items with Swiss architect Pierre Jeanneret and Le Cobusier himself. Their designs include the LC4 chaise lounge chair and the "Armchair with a Tilting Back," both from 1928.
Around 1940, she expanded her knowledge base when she traveled to Japan. Invited to visit as an "advisor on industrial design to Japan's Ministry of Trade and Industry," according to Richardson, Perriand initially meant to stay for six months but ended up staying for two years. Her experience in Japan, where Richardson writes that she learned about techniques like basket weave and lacquer, led to her reimagining past designs. The LC4 got a second life as the 522 Tokyo chaise lounge chair designed in 1940, a much more lightweight and organic chair now produced by Italian furniture company Cassina, in teak or bamboo. Perriand's career showed that women could also make an impact across the mediums of midcentury modern style.