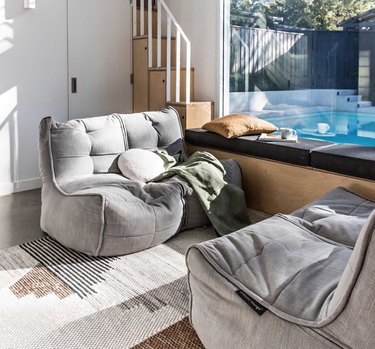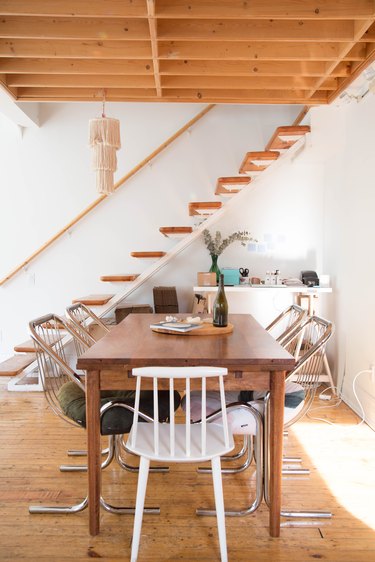 A floating staircase idea will help create the illusion of space by minimizing visual distractions, as seen in this airy bohemian dining room. With a color scheme that blends into the rest of the space, these open-sided steps add dimension yet practically disappear into the background.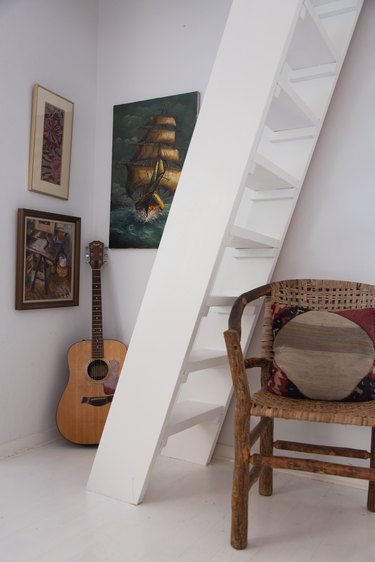 Not for the faint of heart, this setup employs a ladder-like small staircase idea that features deep steps and substantial rails for more stability. A steep vertical angle frees up the oft-awkward area below the steps, opening up even more floor space.
Is there anything more nostalgic than a spiral staircase? It's a great space-saving option that adds architectural interest, industrial vibes, and a sense of history. In this elegant living space spotted on Room for Tuesday, a spiral staircase pulls double duty — providing access to a loft while grounding the neutral palette below.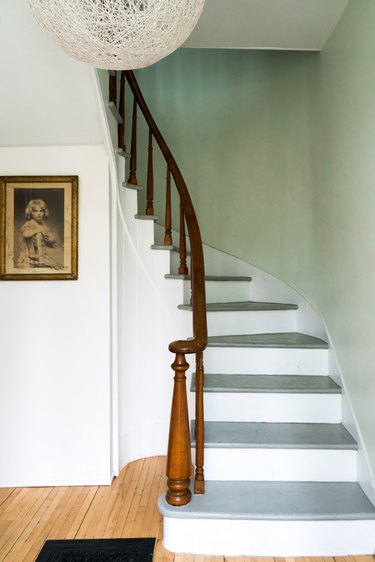 5. Make your staircase pull double-duty.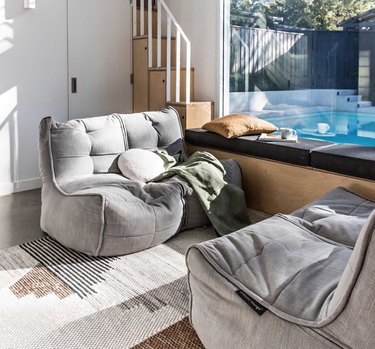 For the ultimate multitasking small stair idea, incorporate your treads and risers into functional storage. This clever and petite plywood staircase belonging to Marni of Tiny Haus, doesn't distract from a pair of comfy chairs, a textural rug, and a great view of the outdoors.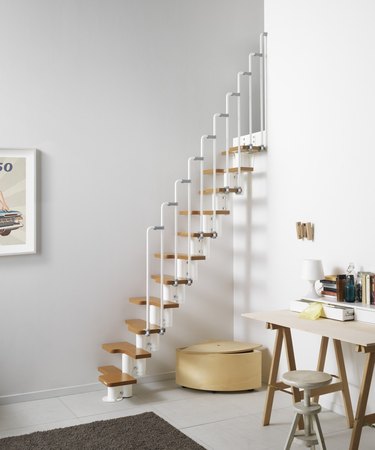 Here's an ingenious small space stair idea: Consider alternating treads to reduce the size even further, like this off-the-shelf, streamlined staircase design by Arke. It's a flexible and modern option that will work with a variety of styles, thanks to a sleek horizontal baluster and light wood steps.
---
Jaclyn Schatzow is a freelance writer living in Santa Monica, CA